The actual patch list is pretty long, so here's some highlights:
-Updated model for the Prism Tower
-Added Tesla Coil, including damaged and destroyed states
-Reduced jump height of all infantry units (JumpVelocity: 5.5 -> 3.5)
-Slightly increased speed of Grizzly tank (MaxEngineTorque: 9500 -> 10000)
-Increased speed of V3 (MaxEngineTorque: 1050 -> 1250)
-Added Guardian GI infantry unit and Javelin Launcher weapon
-Reworked miner scripts to work from the same basic set of code and tweaked Chrono Miner logic to drive back to refinery normally instead of in reverse when it cannot chronoshift and to re-attempt chronoshifting every 5 seconds until it is within 150 metres of the refinery (at which point the chronoshift would probably take longer than just driving the rest of the way back)
-Reworked dp88_AR_Prism_Tower to pre-calculate a minimum spanning tree for all towers rather than linking then dynamically (see this working in a SS below!)
-New scripts dp88_AR_Tesla_Coil and dp88_AR_Tesla_Coil_Charger, attached to Tesla Coils and Tesla Troopers respectively. Includes ability to supercharge the coil and power it when base power is offline.
That last one on the list means that Tesla Troopers *should* be able to supercharge the Tesla Coil ingame by shooting at it and thus making it more powerful! We don't have any cool screenshots of this yet, but the script is now inplace!
Other changes include map tweaks, different colors, some new strings, and general fixes.
Guy with a wrench is at it yet again! This time he's unwrapped and begun texturing the Soviet Welder, which will be carried around by the friendly Soviet Engineers and Technicians running through the battlefield. Da, Comrade!
These are very WIP shots, but you've got the idea. Guy with a wrench also says that there is a "cool reflections map that looks soooooo awesome in-game" but unfortunately we can't tease you with that just yet :P
You've heard the last couple blogs that the Tesla Coil has been rigged, textured, etc. However, we can now officially say that it is ingame and undergoing testing! The TC has several damage states: Full health, half health, and destroyed. It also has a destruction animation as well.
dtrngd finished up a bunch of the Soviet Radar building the other day. Here's more pictures!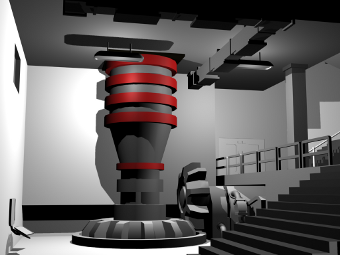 Dish Rotating Mechanism area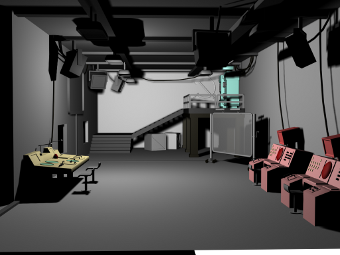 Communications Room (the IFF Server is here)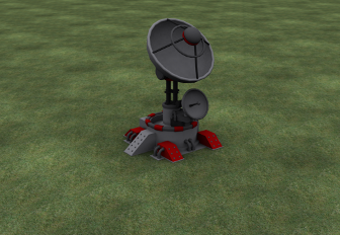 Exterior
Here we have a few general screenshots of the new patch in action.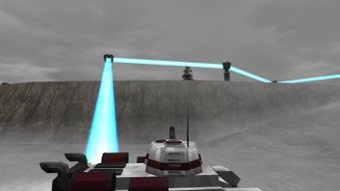 New prism tower logic at work (see all the connecting beams?)
We are looking for extra staff members to join our ranks! What we are looking for in a 2d artist, is someone who:
is enthusiastic about working with the BHP Apocalypse Rising Team.
has spare time.
will be active in the foreseeable future (a.k.a we don't want you running off).
is competent at creating their own 2d textures.
is over the age of 16 (we overlook this if you are what we assess to be a mature individual. This rule is known as the TruYuri rule).
PM One_Winged_Angel with your application stating why you would like to join the team along with any past experience. Please provide example textures, if you have any.
For the full version of this blog, click here. For the main forums and more, click here.