Alpha 9 is out for Testers
So Alpha 9 went live a couple of days ago and the new testers are getting acclimatised to their new habitat. To celebrate the release of this new alpha, WallyWood made a video and OWa added some music. Enjoy!
The Return of Cfehunter: New IFV
Yes, we've captured ourself our old cfehunter

. He's been working on this fancy piece of machinery for us.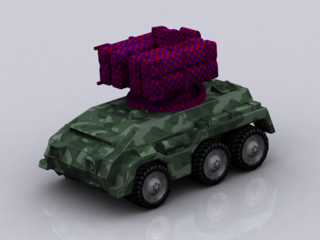 Up for a game of red and blue chess
We've been battling about his gas mask, and this is what we (OWA has) have for now. Expect mutiple variants of gas masks for release.
This also gives the Soviets a cool factor, a factor that may just win a fashion battle.
The Spy Plane Control Room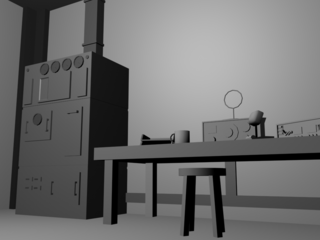 "Table, chair and all objects on the table were made by Poggel, everything else by me :P"-dt
The player will be able to use the high-tech spy planes from here. I don't believe we've agreed on a method of implementing them, but they will be implemented.
Terror Drone Control Room
"It uses the same terminals and server as the wf (because well, it's supposed to be the same) but the room is actually different + smaller!"-dt
The player will be able to sit down and control terror drones from here, nifty right?
We are looking for extra staff members to join our ranks! What we are looking for in a 2d artist, is someone who:
is enthusiastic about working with the BHP Apocalypse Rising Team.
has spare time.
will be active in the foreseeable future (a.k.a we don't want you running off).
is competent at creating their own 2d textures.
is over the age of 16 (we overlook this if you are what we assess to be a mature individual. This rule is known as the TruYuri rule).
PM One_Winged_Angel with your application stating why you would like to join the team along with any past experience. Please provide example textures, if you have any.
For the full version of this blog, click here. For the main forums and more, click here!