Guy with a wrench has finished texturing the allied Prism Tower! Using a mix of his textures and TheBeerinator's, he's made a texture which fits nicely into the style we're going for. The tower's mirrors will need some shader effects applied and then all should be well.
Take a look!
dtrngd has modelled up a prototype model for the Technician IFV. This IFV will only repair buildings. This is the result of combining either faction's technician with the IFV.
One_Winged_Angel has been working on a new character base mesh that will form a base for new infantry. The topology on the old model wasn't brilliant, so he's having a go at reproducing a more anatomically correct base model.
This is also university work, so he'll get marked on it in the end :)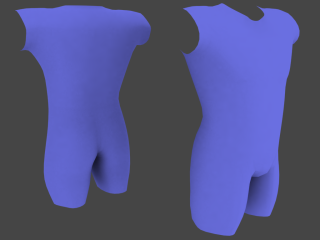 We are looking for extra staff members to join our ranks! What we are looking for in a 2d artist, is someone who:
is enthusiastic about working with the BHP Apocalypse Rising Team.
has spare time.
will be active in the foreseeable future (a.k.a we don't want you running off).
is competent at creating their own 2d textures.
is over the age of 16 (we overlook this if you are what we assess to be a mature individual. This rule is known as the TruYuri rule).
PM One_Winged_Angel with your application stating why you would like to join the team along with any past experience. Please provide example textures, if you have any.
For the full version of this blog click here. For the forums and much more, click here.