dtrngd has been working hard on AR's main menu. It's basically a reproduction of the RA2 menu, but with a few changes to make it fit in to AR. Once it's done, it should look awesome!
dtrngd based the AR menu on TheKGBspy's RA2 Vengeance version, then added his own flair to it, turning it into something awesome. Take a look!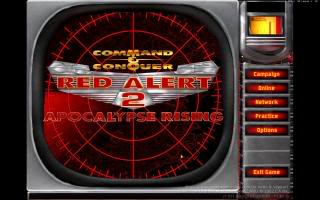 We are in need of graphics for various menus and stuff, since the RA2 menu graphics are starting to look a bit tired these days and we need things such as win banners, help menus and menu backgrounds. So if there are any good photoshoppers out there, send One_Winged_Angel and dtrngd a pm!
dtrngd has rigged up the Harrier and has begun testing it ingame. This is properly exciting because we've got our first flying vehicle ingame. We're still deciding it's payload, but we're interested on what you guys think.
Have some screenies!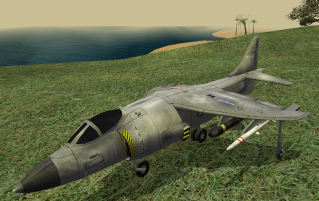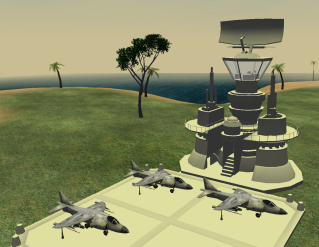 Repair IFV
dtrngd has also been modelling the Repair variant of the IFV. He's been a busy guy! If you stick an engineer in the IFV you can switch to this mode. It repairs buildings and vehicles. Technicians get a separate IFV mode which just repairs buildings.
Take a look at the awesomeclaw below!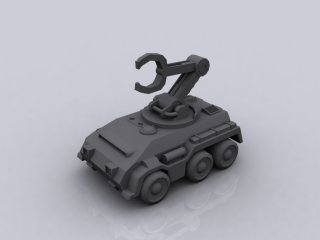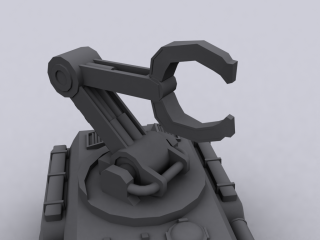 We are looking for extra staff members to join our ranks! What we are looking for in a 2d artist, is someone who:
is enthusiastic about working with the BHP Apocalypse Rising Team.
has spare time.
will be active in the foreseeable future (a.k.a we don't want you running off).
is competent at creating their own 2d textures.
is over the age of 16 (we overlook this if you are what we assess to be a mature individual. This rule is known as the TruYuri rule).
PM One_Winged_Angel with your application stating why you would like to join the team along with any past experience. Please provide example textures, if you have any.
For the full blog click here, for the forums and much more, click here.