Over the course of the next month or two One_Winged_Angel is going to start updating the website with some new content relevant to AR. This has started with the inclusion of a new website banner.
He shall be adding in unit and structure profiles along with new information about AR that you won't get anywhere else. Look for this in the coming months.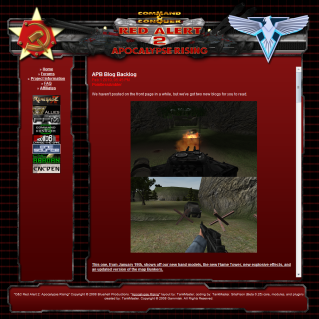 One_Winged_Angel has been continuing modelling work on the conscript. he's now decided the selectable variants that we'll be using in AR.
You'll be able to pick from 3 different models. One without any headgear at all, one with a classic-style gas mask (as scene in the RA2 and it's FMV's) and finally a more modern gas masked version. Below is an image of the more modern gas mask on the conscript.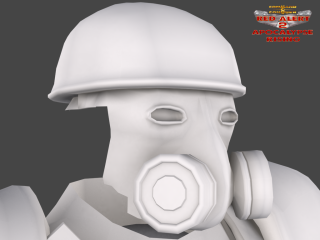 We were doing some ingame testing the other day and One_Winged_Angel got killed whilst in the soviet base. Just as he died, BigCheese256 took this screenshot. It looks a bit like my GI is breakdancing, so OWA thought he'd share this funny with you guys.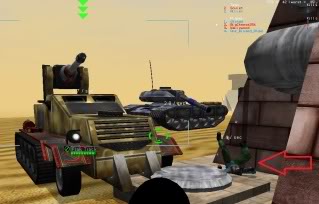 We are looking for extra staff members to join our ranks! What we are looking for in a 2d artist, is someone who:
is enthusiastic about working with the BHP Apocalypse Rising Team.
has spare time.
will be active in the foreseeable future (a.k.a we don't want you running off).
is competent at creating their own 2d textures.
is over the age of 16 (we overlook this if you are what we assess to be a mature individual. This rule is known as the TruYuri rule).
PM One_Winged_Angel with your application stating why you would like to join the team along with any past experience. Please provide example textures, if you have any.
For the rest of this blog click here, for the main site and more click here.