So we decided that the Guardian GI should wield an SMAW. Poggel has modelled up this beast of an anti-tank weapon ready to drop into the eager hands of a grinning Guardian GI. Soviet drivers need to be aware of this weapon because it will hurt their vehicles... a lot.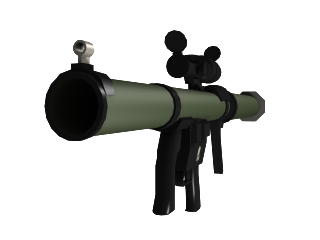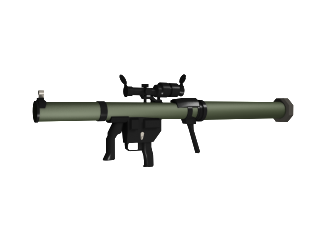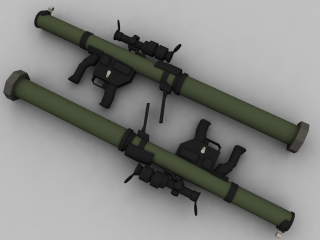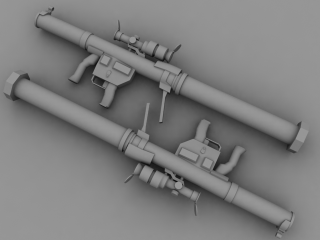 "We'll take 'em!"
Occult has been applying the finishing touches to the Chronoshift effects for the Miner. We should have it rigged up ingame pretty soon. I pulled in the resources from RA2 to create a sound that, I think, fits it pretty well.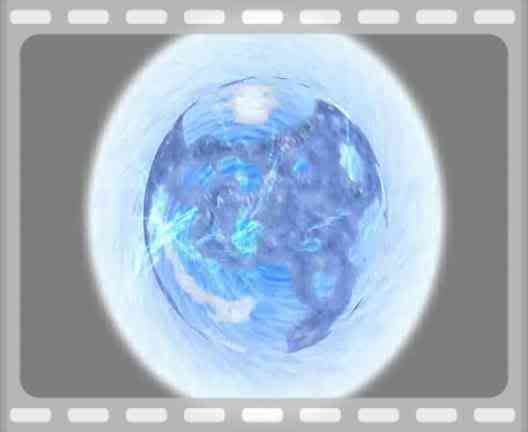 I swear it was just here a minute ago!?
I've been modelling up the new conscript. He's going to undergo a bit of reshaping to make sure he ends up with that big, soviet build. For now though, take a look at the current model in progress. I'm particularly pleased with how the shoulder pads have come out.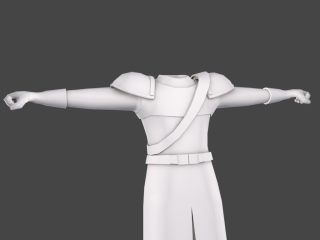 "Comrade?"
Moddb Mod of the Year 2009 Awards
Just like in previous years, Bluehell Productions would like to ask for your help at the 2009 MOTY at ModDb. As drunkill explained in his news post on the issue, nominations are now open for mod and indie-game candidates. Until January 7th, you can nominate as many projects as you'd like. Then, nomations will close and the Top 100 Mods and Top 100 Indie Games will be presented for the MOTY voting phase.
We would also like to suggest nominating other strong C&C related projects, to let the world know we're still alive and kicking. C&C projects have always had a strong showing in this. My pick of the rest would have to be Renegade X, just for the sheer amount of work they've put in to recreate Renegade on the Unreal Engine. The feeling of nostalgia is something incredible and Fobby & crew are a good bunch of guys. So if you stop by their moddb page, you may as well give them a vote.
Please note again that the mods and indie games are handled in their own categories, so there are no reasons to hold back voting for other C&C mods just because you want to have a strong vote for APB and AR.
We are looking for extra staff members to join our ranks! What we are looking for in a 2d artist, is someone who:
is enthusiastic about working with the BHP Apocalypse Rising Team.
has spare time.
will be active in the foreseeable future (a.k.a we don't want you running off).
is competent at creating their own 2d textures.
is over the age of 16 (we overlook this if you are what we assess to be a mature individual. This rule is known as the TruYuri rule).
PM One_Winged_Angel with your application stating why you would like to join the team along with any past experience. Please provide example textures, if you have any.
Check out the full blog here.