Hello, my name is TeamWolf/-FW-Wolf. Some of you may have seen me post news for other W3D mods such as C&C Reborn and Battle for Dune but now I have been taken on by the Apocalypse Rising dev team to be their new Moddb PR guy!
Prism Tower Logic
danpaul88 has been fixing up his old Prism Tower firing code to work better. Beforehand, the game used to crash when the Towers got stuck in infinite loops, but this has been rectified. Next up on the list is the code that makes the damage multiply when multiple prism towers fire into each other.
Because we are nice chaps, you can have a video for this one.
Note: This is NOT an accurate representation of game balance, it is simply a test to make sure the towers fire into each other correctly. Nothing more, nothing less.
The team has been badgering One_Winged_Angel and it's about time the infantry models were finalised. The meshes on a few of my other infantry models didn't fit the w3d rig and certain parts were poorly modelled.
OWA now rectified this by producing a final revision of my infantry base character which shall be used extensively. I have begun to model the conscript which can be seen below. On the todo list for him are quite a lot of things as you can probably see. A big Russian belly is one of these things, because he currently looks like a weedy excuse for a communist.
Check it out!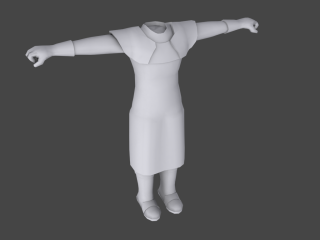 New Alpha Build News
danpaul88 released a new alpha build to the testers recently. This is the first build of AR that runs on Scripts 4.0! The changelog can be found over at our forums and some screenies below!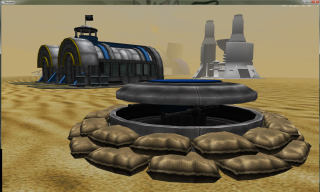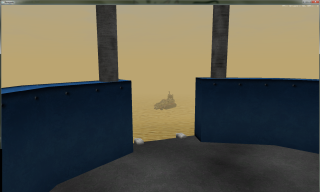 Tokarev: Model Done
The Tokarev is complete and ready for unwrapping! Poggel has been working on this one for a while now and has really done a great job in touching up the last few bits. Expect to see this in the incapable hands of technicians everywhere once it has been textured and rigged!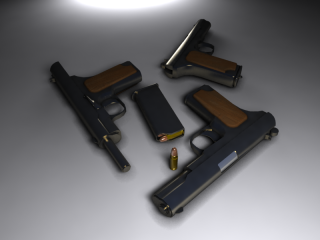 Allied Barracks Minor Weakpoint: The Fusebox
danpaul88, Occult and dtrngd have been hard at work scripting, rigging and adding emmitters to the minor weakpoint for the Allied Barracks, the fusebox.
When the fusebox is destroyed, infantry purchases and refills will become unavailable until it is repaired back to full health again. This could be used to counter allied advanced infantry when you are attacking the allied base.
For example, you are in a rhino tank attacking the pillbox, but there is a pesky Guardian GI respawning to constantly attack you. A crazy Ivan walks into the barracks and destroys the fusebox for a quick temporary solution to the Guardian GI that is camping the base, since that player won't be able to re-buy the GGI until the fusebox has been repaired. This game mechanic is in place to stop the home side from having too much of a home advantage.
Anyway, here is not one, but two videos of the fusebox in action ingame and it's emitters respectively.
The minor weakpoint scripts in action as set up by our very own danpaul88!
Emitters for the fuse box. Set up by Occult and dtrngd!
Allied Pliers
Need to disarm a bomb? Not to worry, cfehunter has the solution for you! The Allied Pliers will be standard issue for all Engineers and Technicians. It has been reported that some bold technicians have actually used their pliers beyond the grounds of bomb disposal, with lethal consequences. So don't let them get to close soviets! You may be in for a nasty nip!
All you need to figure out is whether it's the red wire or the green wire...
Grizzly Tank is Done!
Guy with a wrench has completed the Grizzly tank's texture! Expect to see it ingame soon! That's all I can really say! I'm loving exclamation marks in this particular section!
Here's a picture!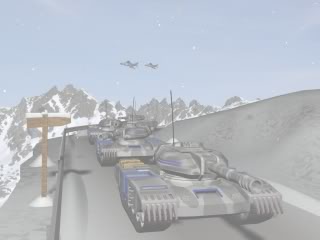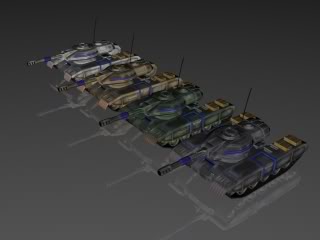 Textured Grizzlyness!
Lolwut Miner
One_Winged_Angel is currently unwrapping the Soviet War Miner. While OWA was doing this he hid a few parts of the model and this was the result.
The Soviets have obviously been thinking about the combat effectiveness of their War Miner, so they've stripped it of all it's mining equipment and turned it into a fast attack vehicle (with chequered flag paint to make it go-faster). This is one of the many prototypes being worked on in the soviet union today. God bless the USSR.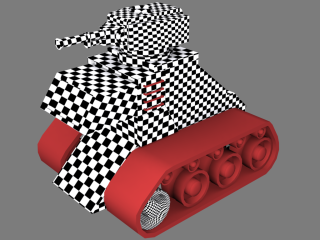 A marvel of modern soviet engineering.
Recruitment
Apocalypse Rising is looking for 2D artists and character modelers, take a look over at this link for more information if you are interested!