Tesla Reactor
The Tesla Reactor interior is finished in terms of modelling. All we need now are some Soviet Purchase Terminals to litter around the place.
dtrngd has been working on this and has made a pretty good job. There will be two minor weakpoints in the Tesla Reactor. Two minor generators and the main Reactor Core. If both small generators are destroyed, the power will be shut off until they are repaired. These minor weakpoints aren't too tough compared to the main weakpoint which requires a lot of punishment before it goes; taking the rest of the structure with it. Anyway, I'll let the pictures do the talking.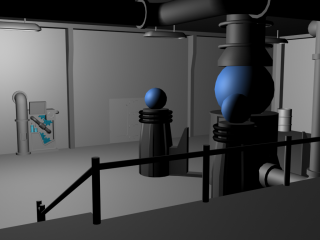 War Miner
One Winged Angel has been remaking the War Miner, since our old model was way off in terms of accuracy. Also, since we don't want our miners to clip through infantry, he'll be working on a traveling mode for War Miner next. That's right, the Miners will probably travel with their scoops up so they don't get stuck on hills and such. This is an easy fix for the Chrono Miner, since it's scoop is designed to move, but the War Miner's scoop is static. This means that he is going to have to get a little creative with the animation, but it shouldn't be anything too drastic.
Anyway, check out the new War Miner below!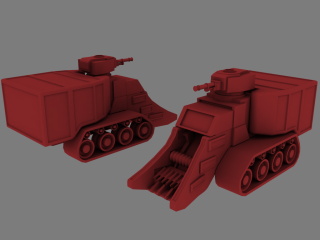 For the full blog written by One_Winged_Angel click here