Bridge Repair Hut
rm5248 has modelled a bridge repair hut that mappers will be able to place down on maps. Inside is a basic interior with controls that engineers can access to repair the bridge. We may also do lift and swing bridges, so if an engineer accesses the controls, he can make the bridge move (maybe even with some enemy tanks on it if it's timed right

). Anyway, here is an image!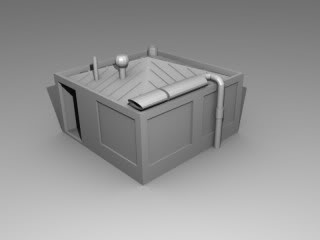 S4M Silenced Pistol
Originally this weapon was going to be the standard issue pistol for the soviets. But after an internal discussion it was decided that due to the crazy design of the weapon, that it should go to the Cuban Terrorist. The soviets would then be left with the Tokarev as their standard issue weapon. This weapon is crazy, fires two bullets at once, reloads from a dual side mounted clip and is probably going to be funny as hell to use. Take a look at what Poggel has done with the design so far.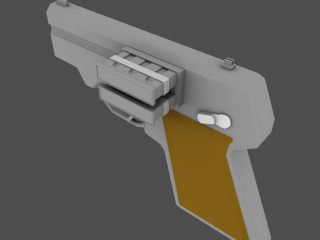 Weakpoint setup
danpaul88 has been developing the scripts for the weak point logic. Basically when these crates are destroyed, the building explodes from the inside as all of the internal workings are damaged. Take a look at what danpaul88 has done in the screenshot below!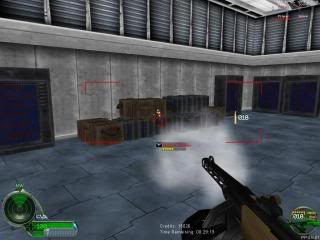 For more news as it becomes available Apocrising.com