Welcome back to Black Mesa: Uplink!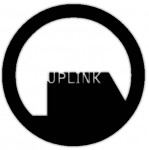 This is probably the news post everyone has been waiting for. Black Mesa: Uplink is done and released! I've been working on this project for nearly 3 months and it's finally done. I've been mapping since 1999 and I've always wanted to release a single player episode, so this release is also a personal milestone. Plus, after seeing all the promising attempts to recreate Uplink ever since Source was released, it feels good to contribute something to the Half-Life universe and actually ship a finished product.
Gabe Newell's foreword in Half-Life: Raising the Bar started with him asking the question if they managed to meet the expectations of the Half-Life fans. It seemed unfair to him, that at the time of writing, he did not know yet if Half-Life 2 would be well-received. Right now, I can truly understand his feelings. I do not know what to expect, either. I've recreated something people played 13 years ago, that means it's intertwined with nostalgic feelings. Have I recreated it according to their past experience? Have I changed too much? Have I changed too little? All I know is that I threw away all illusions that I could please everyone with this remake, right when I started the project. I made it as I saw fit and I hope the commentary tracks will shed some light on my choices.
I want to take this change to thank all beta testers and translators for their contributions. Your help has made this a better product. Also thanks to everyone who tracked this project and voted for the project in the MOTY awards. If you like my work, you can still vote this project as Best Upcoming MOD!
Most thanks go out to the Black Mesa development team! Of course, without their content this MOD would not have existed but most important: without Black Mesa I would never had picked up mapping again. I hope I was able to promote their MOD and mapping community through this project and I hope to see a lot of custom maps as soon as their Deathmatch update hits the shelves!
Lastly, thanks to everyone who participated in the 3FM Serious Request Charity Event! The actual event will start tomorrow on the 18th and will continue till the 24th. In that time, you can still donate! Your name will still be added to the credits in the next update of Black Mesa: Uplink and you will also receive a wallpaper. Thanks!
Onto the release! The MOD comes in 2 versions: Installer and ZIP archive. Note that the installer version overwrites Black Mesa files. It will however not directly affect your experience of Black Mesa. Original Black Mesa files can be restored by use of the Restore batch tool included in this package. If you don't want to overwrite any files, I suggest you download the ZIP version instead. Not overwriting means you'll have to manually load the map. See instructions in the download discription. I hope you enjoy playing!