With 2018 just around the corner, I'm giving you a look at new screenshots from the Redux version of Black Mesa Uplink! Today I'm reviewing the new area surrounding the main objective: The Transmitter dome!
The Transmitter Dome
In the 2012 version of Uplink the transmitter dome was found right next to the stalkyard. In the original Uplink, the dome was behind a mountain pass beyond the stalkyard and so it will be again in the Redux version!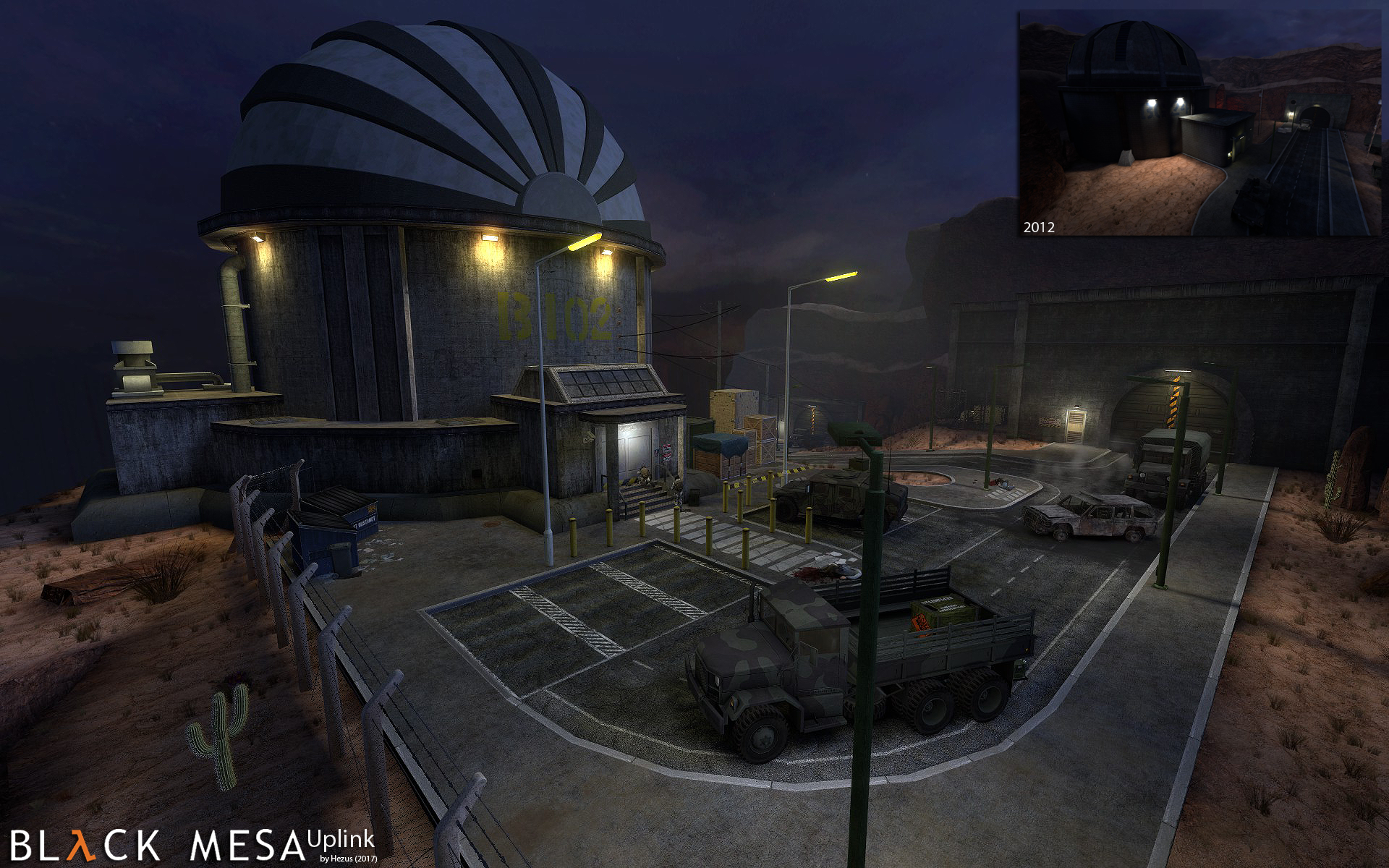 As you can see from the 2012 screenshot in the corner, the visuals have been improved greatly and there is more space to explore. Thusfar I've improved the new version by making things larger, but the dome is actually a little bit smaller now and will be less open on the inside for gameplay purposes. Exploring the area will grant you with goodies, but can also be potentionally dangerous, with new enemies spawning in.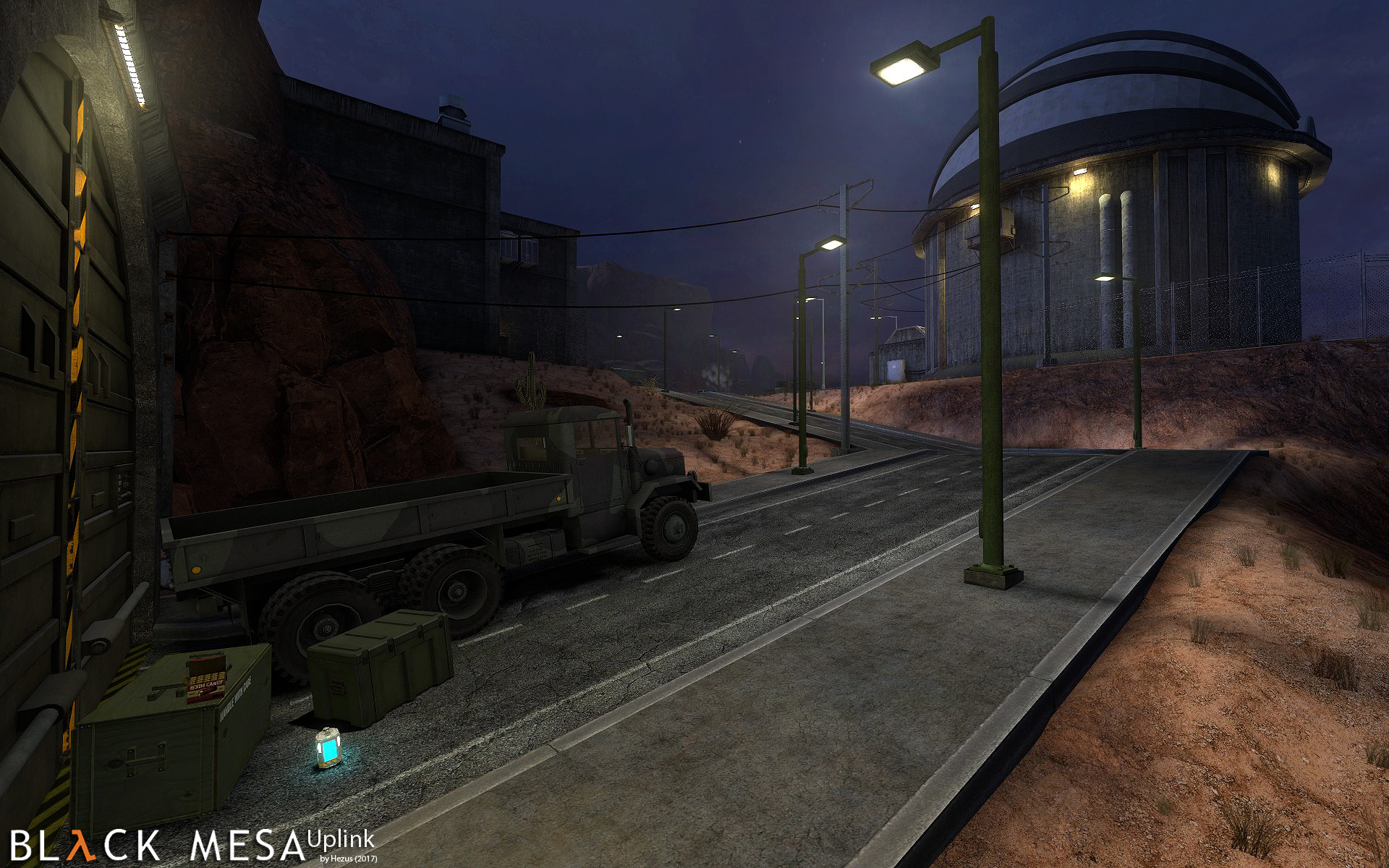 The Great Gazib and The Amazing Oopah
Speaking of enemies: after a long absence, two iconic figures of Uplink return to the scene: the grunts trying to blow up the front door, which I've named Gazib and Oopah (kudo's to the first one to get the reference!). If approached carefully, Gazib and Oopah can again be blown up with their own explosives!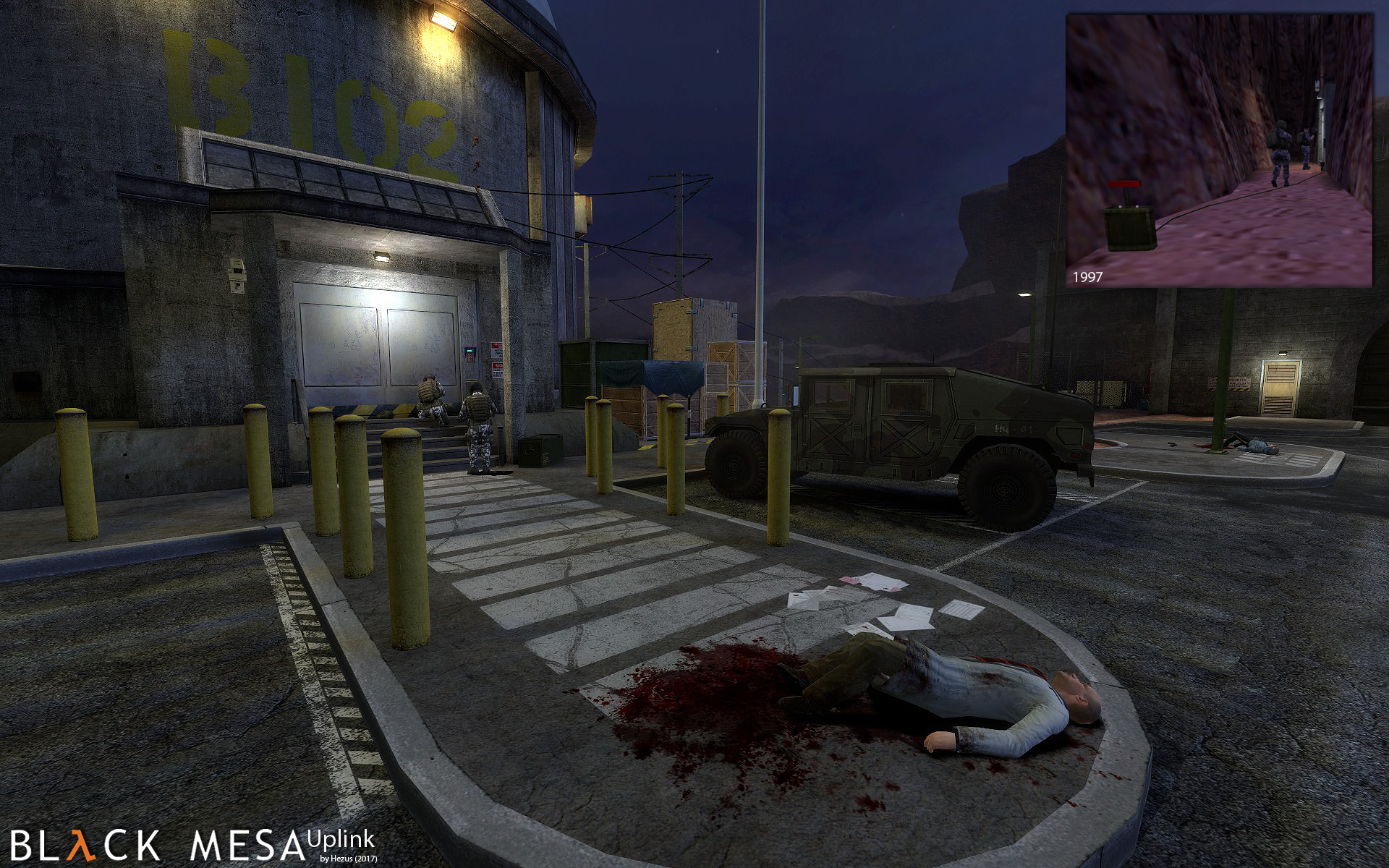 Lastly I'd like to recall that 5 years ago Black Mesa: Uplink was released! Back then I managed to create that entire experience within 3 months. The Redux version is already 2 years underway but ofcourse I had way more free time back then. If you're not in your 30's yet: you better enjoy it ;)
I hope to bring you more screenshots soon of the interior of the dome, which is already well underway. I wish you all a great 2018!