At the end of the previous news post I've mentioned the charity event I'm supporting with this MOD. All donations will go directly to the 3FM Serious Request event, which will be held between the 18th and 24th of December in The Netherlands. The event is a fundraiser for the international Red Cross.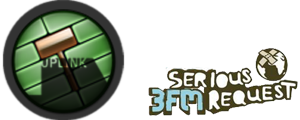 As a thank-you for your support, I've put together a few perks for donators! If you donate 3 US Dollar or more, you'll get early access to the MOD as soon as it becomes available. Futhermore you'll be mentioned in the credits and you'll receive a Black Mesa: Uplink wallpaper. If you donate 5 USD or more you'll get the all the above perks but also your name will appear somewhere within the game on a texture or model. You can use PayPall to donate the amount of your choice right here. If you've donated, make sure to send me a PM so I we can sort out the details. Thank you for your support!
The current release date has been set to 18th of December. If you donate before this date, your name will be in the first version. If you donate after, you'll receive the perks after I update the MOD as soon the Black Mesa team releases their Xen update.
If you want to show your appreciation in any other way, vote for this MOD in the MODDB Mod of the Year Awards! I do not expect to get far with this small project but every vote is greatly appreciated!
Menu integration
I've integrated Uplink into the Black Mesa menu, so you will not need to load it through the console.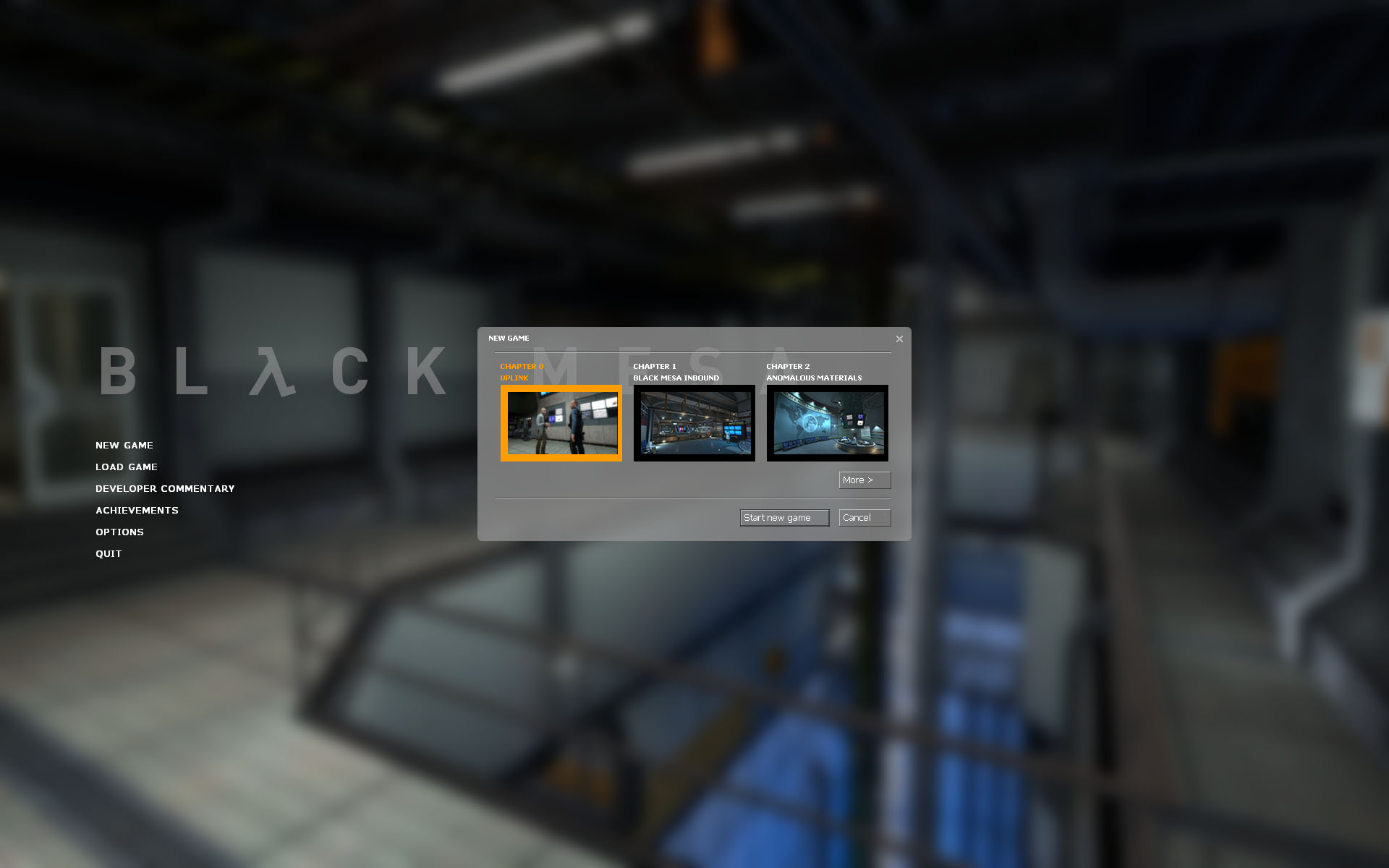 Integration means I had to edit some of the original files. The MOD will therefore be released in 2 forms. The installer version comes with all effects, subtitles and credits but it overwrites some BM files. Note that will in no way change your experience of playing the original chapters. For the concerned player there will be a zip file without the subtitles, localisation, credits and some other effects and you'll have to manually load the map, but it won't overwrite any BM files.
Developer Commentary
In the screenshot you'll also notice the Developer Commentary option. I will be adding commentary tracks to the MOD so you can hear my commentary on various design choices. I've always enjoyed Valve's commentary, so I really wanted to add my own for this project.
Help needed!
All subtitles for English are currently in the MOD. If you're a native speaker of any other language and you want to translate a few lines, feel free to send me a PM.
So far all technical aspects of the MOD. There will be new in-game screenshots in the next update! Thanks for reading!