Welcome to the very first news post of Black Mesa: Uplink!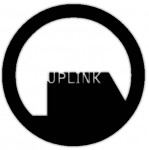 In September 2012 the first version of Black Mesa, the long awaited Half-Life remake for Source was released and it took the gaming world by storm. While players still await the coming of the Xen episodes, the Black Mesa devs recently opened up a mapping section on their community forums, showcasing some of the new community projects in the works. One of them is a very impressive attempt at recreating the areas that were cut from the remake by TextFAMGUY1. Also a remake of the Hazard Course and Blue Shift are in the works, using Black Mesa content.
This page is dedicated to promote my solo project to remake the old Half-Life demo from 1999: Uplink. I started working on the project immediatly after Black Mesa's release and work is well underway, as you can see from the following screenshot:
All geometry is pretty much done and I'm currently working on inserting choreographed scenes and final entity works. After that I'll start the testing phase and final art passes. With a little luck I will be able to release this MOD for a MOD before the end of the year. I'll keep you up to date on the latest developments and will release a new screenshot with every news update. For more background info on the project, check the Summary page.
Thanks for reading!