Just made a quick post to let you know that Unofficial Big Bang Patch 1.04 now also available at Command Post =)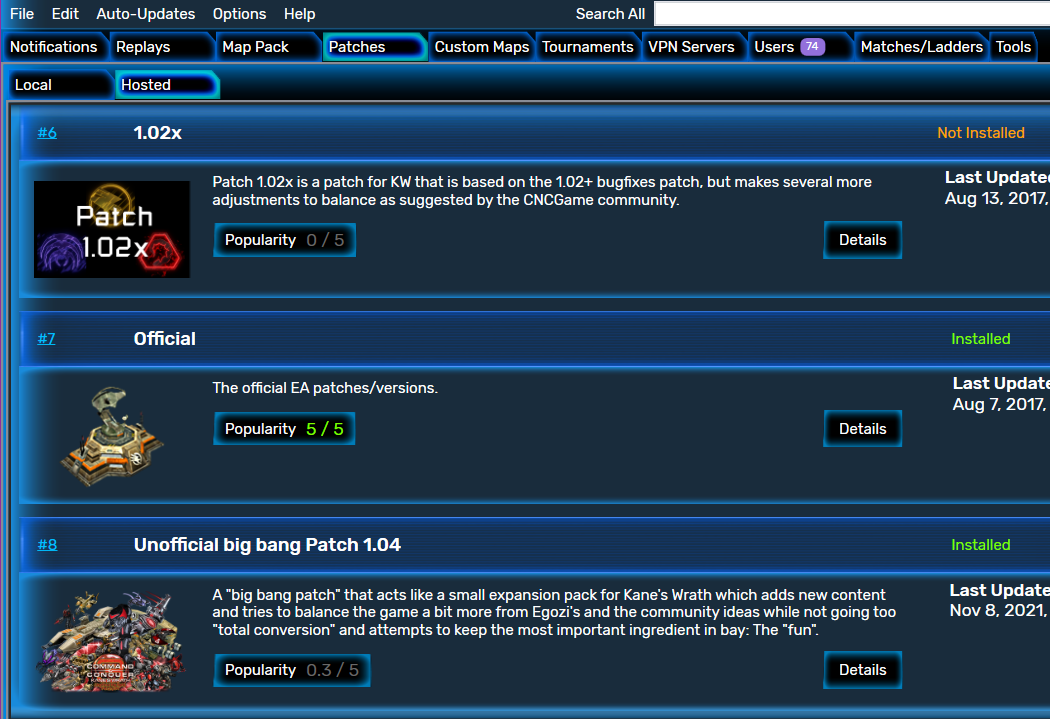 What does it mean for the future?
Who knows (don't worry it doesn't mean I'm going to leave Moddb, Nexusmods, and any of the sorts),
It just means that now you have more options to play Big Bang,


So for those of you who don't know what Command Post is:
It's basically a desktop app that was made to managed KW's related stuff for you and acts a lot like how Origin and Steam manages their installed games by give you all of the options available in one place.


So what doe it mean?
Basically the big plus here is that it's gives you more easier time to install Big Bang since as long as you just have the main game installed you can pretty much download all of KW's related stuff (Last official patches, 4GB patch, mods, etc.) in one click of a button instead of do all of that manually and follow some guides, which is an huge plus in my opinion,
Other than that the app allows you to have more easy time saving, viewing, and sharing replays,
And also give you some control on few stuff in KW such as open it in window mode or auto download the next version of the mod for you with easy to set settings,
Another thing that is a nice bonus is that Command Post allows me to add in some in-game tips for each or all factions which will show up (if you enabled them in the settings) each time a match ends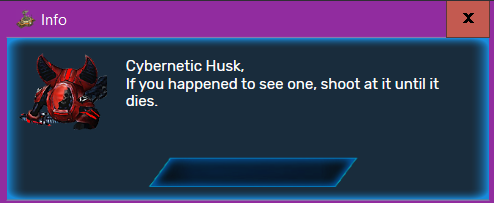 Now if it only had achievements it would've been perfect.


Last but not least: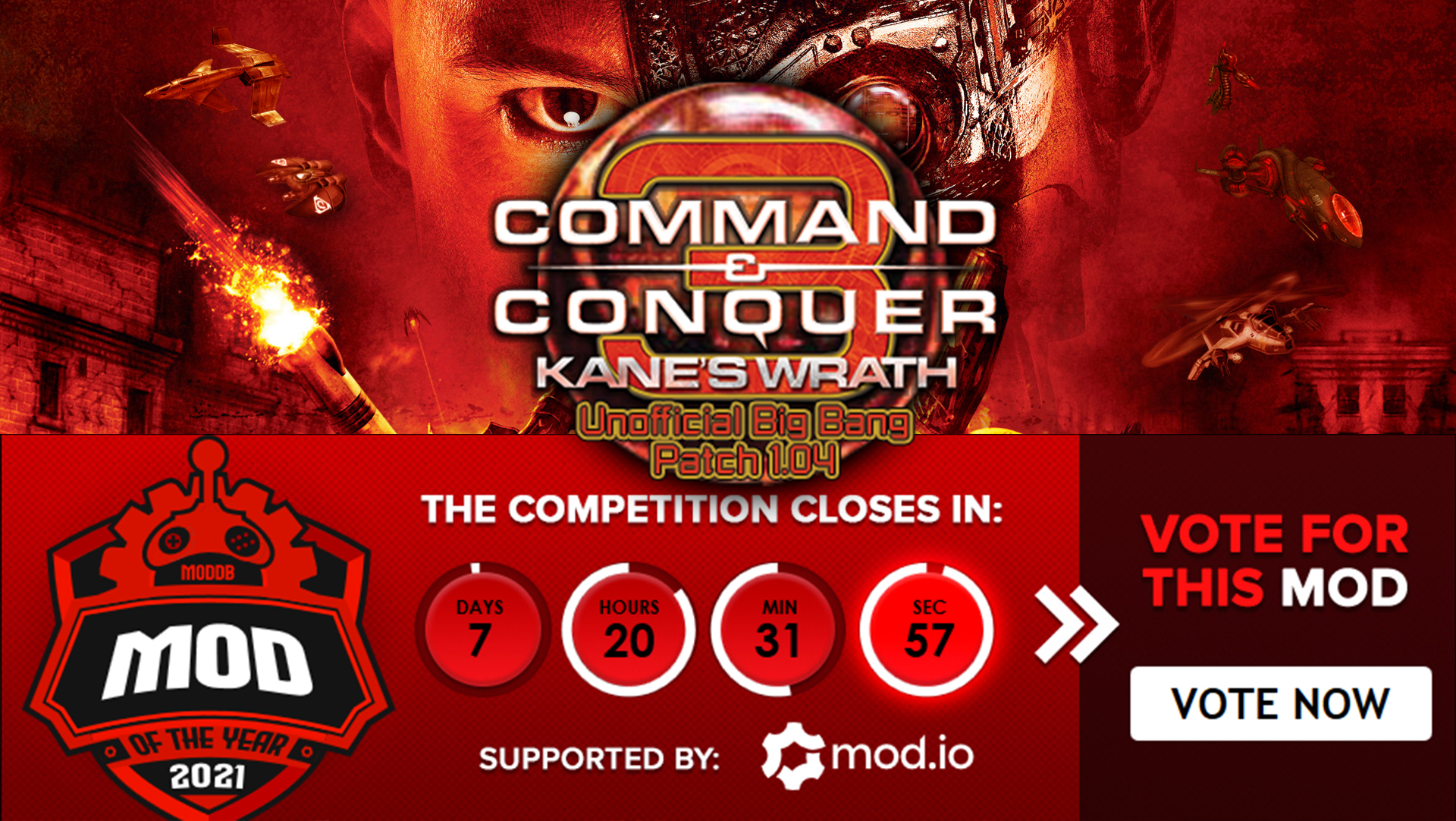 As you have noticed Moddb's Mod of the year is once again here,
Usually I'm not really into nagging people about voting into stuff especially if they aren't released yet or unfinished which basically was the main reason you never saw one post of me mentioning it since 2015, but as of 2021 the mod was released (although still in WIP state) and I thought that this year it will be OK to remind you that if you really like or appreciates the mod, it would be really great if you could vote for it this year =)


Thanks for your time and may you have a good day commanders!