With the demo coming out this Friday on December 14th, making this the last dev update before you all get to play our first demo for Beyond Horizon!
We still have a lot to show off (Tho will still be keeping some stuff secrete so you can experience it for yourself on the 14th) Where tracking along well to hit the target date, tho we have needed to remove some stuff that would have been within this first demo, this includes the space station, fish town, and dream world. These levels will not be making it into the first demo of the game this was to allow us to spend more time on the cave/dungeon level to make this play well for you all! But don't worry these levels will be within the second demo coming out next year so keep a look out for that!
To start things off let's check out some new music for the game:
Within a game, you're going to need a Dialogue system to help tell the story right? And now we are finally ready to show it off, at the moment it is kinda basic, you can trigger dialogue between characters in the world and trigger animation but that's about it, we will be looking into making this better with event triggers, actions, and more to come to within the first demo its a tests to see how the basic version works. So let's see how it works.
Just chatting:
Here is an example of Aito walking up to his grandfather and talking with him, this dialogue both triggers text and animation.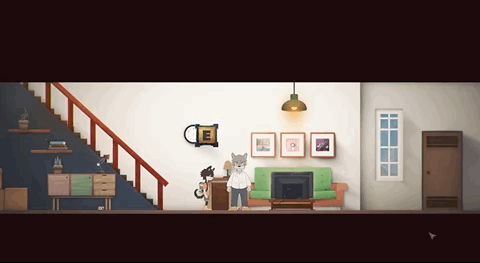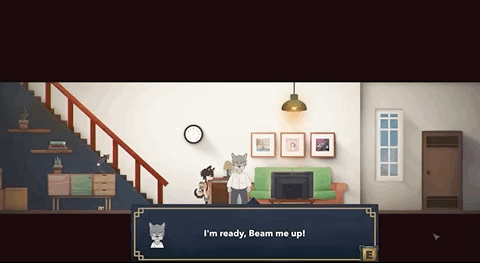 Also, NPC's for example with the starting town though out the game will change what they say each time you go back to them.
Here is another example of the dialogue, where this event is triggered by the player with again text and animation.
It's time for loot:
Before when opening a chest it would show a look animation above, now Its been changed thanks to feedback to better help tell the player what they got and that's with an image a show showcasing the main item they got out of the chest.
Checkpoints
Where also added checkpoints to the game along with animation to tell the player the checkpoint has been activated + some text to tell the player what it is that just happened.
The boss:
With any dungeon, you typically have a boss at the end of it for the player to defeat, and with our first dungeon, our final boss is a gorilla!!! This gorilla builds on the movement for the base creates within the dungeon with things such as how to use the dash with creatures. We won't show too much off with this so you can experience it for your self.
Oh, we have also added jump poof effect to the player!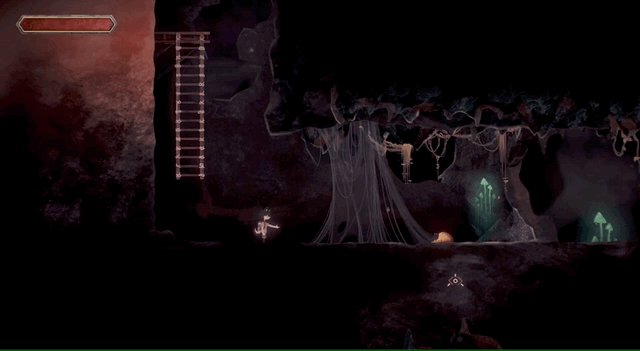 And that's it for this update, it was a short one tho we did not want to show off everything you can experience within the demo. We hope you enjoy our first demo of the game coming out December 14th and don't forget to tell us what you think via twitter email.
Where can you download the demo from? Well here is a couple of links:
Website: Bit.ly
IndieDB: Bit.ly