Intercepted GDI communique marked 'Top secret!'
"The truth is, we had all tried to put the horrors of the 2nd Tiberian war behind us...
At 02:30 a distress call was received from base camp 'Hope', a medium sized outpost inside a 'red zone'. The distress call was unusual because there was no automated perimeter alarm. The base had extensive stealth detection and large sonic defenses that completely surrounded the base, it was supposed to be impossible for a stealthed Nod unit to get through without triggering an alarm, air or ground based. And yet here was a call stating that they were under attack, what could have evaded the extensive defenses that are used for all 'red zone' bases?
By the time that the rescue forces arrived camp 'Hope' was nothing more than smoldering ashes. This was merely 95 minutes after the 1st distress call was made. While it is certain that the unexpected surprise of the attack contributed to the destruction of camp 'Hope' the question remained, what could have so quickly destroyed the camp and get away without trace before rescue forces arrived?
For GDI veterans the answer was obvious. For tactical command it was the worst possible news. An enhanced still taken from a camera with night vision capabilities provided the confirmation...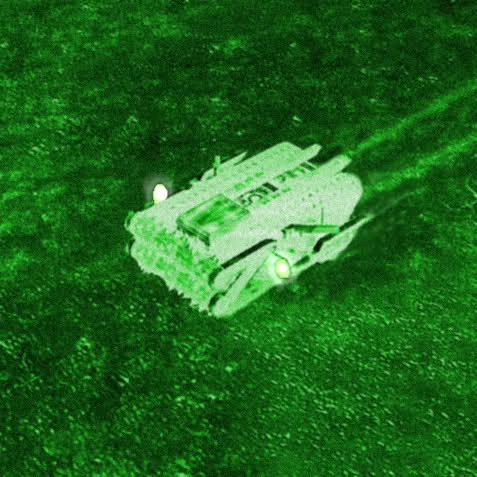 The Devil's Tongue is back!
This massive subterranean flamethrower was the only single Nod unit that could have done this. Audio recorded during the camp 'Hope' massacre indicate that the frightened and confused GDI soldiers were futilely attempting to tackle this beast head-on, they had never encountered it before and had no idea what tactics to use.
The standard practices of the 2nd war, building bases on naturally hardened surfaces, laying reinforced concrete foundations before building outposts, the standard issue of a deployed sensor array for early detection of subterranean activity, all had been gladly stopped well before the start of the 3rd Tiberium war. That era was 'behind us' 'Nod are forced to use different tactics now because we rendered the use of subterranean warfare futile'. Perhaps we were right, but that sharpness, that survival instinct, the 'healthy' fear of a painful death, meant that we were psychologically a lot more prepared then...then we are now.
Since that first attack at camp 'Hope' 5 more outpost have been destroyed in 'red zones' over a period of 1 week. It is not known how many Devil's Tongue's the 'Dimensional rift' has provided for Nod, but we know that subterranean warfare is a reality that we will once again have to deal with.
A soldier stationed in a base inside a red zone depends upon GDI's high security standards, they feel ready to face any threat that Nod or the Scrin can throw at them. The extensive perimeter defense provides them with the assurance that , if there is a threat, it will be detected and dealt with. That security is gone now.
It would take 15 months (and this assumes a bare minimum of red zone military engagements) to fully reinforce every red zone base. We do not have the resources or equipment to build the old Mobile sensor arrays, and we cannot simply abandon the extensive tactical advantage and protection that the 'red zone' bases provide.
All camps in all zones will begin training in how to deal with a subterranean attack, 'Better the devil you know, then the devil you don't...'
I saw something that broke my heart today. I was at base camp 'Solomon' not to far from where camp 'Hope' used to be, and I saw something that I had not seen in GDI soldiers faces for decades...fear."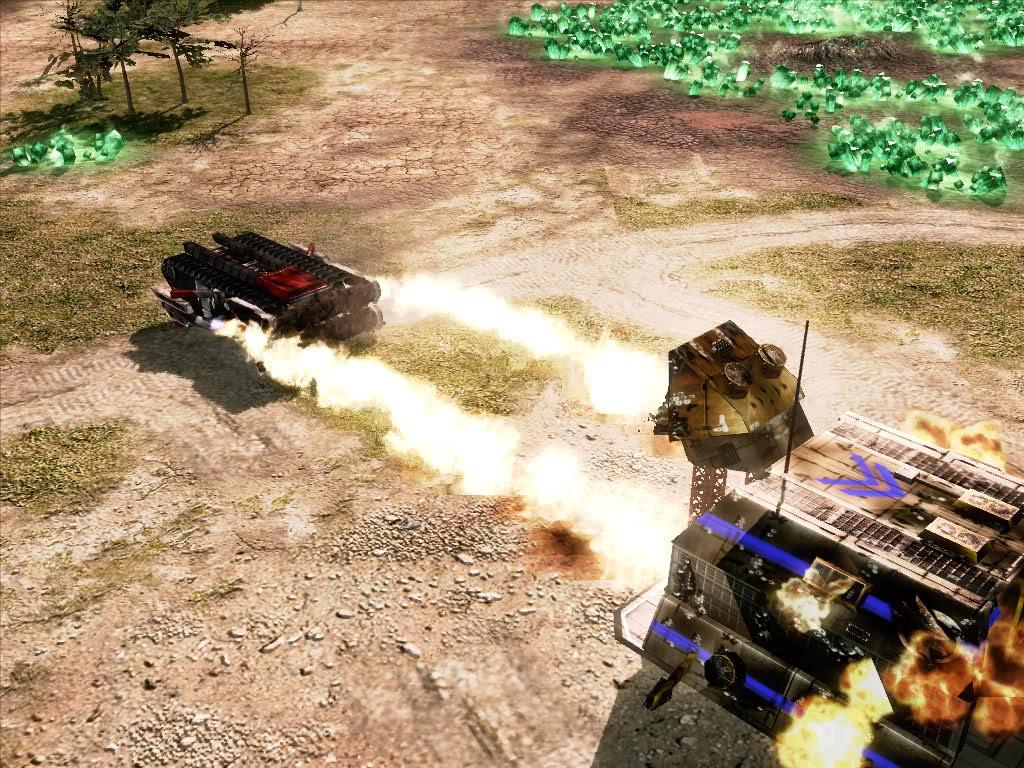 "Need a light?"
Base Asset: www.cncreborn.eu
staff (additional rigging, animating, texture and coding done by me)
For gameplay hints and tips please follow this link Forums.revora.net