HI THERE DEAR MURDERER!
Exciting news! The time has come to unravel some of the mystery surrounding Don't Kill Her, including major progress recently made on the production of the game.
Let's take a peek behind the scenes of the game's creative process and its challenges together: I intend to deploy my explanations gradually, through a series of updates. Each one will focus on a specific fundamental pillar of the game's development. My goal is to reveal the real thrill behind Don't Kill Her, with great caution obviously in compliance to Her will.
PREMISES
In the beginning was Her. She hasn't left my side since and has become my number one priority. I therefore began laying the groundwork of my script with the sole purpose of serving Her intent. God, what a clusterfuck! Whether it was the sketches of the world or the notes flying around, Her instructions seemed a bit all over the place at first, to say the least.
Fortunately, this scattered chaos took a more structured form over time. Actually, the various elements began fitting together quite naturally, as if they were all part of one big puzzle that was meant to be. Firstly thanks to your feedback dear players, but also and above all thanks to Her. I had to keep in mind that everything revolved around Her and had to be designed according to her grand scheme of things. From there on, a tangible balance appeared and thus the first characters were born.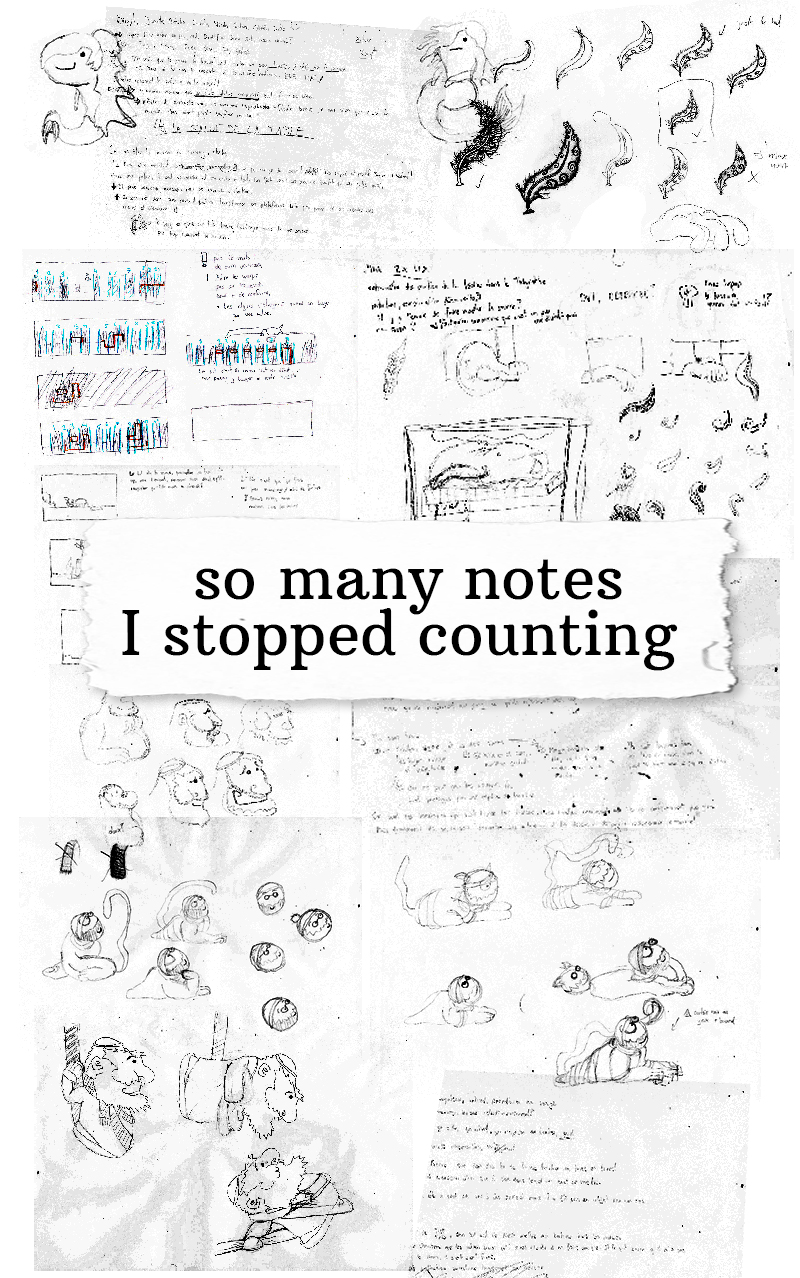 CHARACTERS
The creative impulse responsible for the character design has many sources. Some characters were a direct product of the game's environment; others were specifically designed to serve a narrative intent. Some of them actually turned out to be the collateral product of both of these things.
Some characters also appeared out of mere drawings and had no ulterior motive before their story unfolded, whereas for others it was the exact opposite. As with everything else, I was not guided randomly. To ensure the proper execution of Her plan, she required an important panel of original characters, far from the more traditional stereotypes. I therefore had at heart to diversify the process and achieve Her goal.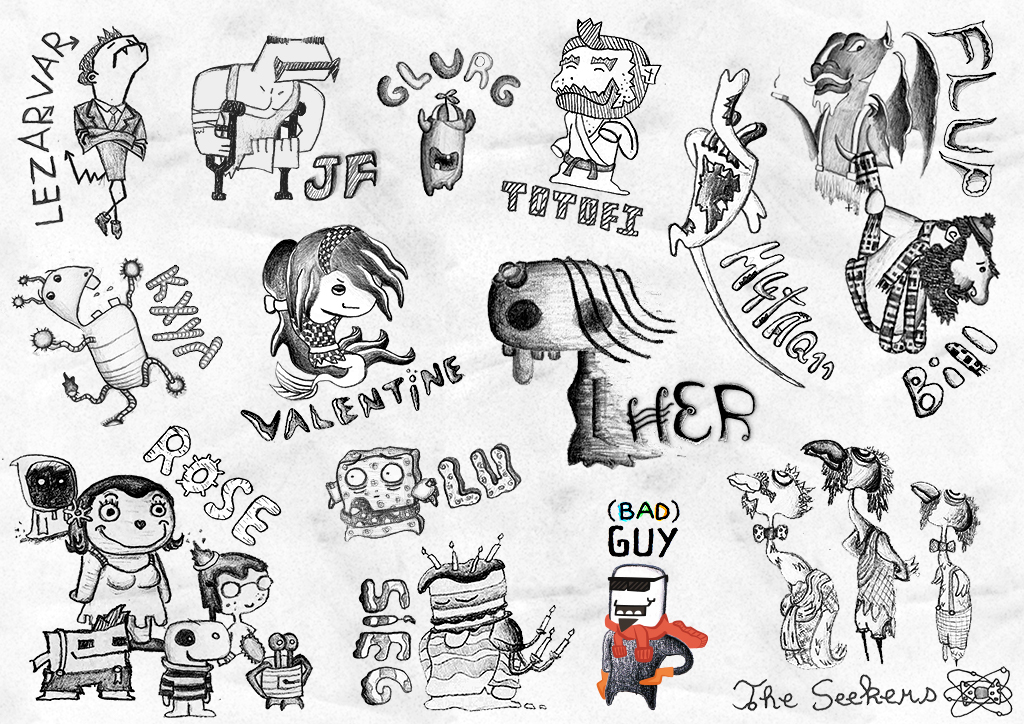 All characters benefit from a unique personality and storyline. Interacting with them will allow you to get to know them better as well as their environment. But be careful nevertheless, because each of them appears differently in regards to the events, in line with their experiences but also in function of the relationship that they have with Her.
Your task is to observe and deduct wisely according to the affinity and trust you feel for them. As I am sure you have now understood, the only thing in black and white in Don't Kill Her is its graphics certainly not its script.
But that's not all. Despite the very surreal and ethereal aspect of the universe, She is devoted to rendering it coherent and alive. These characters have not been waiting around for you to appear to get on with their lives and will not start to do so because you've landed out of nowhere. In concrete terms, let's say that it's as if you showed up at a party filled with strangers and that you needed to get acquainted with everyone before you were able to participate in the festivities. Indeed, they already have relationships with each other as well as those that may link them to Her.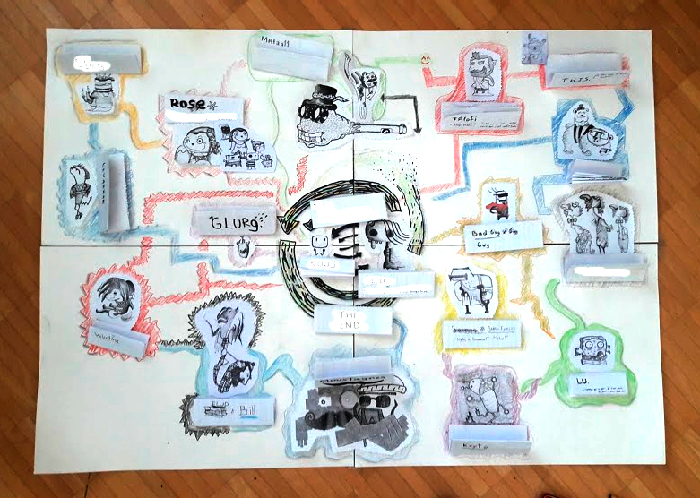 Don´t panic, don't be afraid. I'm well aware that all of this may appear overwhelming and time consuming. But the driving force behind this project, is to make it fluid and accessible to virtually anyone. I've made a point of disseminating all these meaningful elements in a pleasant and amusing way, either through pure game play, in terms of game design, but also through environmental storytelling. That's right, Don' t Kill Her wont waste your time with long and indigestible text sequences, that's what my updates are for ;)
This is actually why developing this game takes so much time. A tough but also utterly thrilling challenge and as a matter of fact, the subject of my next update. I will detail a few in game situations; concrete examples that will speak for themselves and help develop your deductive reasoning.
I'll get back to you soon to even better share my enthusiasm for the project and with a couple of crazy ambitions that are moving along quite well, I guarantee.
Thanks for your patience again, see you soon for another behind the scenes update!