Hello there! Welcome fellow veterans and newcomers to this Bear Force II development blog. In this blog there is some very big news ahead, including but not limited to new factions, armors and weapons with a big announcement at the end of the blog. This is going to be another happy landing!
---
New Features
2 new factions: Old Republic and Sith Empire

New weapon type: Cycler Rifle

New Force power: Force Frenzy

Reworked Force Heal

Fixed game mode: Capture the flag
---
Old Republic and Sith Empire
As you may guess, both the Sith Empire and the Old Republic will be playable in the next updates, with the addition of new models (corresponding with the factions) and also extra weapons that are coordinated with the Era, with the same pattern we used for the Empire & Rebel Alliance.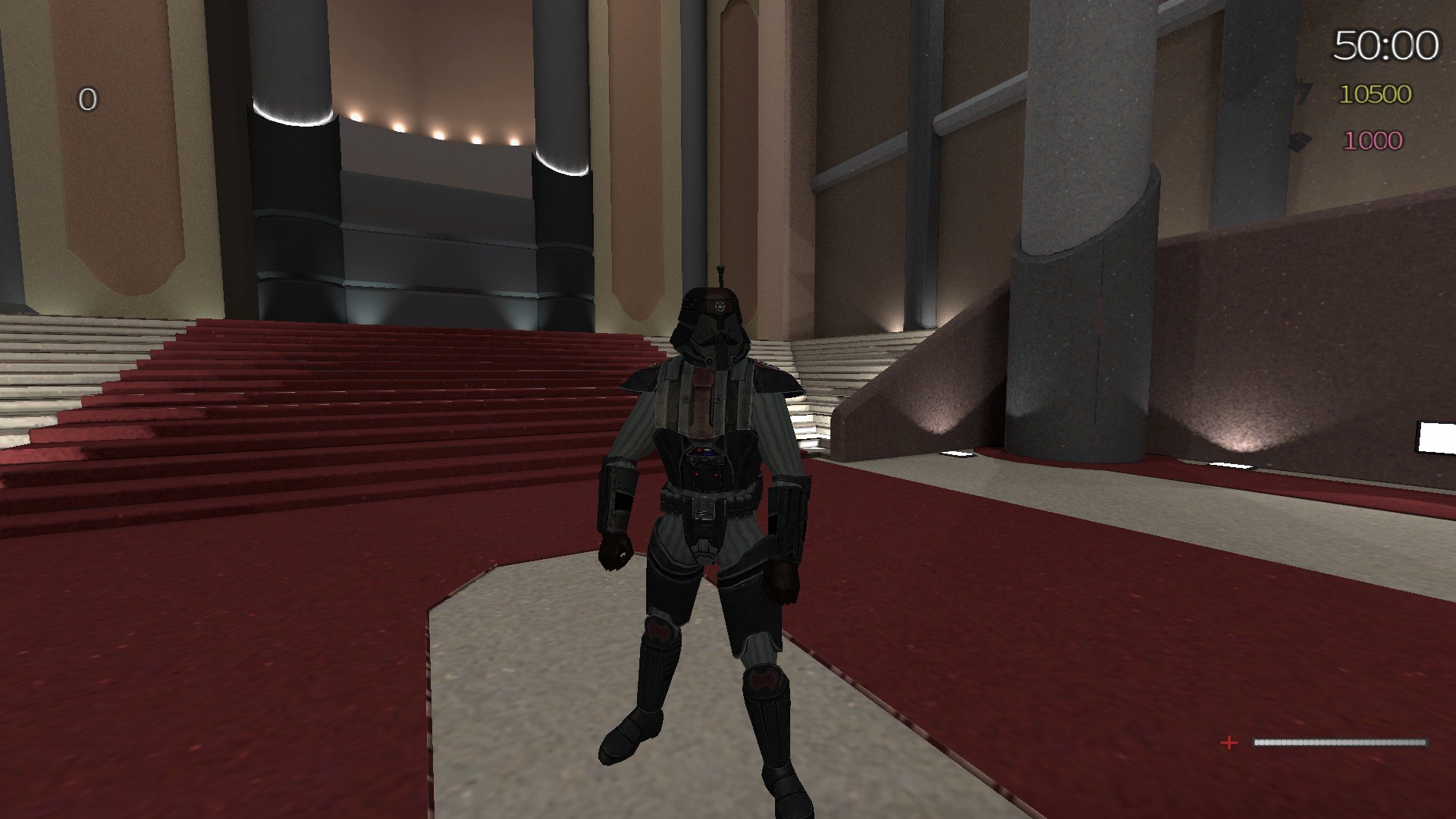 ---
The Cycler Rifle is intended to be a bridge between a normal rifle and a sniper rifle. There is not warm up, faster fire rate but less damage than a normal sniper rifle. This weapon will be excluded to the Sniper class.
---
Force Frenzy/Heal
Force Frenzy and Force Heal are going to be a game changer for the force users in Bear Force II. Force Frenzy will be exclusive to Dark side factions and buffs allies and the caster within a radius in damage. Whereas Force Heal will heal the caster and allies withing a radius, and will be exclusive to the Light side factions.
---
Capture the Flag
With the coming of v0.9 a new/fixed game mode will be in the mod. Capture the flag is a game mode where both teams have a flag, and the objective for each team is to capture and return the enemy flag to your flag. For each capped flag a point is gained, after a certain amount of points has been reached, the game ends and the team with the most points wins.
---
---
Completed features so far
Features:
2 new factions: Old Republic and Sith Empire

New weapon type: Cycler Rifle

New Force power: Force Frenzy

Reworked Force Heal

Fixed game mode: Capture the flag
Gameplay:
Fixed Shields

Increased accuracy for Force Counter

Rebalanced Heavy Blaster

Added warm up for the Grenade Launcher

Increased Accuracy for the Sonic Blaster

Grenade Launchers now moved to heavy class for all factions

Increased Melee speed
Visual:
Smaller crosshair

New cover props

New armors

New weapons

New rock props
---
Single Player!
The changes and additions you see above are planned for Bear Force II v0.9. But after this update, things are far from over, and we are not taking a break. With the coming of Bear Force II v1.0 we are planning big additions, The Bear Force II development team is proud to announce to you that the long requested Single player mode is coming to Bear Force II at v1.0.
The Single player mode will be played in the Clone Wars Era, with all the mechanics currently in the mod at your disposal. For the Multiplayer lovers around us, do not worry, the Multiplayer side of the mod will be developed with the same dedication as before.
Next to adding the Single player mode, some improvements must be made to make it playable, one of which being the AI currently being very limited in the mod.
To end this blog I want to throw a big thank you to our community manager Owen for making most of this blog, and to DarthMongolTheUnwise for helping us to work on Single Player!
---
For the next upcoming blogs, be prepared for some new game modes, maps, weapons, factions and models.
Stay tuned for more content coming your way in the form of a trailer and a closed beta test. To get access to this Beta you have to either be part of one the esteemed regiments of the mod, be an official tester or part of BadNameStudios, the developers of Bear Force II.