Greetings everyone,
Today we're going to talk about the biggest feature expansion for the mod since 2015. A very long time ago explosives were removed from the mod due to server crashes and instability. Our lead programmer Sebastian91 rewrote and optimized the entire explosives system, and we are now finally able to say that explosives are definetly making a comeback!
---
Explosives

1. Thermal Detonators - Thermal detonators are the basic explosives with a 3 second fuse, and a highly damaging small explosion radius. They're handy infantry tools for clearing obstacles, but they aren't very powerful in large scale engagements.
2. Smoke Grenades - Smoke grenades have no direct damage, but they are very powerful tactical tools. With a very thick smoke screen lasting up to half a minute, smoke grenades are ideal tools for assaults, charges and diversions.
3. Grenade Launchers - Grenade launchers are powerful but expensive infantry weapons. Their missile explodes on impact, and it has a medium explosion radius. However, it has a far lower damage spread, which means it may not always be the most effective tool for kills. The grenade launcher offers a much longer effective range than grenades, and is an ideal weapon for large scaly infantry combat.
4. Deployable explosives and detonators - These are placeable charges with a large explosion radius, large damage than can be detonated from any distance once placed. Their biggest shortcoming is the static deployment, which means their most effective deployment is during ambushes and sealing chokepoints.
---
Conquest & New Inventory System
We've also managed to fix Conquest, and implement a fully working spawn selector. One of our biggest wishes ever was to produce a functional version of Conquest to become one of the main mod gamemodes. Why? Well, imagine 200 people packed in a fight with hundreds, thousands of tickets! In our beta tests this proved as excellent as we thought, and conquest soon became everyone's favourite.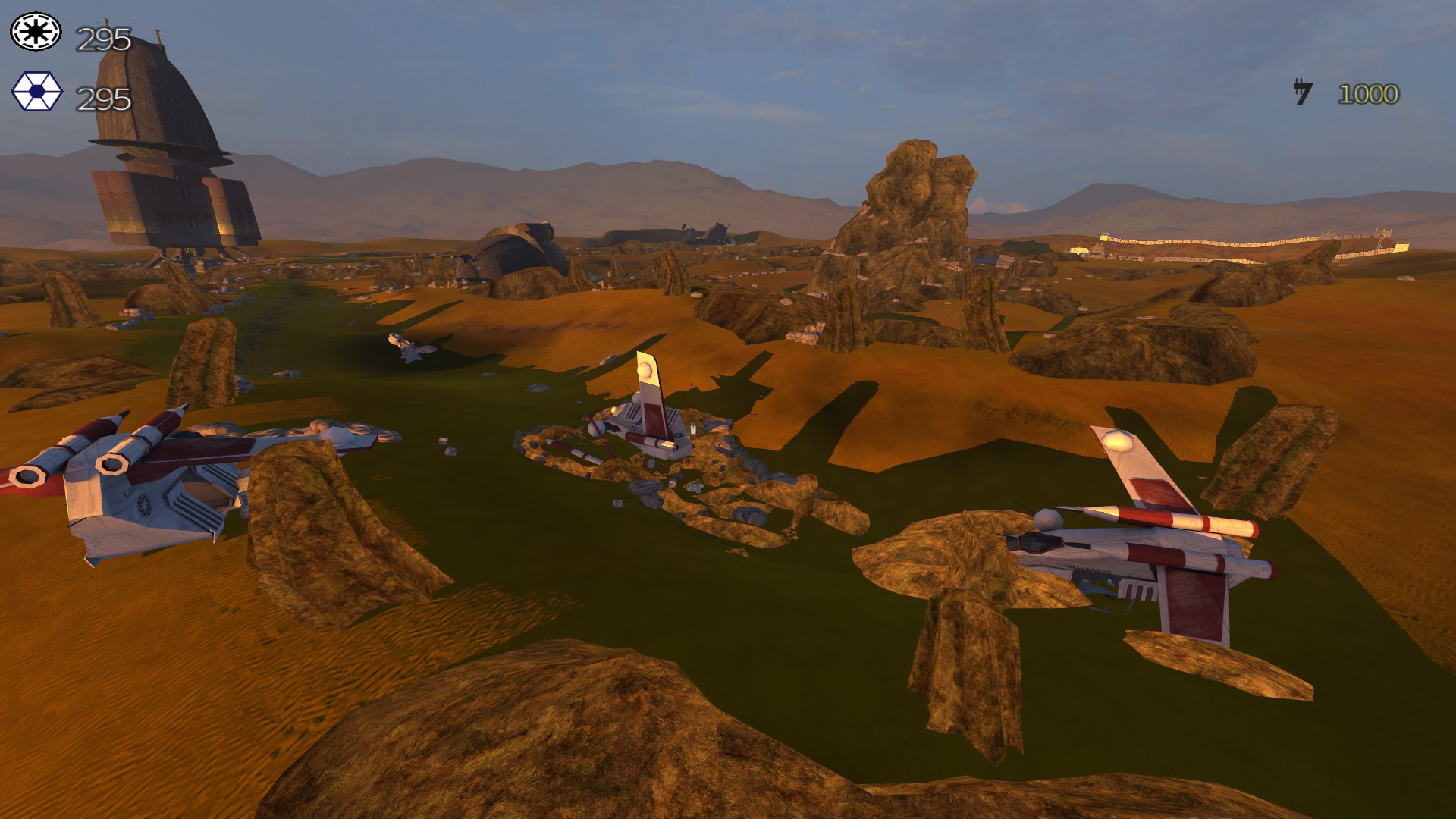 With help from the Vikingr and Rome at War developers we devised a new inventory system which will categorize weapons and items. Players will now have 4 weapon slots: Primary weapon, Secondary weapon, Utility and Ammo. The primary weapon slot contains all rifles, special weapons and 'big' guns. The secondary weapon slot leaves you to choose from a sword, shield or a pistol as a sidearm. The utlity slot lets you pick a medic pack, grenade, smoke, and other utilities or trade it for extra ammo. Finally, you can only take ammo in the last slot.
---
Other

We're aiming for a grand release in July, and we're hoping we can make everything work in time. We've fixed numerous bugs from previous versions(desert troopers, banners, sniper helmets and more), and we're adding new visual content.
- We've added new immersive terrain borders, which stretch for miles into the horizon!
- All troops will now be wearing holsters for their weapons, and all the weapons you posses will be visible on your body even when sheathed
- The mod has been balanced around 1000 gold for public play


In the next blog we'll be talking about our new trenches, and a mystery new gameplay mechanic. Greetings and until next time.