Sky Battles Launches on Steam.
Peter Lacalamita is proud to announce his indie air combat game Sky Battles has launched on Steam, the venerable online store for PC games. Sky Battles is independently made by artist, animator and game developer, Peter Lacalamita over the course of approximately two and a half years. The game had a successful Steam Greenlight campaign, a prerequisite for approval on the Steam platform.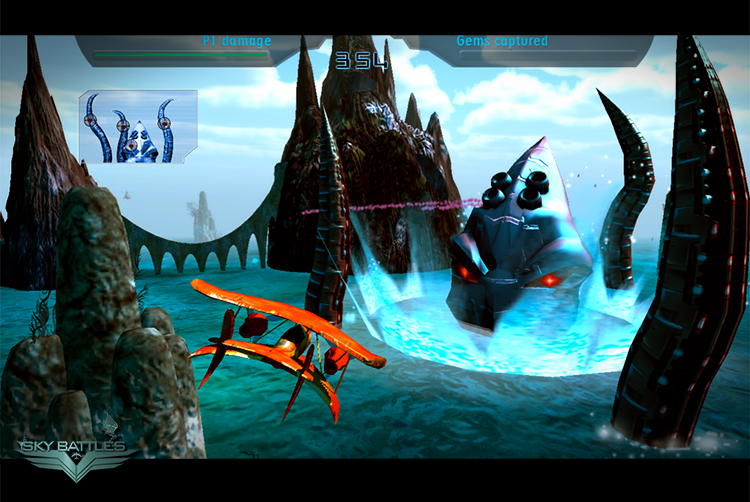 Sky Battles features bi-planes and giant titan bosses like krakens, sea monsters and fire breathing dragons to name a few. It also includes a multiplayer mode allowing players to engage in online dogfights. Steam achievements and leader boards have been implemented to complement the gaming experience.
Check out the game on STEAM: Store.steampowered.com
Feature list:
Customizable Planes
Upgradeable power ups
Fantastic settings
Multi-Platform Multiplayer mode
Single Player mode
Steam Achievements
Steam Leader boards
Magnetic Studio is a company founded by artist and game developer Peter Lacalamita. Magnetic Studio specializes in creating various forms of digital content for the entertainment industry spanning art, design, animation and gaming. All Material and Software (C) Copyright 2014 Magnetic