Good day yet again, people of ModDB. We trust it finds you well. As for us, we're busy Hammering away at this Course, and it's actually coming along quite well!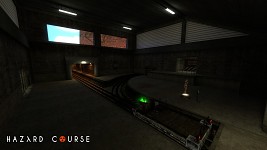 Over the last few months we've been working our way out of this Alpha phase and into Beta, and while we're not quite there yet, it's certainly in sight! Yep, through university, work and a hint of Impatience, we're polishing our levels and - while we don't want anyone to jump the gun - even working on the finishing touches on a couple. It's all quite pretty and fun if we do say so ourselves.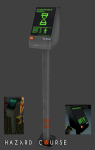 Alongside that, our script is nearing its final revision. That's right, our bit of additional storytelling is coming in clear and almost ready for implementation. Amidst all of this progress, though, we have hit a minor speed bump.
You see, currently the only one of our members with choreography know-how isn't very experienced. We could make do, but certainly don't want to bring down the quality of this little mod with bad choreography and faceposing, so we need your help. If anyone reading is interested or knows someone who might be, hit up the job page and get in contact with us so we can start bringing this script to life!
That's all for now, guys. We look forward to any applicants and hope to have this project in your hands before the turn of the century. If you have any questions, comments, concerns, or cries of outrage, feel free to leave a comment below and we'll address them as well as we can. Until next update!