Don't forget your Martian Emergency Kit!

What the heck is a 'Martian Emergency Kit' you may ask? Well, let me tell you. The Martian Emergency Kit is one of many of the consumables that we have planned (and implemented internally) for Project INT.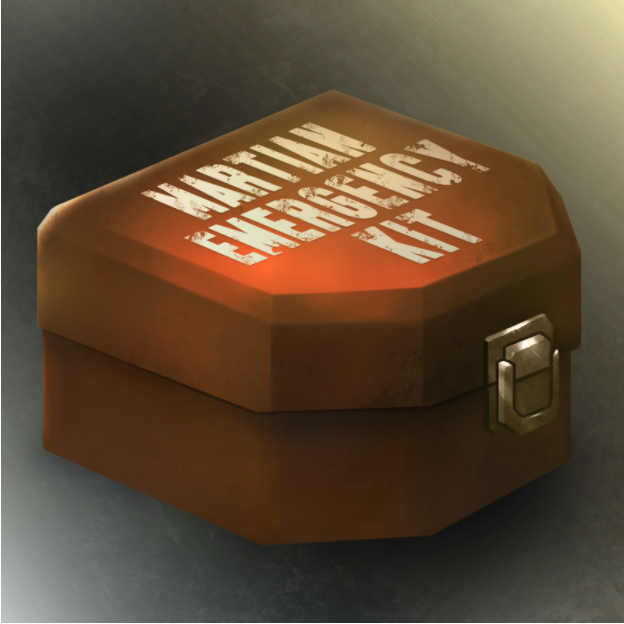 Our Concept Artist, Scott, has been hard at work refreshing all of the in-game icons to match the same artistic style. In addition, he will soon be working on additional icons, not yet created, so all of our icons match and flow together thematically. The Martian Emergency Kit is one such icon; in terms of in-game effects it acts quite differently from other such kits.

In traditional First Person Shooters or Role Playing Games you may find a med-kit. Big deal! In our game, you may find a MEK (Martian Emergency Kit) and in it you will find a cache of bullets. Use them to replenish your weapons and fight back!
Don't forget to visit the store!
Store? Absolutely, it's an RPG. Even though the planet you are questing on has gone down the tubes (literally and figuratively) that doesn't mean that there isn't a store. The store's in Project INT aren't your traditional RPG stores. These are not real world currency stores, but in-game, in-game currency stores. Project INT is and will be released as a free public demo without micro-transactions. Repeat: The game is completely free, no micro-transactions or costs, this refers to our buy/sell system.
Once the attack on Bastion began most of the legitimate businesses on the planet closed down so all that was left were price gougers, cutthroats, and thieves. In several of Bastion's formerly beautiful public parks you will find hover transports which have parked themselves amongst the medics and refugees. There they will be selling goods at sky high rates! It's a can't miss opportunity!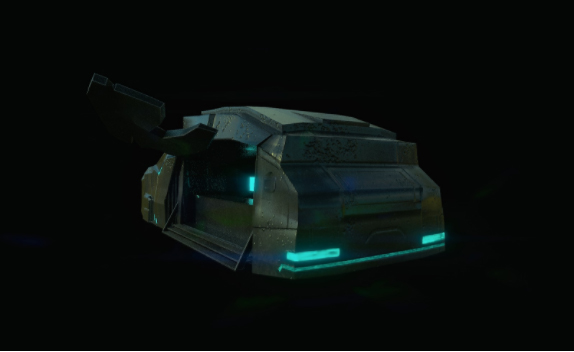 Our 3D Artist, Christopher August has recently completed this storefront for the game. The picture above is how it will appear from the outside. The image (below) is the interior work done on the store by Christopher.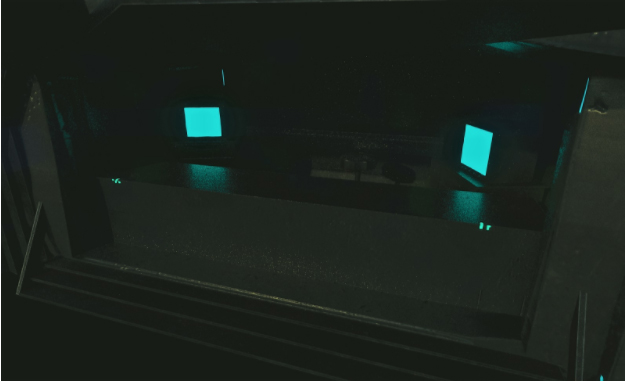 Every traditional RPG needs merchants and a strong buy/sell system. Our Programmers are currently working on that system now, but with the art assets completed when they have linked it into the game code we will be able to test the feature and the art assets in-game.
The interior of the store is fairly shady, but it reflects the broader lore principle for these merchants. They are not traditional merchants, they're price gougers. This is a city and planet at war, so where would you go to buy something legitimately? If you need a shady, perhaps even criminal, merchant then perhaps these are your guys, but it will come at a price!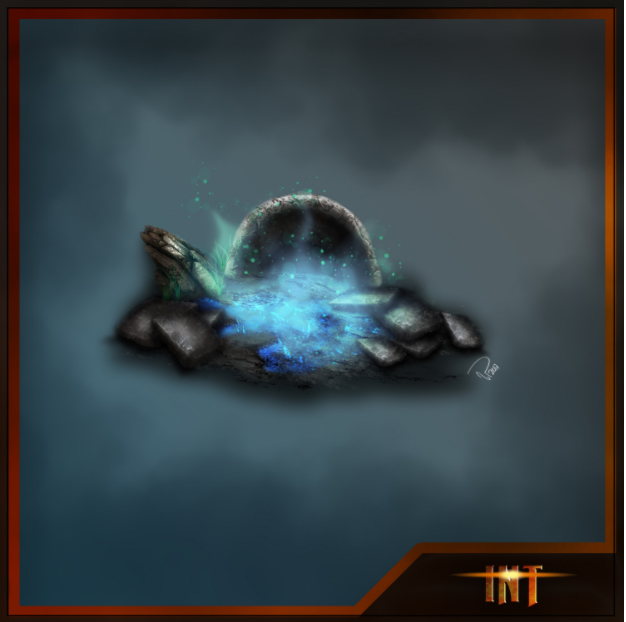 One of our new concept artists for Project INT, Ulysses, has completed a concept art piece that represents the destroyed building debris of the city. This particular piece would not be located within the city blocks themselves, but near the park and sewer entrances. This will be a highly traveled area as it is near one of our dungeons which we discussed last week (the Tubes).
Our last major piece of art for the week is another concept piece by Scott. Scott has come up with an excellent concept for one of our starships.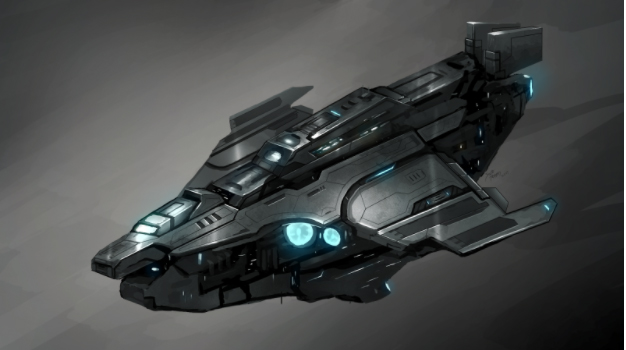 This starship in particular is being planned as a player starship and is already in development by our 3D artist Timothy. I expect to have more to show for it next week (as I have already seen the high poly).
The ultimate aim of the game is to steal a starship (like this) and escape the planet Bastion. These ships will be pivotal for the end-game of the demo.
Just a reminder, this update reflects WIP and nothing should be considered final until we have our public release.
HR Listings
As always, we would like to close with some information regarding open positions on the team. We are looking for a web admin, Unity Programmer, PR Lead, and rigger. Check out the job postings below:
Or contact John Shen, our HR Lead, directly. Please do so by emailing him with a CV at johnhr@int-game.net
PR News
We will see you in a few weeks for our next major update. Until then, please make sure you check out our following PR links:
Do you have any other suggested communities, topics, content, or questions you would like us to answer? If so, please let us know!