... So one of the key things those pesky guys over at the multiplayer discord I shared in my last post had been up to was using Turret expansion, the concept - boost your colony ship into a gravity well swipe the planet and then build turrets to destroy the militia. So prevalent had this become entire factions based this as the only way to expand so it had to change, Star Trek is about ships and during war fleet versus fleet combat, while defences existed (Battle of Chintoka etc) we needed to address this by re-adding militia bombing damage to the ships.
Twofold effects come from this, firstly rampant militia become a threat you must deal with or risk losing planets and secondly you cant turret expand if your colony dies. In addition turrets and starbases were very cheap for players so we've made this quite expensive in real terms, not so much they are not worth building but it means the humble and cheaper outpost should be your go-to for trade expansion mechanics, I expect to see more Nor starbases all over the galaxy just to keep Mr Dukut happy! You should save your larger starbases for key chokepoints or vital defence areas such as shipyard worlds etc! As for turrets they should now be clustered around your buildings to get the most impact especially defending your logistics buildings from raiding corvette strikes, you might be able to take a few down before they cause too much havoc in your systems.
Why the changes overall? partly my fault as well all the way back in Call to Arms I overhauled all the defensive systems with abilities on each turret so they are definitely unique! but they should never have been as strong as they were in the uprising, in over 100 test games now that have taken place the community seems happier with the turret and starbases and love the changes to make outposts feel useful again! .... enough of gameplay changes though let's talk about the Borg!
Borg are meant to be scary!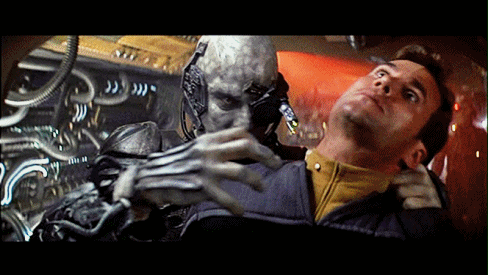 And in STA3 they are I feel, so firstly I've changed the AI purely for the Borg, the AI Borg are a lot tougher than the other AI for other factions, be aware of this when you play against them, they cheat... but they are borg! That aside the Borg needed a lot of work lets quickly summarise some of the wide-ranging changes before we go into detail:
> Removed the capture neutral from the Borg Colony Ship - it was too powerful early game
> New option added to Progenitor Class Titan to upgrade health and armour will make the final 4 research points usable on the Titan.
> Increased the cost of all Borg Hero research as they were too cheap compared to other factions given the borg economy
> Increased the health (7500+) and armour (20 to 24) and mitigation (0.80 to 0.82) of the standard Borg cube so she is a real option when compared to other cruisers and lowered her slot cost from 250 to 200 supply.
> Increased the tactical cube supply cost from 300 to 320, Hull points lowered (-3200), Armour increased (25 > 26)
> Overhauled the Adaptor - See detail
> Overhauled the Assimilator - See detail
> Pyramid has retained its Capture Neutral ability but increased in Supply cost. Now (6500 Hull, 6 armour, 18 supply)
> Borg Unicomplex upgrades have been increased to a more reasonable cost for their size.
> Borg Obelisk due to its power has had its health lowered (-2200) and also lost armour (6 to 4)
> Multiple changes to rebalance Borg supply across each level
> Drastically reduced health and armour of the Transwarp gate, want to slow a borg player Break their phase chains!!!!
and much much more!
The Adaptor Class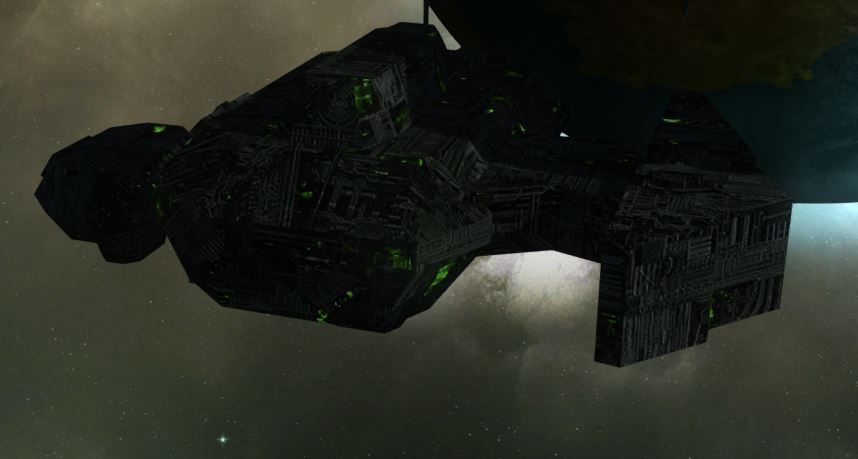 The adaptor I felt was rarely used by most Borg players, its ability for analyze weakness just didn't work as a single target ability so, with this version I reworked the ability to adapt to weaknesses of enemy ships by creating a chain effect to other vessels, it can now hit up to 4 vessels reducing their armour by 2, shield mitigation by 2% and damage reduction by 5% to stop this from being overly used we kept the supply very high for the adaptor at 25 per vessel and it doesn't pack a big borg punch however its ability acts as a force multiplier meaning taking 4 or 5 in the mid-game really can pay dividends to your fleet. None the less if you favoured these instead of assimilators you would be making a grave mistake lets look at the assimilator next.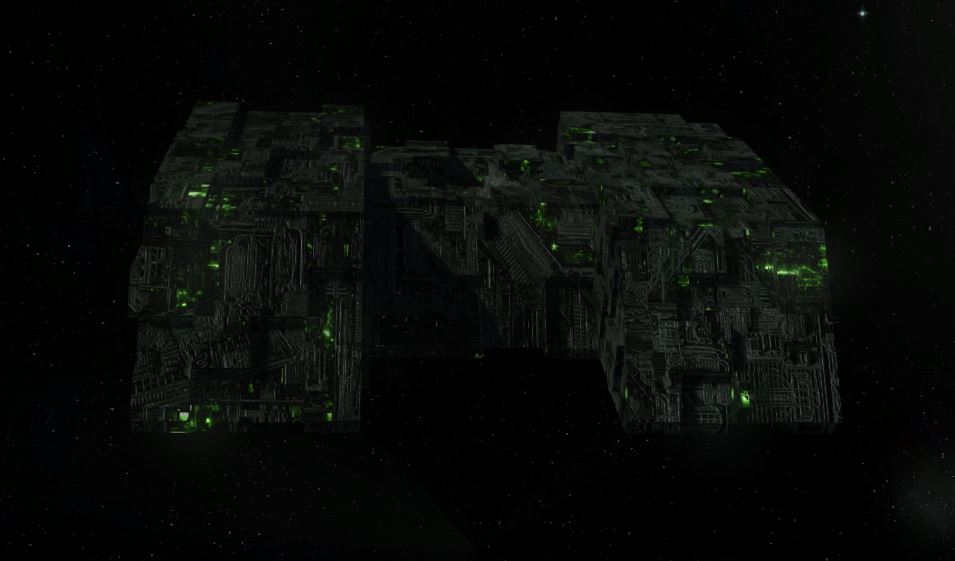 The Borg Assimilator was underutilised in multiplayer with people favouring the pyramid due to supply, we brought it down to 23 supply and beefed out its damage and health meaning she is now the defacto mid-game cruiser of choice with a whopping 10,000 starting hull, 8 armour and the ability to both overload engines and shields, we fine-tuned the ability costs to mean you can set each ability off as you desire, me myself I like to set auto-cast to off for the engine overload and shield overload, preferring to trigger these for maximum effect when in the midst of my enemies, and of course it would not be called an assimilator if we forgot it can also assimilate enemy cruisers and frigates still, this is only surpassed by the Borg Sphere in terms of damage and durability, what a ship!
I'm sure you will agree a lot of work has gone into the Borg with much good quality of life changes across the faction, overall in over 50 test games, the response has even caused some to declare Borg as their newfound love as a faction, maybe you will change allegiance too?
Stay tuned for more STA3 news updates as we dive into Klingons, The Cardassian Union and rumour has it some quality of life changes involving those Pesky Talarian suicide bombers!