Hello my friends!
Im sorry but as you may (or may not) suspected the Forgotten Battle Dragon was indeed April Fools´ joke. During development of mutant faction I must take to test many ideas, and some things that sound like cool idea at begining turn not so great later. Such is fate of this mutated dragon. I get this idea from far Cry 3 - Blood Dragon (if you missed it I strongly suggest you give it try, this game is 12 on 10 scale of awesome) Im huge fan of this game and idea to have Battle Armored Dragon Assault Strike System (B.A.D.A.S.S.) was too cool to resist, but later on I realised its just too much. A dragon with gatling guns on its back? Too crazy for serious game like this (or its serious game right?).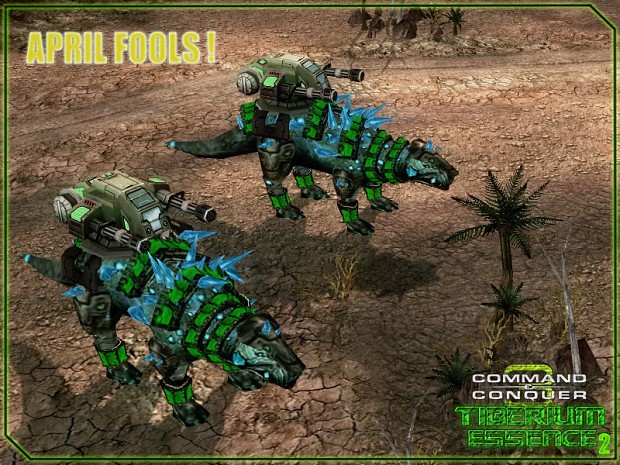 There might be more large mutated creatures, but rather things like floater or advanced form of viceroids not anything like overgrowth lizards. In general things that follow tiberian sun pattern for mutated creatures which I personaly preffer.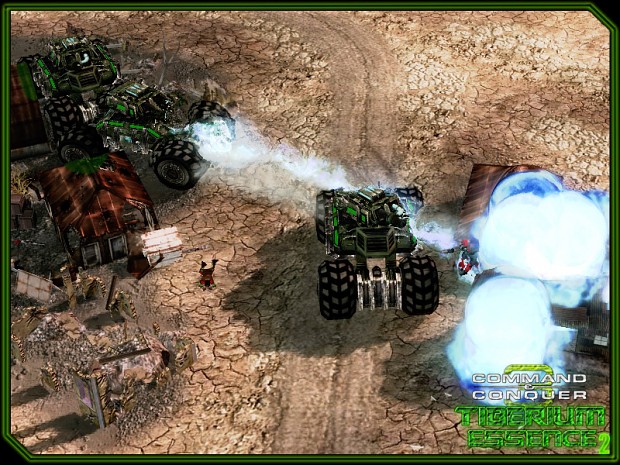 Anyway dragon is joke, but I have also something real for you today to remedy situation. I have taken this concept of montsrous dragon spitting blue flames and turn it into salvaged armored moster truck that is also a flame tank. Isn´t that better, I believe yes. Once again this units is WIP like other forgotten units, but I really like this idea of heavy flame tank that can crush everything in its way and burn it (or melt it if you like). Hope you like it better than dragon.
See you next time
Carnius.