Greetings,
Spring has sprung in the western hemisphere, and I think we are all grateful for that. In addition to that news, I would also like to share some new information regarding INT. Will this month's update be on the lighter side? You tell us in the comments section!
Devteam
As in the previous month Matt conducted a livestream and worked to complete a FIST Heavy Gatling Gun. If you ever want to see Matt or any of our other artists livestream, then please check out our social media pages (links at the end). Here is the video of Matt's livestream and the original concept image in case you missed it.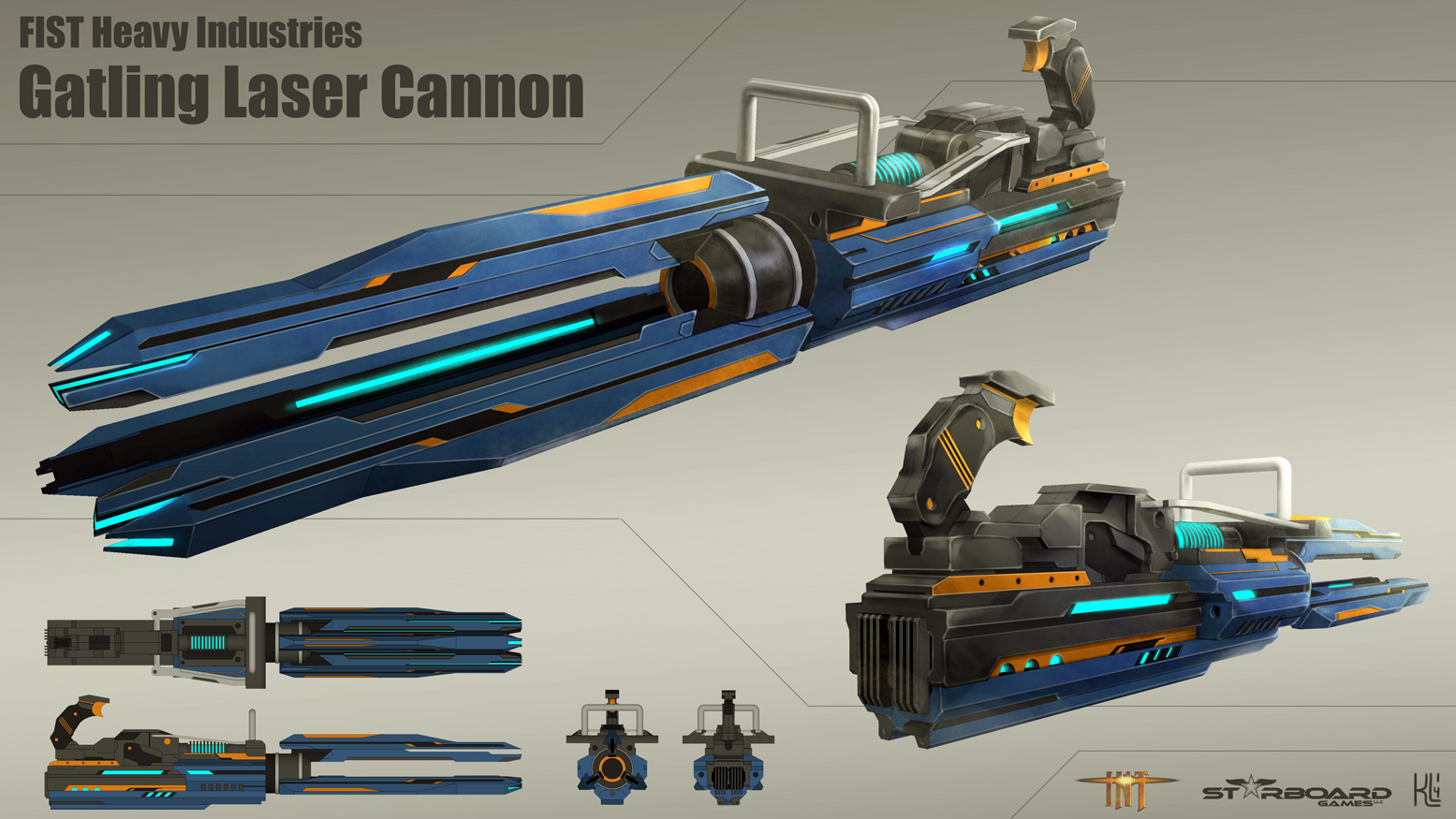 Watch Matt Parkin model the Gatling Laser Cannon here:
IndieDB update here
In addition to the great work Matt has been doing we have been pumping out work for the street level (and beyond) at a rapid pace. Here are a few teasers from the Devteam.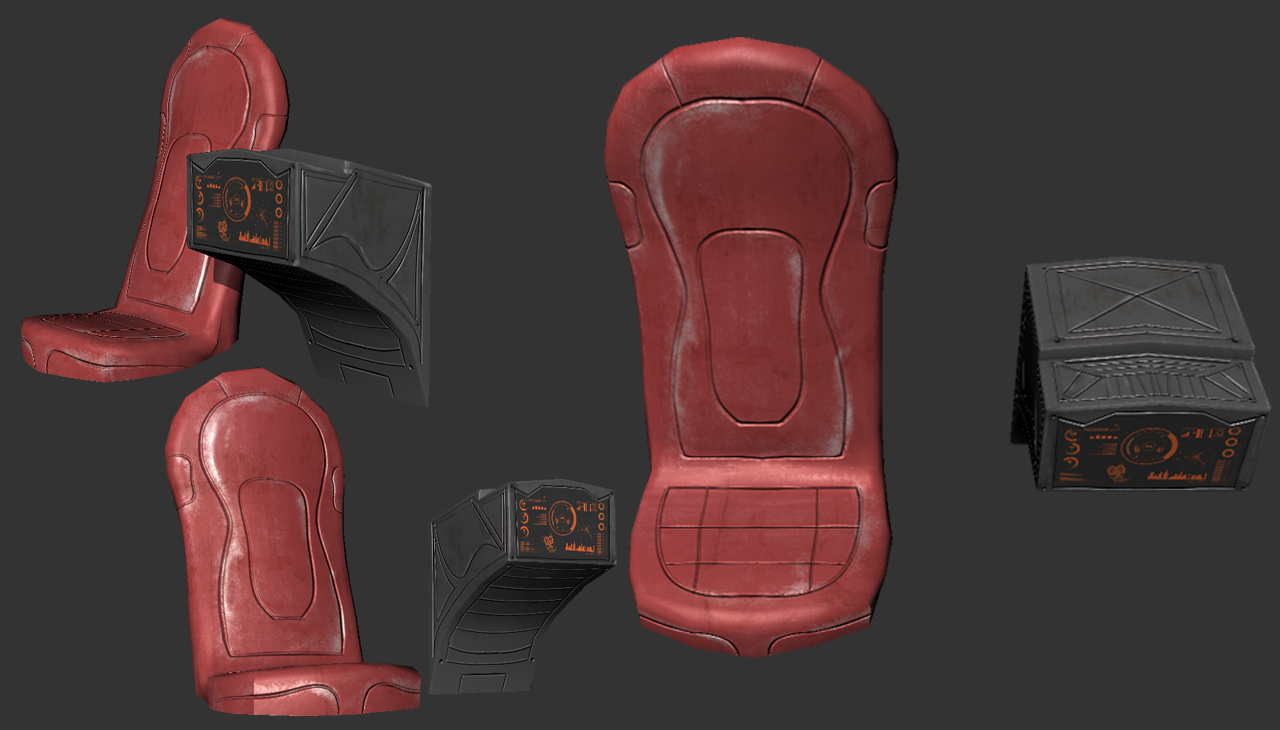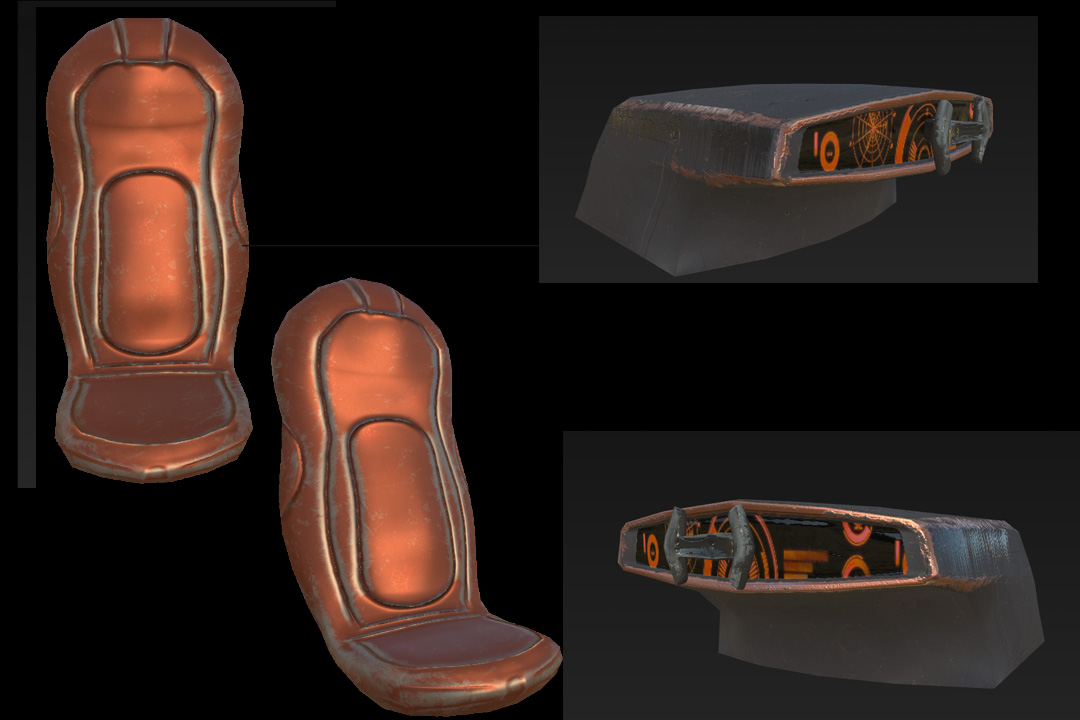 The world we are building is set in the future and includes advanced flying vehicles. We have featured some of our flying models before, but never in much detail. check out images of the hover car interior fittings before-detail and with-detail. This was modeled by Andrew.
While detailing the hover car, we have also been creating melee weapons for the INTverse. Here is a Sketchfab of one of three finished knives for the game world.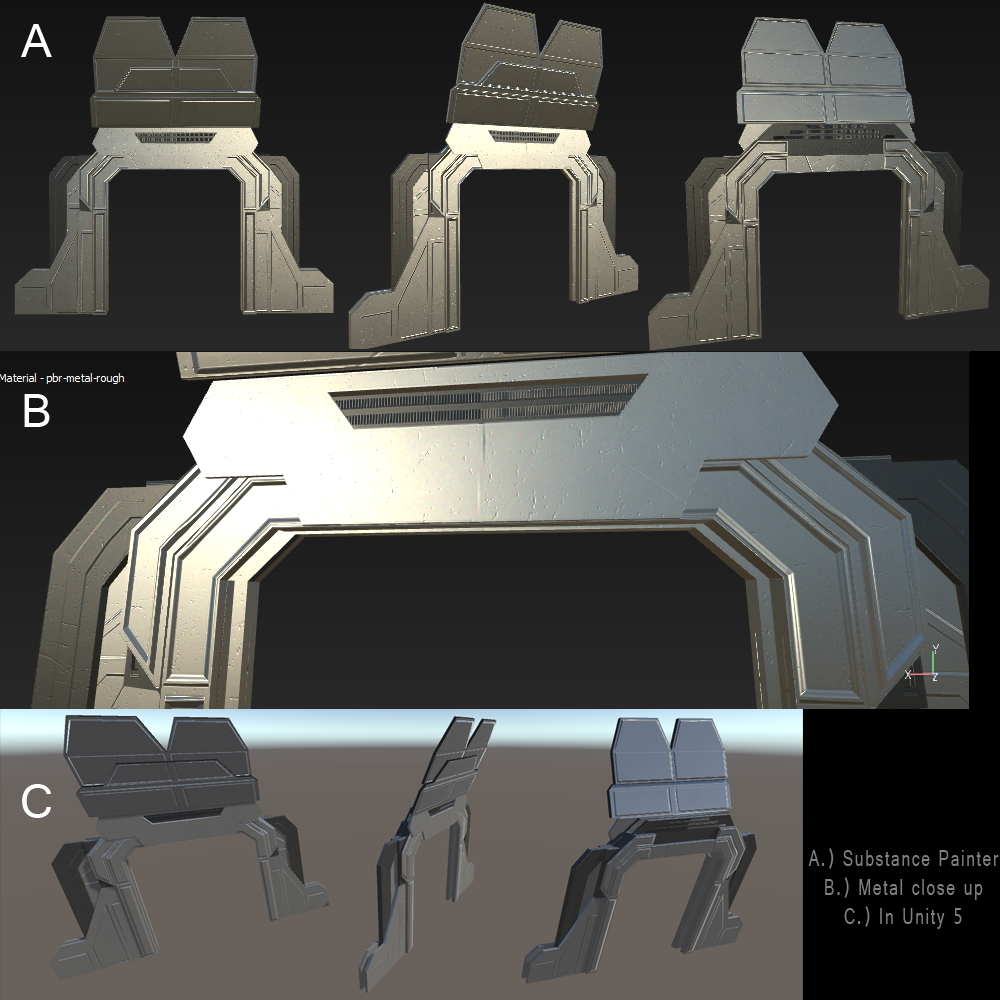 Jacob has been working hard on modeling the streets and walkways of Bastion. Check out some of his work here in addition to Matt's work with Substance Designer.
Lastly, as a final tease our senior concept artist Nathan has been doing some fantastic work on icons. Here is a taste of what your icons will look like in-game.

Coding
The coding team has started making progress on a new game architecture. The first goal is to build up the player entity with component scripts. System such as health, skills, leveling, and inventory are underway. Once completed, these components also lay the foundation of all other game characters because they will be built up much like the player.
Creative Development
State of SOL Trailer:

The team continues to make progress on ongoing projects, such as the card game, star map, lore and Tens Day. But this month's update focuses on the latest concept trailer for INT, which adapted the "State of SOL" lore document by DEK and BC, INT's writing lead.
We used sound, voice overs, and images to bring the narrative to life in a trailer that details humanity's home solar system. This may be the only solar-system-centric trailer we do for the universe, but as the foundation of our 23rd century world, we felt that sharing the history of humanity's original colonization efforts in Sol warranted developing and sharing with the public.
In the trailer we learn about what has occurred on each planet in our solar system since the advent of the Interstellar Drive System (IDS), which sets up game and story material for INT and related projects, some of which have already been crafted by our team of writers. For example, last year our Creative Director, Brian, partnered with YouTuber CreepsMcPasta on a Creepypasta tale set on Venus. If you haven't heard this story, then please check it out here:

We will continue to try and partner with other YouTubers and creators to generate multimedia texts set in the INTverse.
If you have any ideas for us let us know below!
In the future we will focus on other facets of the universe such as the leaders of the major factions.
While the leaders of the ACP have been featured here:

The UCE leaders have not yet been featured, and neither has the criminal underground, although a varied criminal element is an important plot-point of Tens Day. While such content is central to INT's development, we also expect to explore strange planets, unusual creatures and paranormal occurrences in the coming days. An exciting aspect about building a universe from scratch is that we have unlimited potential to craft a range of material in various genres, which often pushes our content into new and surprising directions.
You can also get involved by talking to us and telling us what you want to see!
-Check out this post on our forum for more information-
Forums.int-game.net
Closing Thoughts
We also have posted a blog entry on sewer design, which was featured last month (link).
Here is the blog update written by Matt and Justin (link).
If you have and ideas or suggestions about what our next blog update should be let us know in the comments section.
I would also like to invite any interested members of the community to apply to our team. If you have a talent, skill, or interest in game development, we would love to talk to you more. Please email our HR lead John: johnhr@int-game.net .