United Nations Space Command PR-TRANSMISSION 44877P-90
Encryption Code: Red
Public Key: file /sierra-three-two-eight/
From: >>FLEETCOM.MO.BL.AM
To: >>CAWCOM
Subject: STATUS REPORT
Classification: Restricted
/start file/
Hi there, we have returned from our rather lengthy absence in order to bring you yet another awesome-packed update straight from the source... which be us... :D.
Introducing...
Two new Covenant Ships, the Covenant Reverance Cruiser and the Covenant Bombardment Corvette, these wonders of Covenant engineering were provided by our friends over at Sins of the Prophets: Moddb.com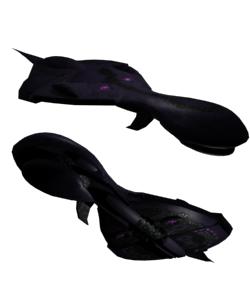 Covenant Reverance Cruiser
Class: Cruiser
Length: 2,000 metres
Armaments: 8 Pulse Laser turrets, 4 Plasma Torpedo launchers
Squadrons: N/A
Cost: 8000cR
The Covenant Reverance Cruiser is one of the largest ships in the Covenant armada, armed with 8 pulse laser turrets and 4 plasma torpedo launchers it's impressive arsenal is enough to fight off almost anything that comes it's way.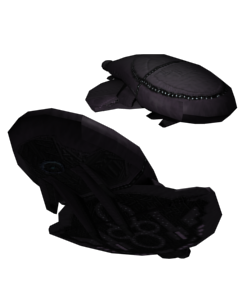 Covenant Bombardment Corvette
Class: Corvette
Length: 159 metres
Armaments: 1 Pulse Laser turret, 6 Plasma Cannons
Squadrons: N/A
Cost: 1000cR
The Covenant Bombardment Corvette, or CBC, is a small, lightly armed ship, it's six plasma cannons make it a significant threat to fighter craft and other ships of it's size. This class of corvette has a secret weapon, a forwards-firing pulse laser which allows it to tackle ships much larger than itself if the correct tactics are used.
Mmmm... ingame... tasty...
...and a nice render: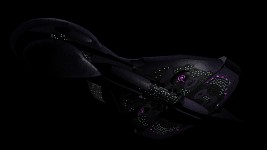 Bring. It. On.
Seriously, because Anh has something pretty flashy to show off aswell, you aren't getting any spoilers from me, so be sure to keep reading.
/end file/
United Nations Space Command PR-TRANSMISSION 44877Q-91
Encryption Code: Orange
Public Key: file /tango-nine-six-nine/
From: >>FLEETCOM.MO.ANHNHAN
To: >>CAWCOM
Subject: SITREP
Classification: Restricted
/start file/
Hello? You hear me? Testing, 1, 2, 3?
Ok... Seems like it only works in one direction...
Sooo... this mod thing
It's pretty awesome so far, unbalanced in places, but awesome. The Covenant win almost every battle (no, they aren't too strong, they are just too many). But it's fun. Everywhere you look, something is exploding or is melting down, missiles rocketing through empty space waiting for impact, plasma bolts ripping apart the many fighter swarms, and away is your fleet and half of theirs…
You're under constant pressure, trying to keep the covenant away from your base at any cost, and rushing to their base in an attempt to avoid any covenant ships that may be waiting for you. During one test I did something wrong and they "appeared" at my base, destroying it with bombers en mass and big ships holding of anti-fighter operations (Makos have very little armour).
Down going up
As some of you may have noticed, the website's been down for a while. We were moving the servers, still hosting with a friend, but we're on our own server now (together with the aforementioned friend). It is way faster of course, giving us the opportunity to satisfy more people at the same time and giving them more than just the website back. We've got new forums now:Halocaw.net
myBB 1.6, in my funky sparkling eyes the best forum software in the world, will help us to overcome those rusty old forums with aging software (IPBoard 1.3, which is roughly seven years old) and fill the user-friendly gap between us and you, bringing us into the new era of internet. It also got an exclusive design, based on Aaron Clifford's myBB gamer design. Feedback in any way is appreciated.
The visible changes I made to the website since it was down have been minimal; I even can't remember them anymore. But the chat is satisfyingly working again, I tested it today. And looks like the auto-refresh feature isn't necessary…
Oh, and it's NOT finished yet. Most of the time spent on the website was used on rewriting the code base, making it more modular and to support more and more stuff (that may come within the next months). It was already efficient, but not efficient enough for my needs (the code base can be easily re-used for any type of project I need to create; even a complete browser game a lá OGame is possible with it). You can expect more features coming soon.
Attention Forum Goers (A note from Blamtroid)
Just in case you weren't listening... well... reading, for that last bit we have new forums that are integrated into our shiny new site, you can find them here: Halocaw.net
Greetings from South-Germany,
Anh Nhan
/end file/