In the last few months lots of new information of about the Amityville house has been coming out,with new photos of the interior from various years of house's history.Since a large goal of the project is a real as possible recreation of the house progress has been made full updating the game environments to reflect new information.
Testing has also began on 360 / VR capability's,below is a short test video showing some panoramic images put together as a preview for future fully animated interactive trailer.
Test render of a lit version of the house interior using full baked lighting.One possibility is that this could be the basis for a secondary crime scene exploration mode.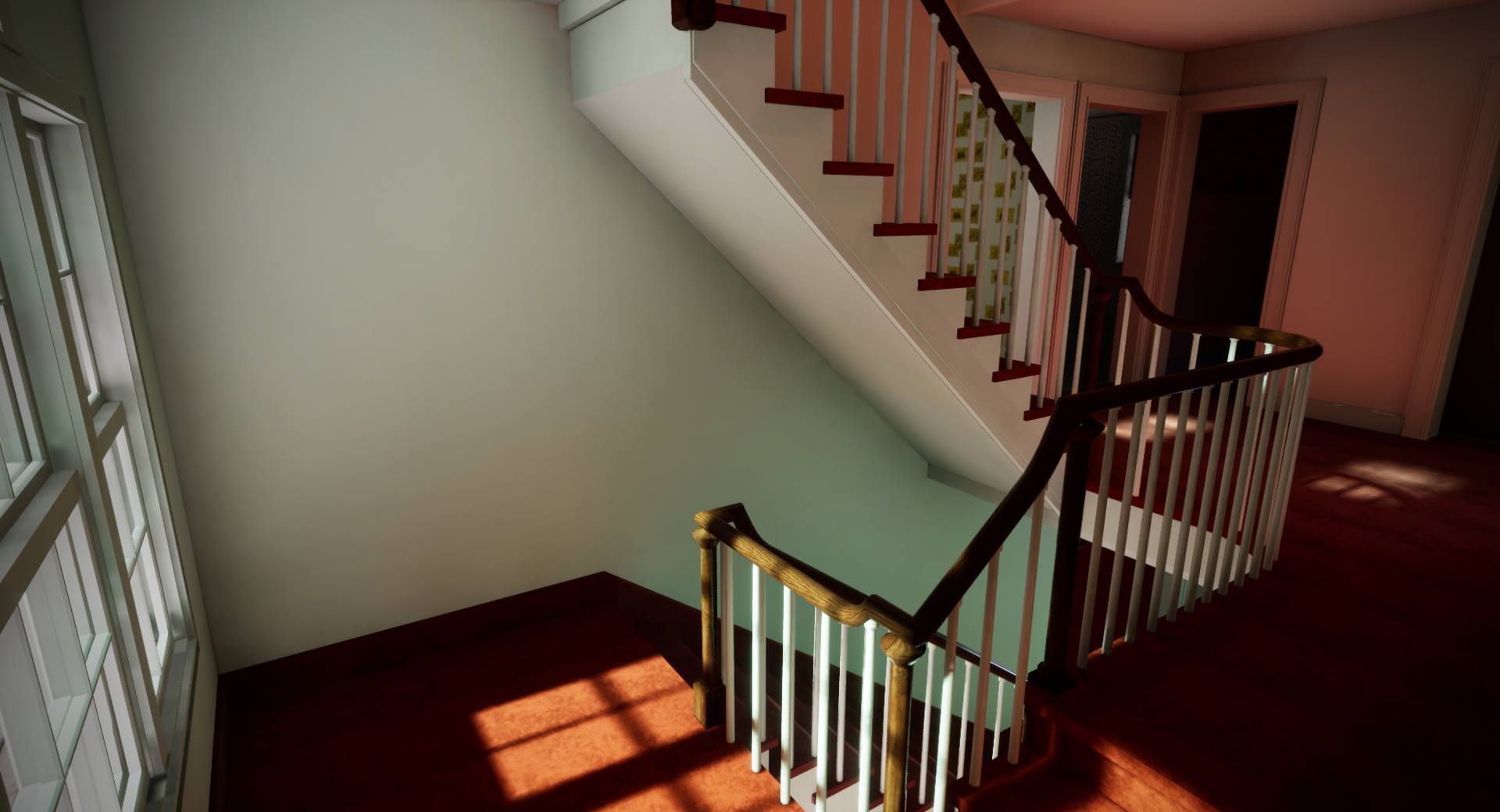 Work in progress on the bathrooms,I've been carefully sourcing the few photos that exist of these areas as well as tracking down any items I can find a reference for the modelling of props e.g the air-con.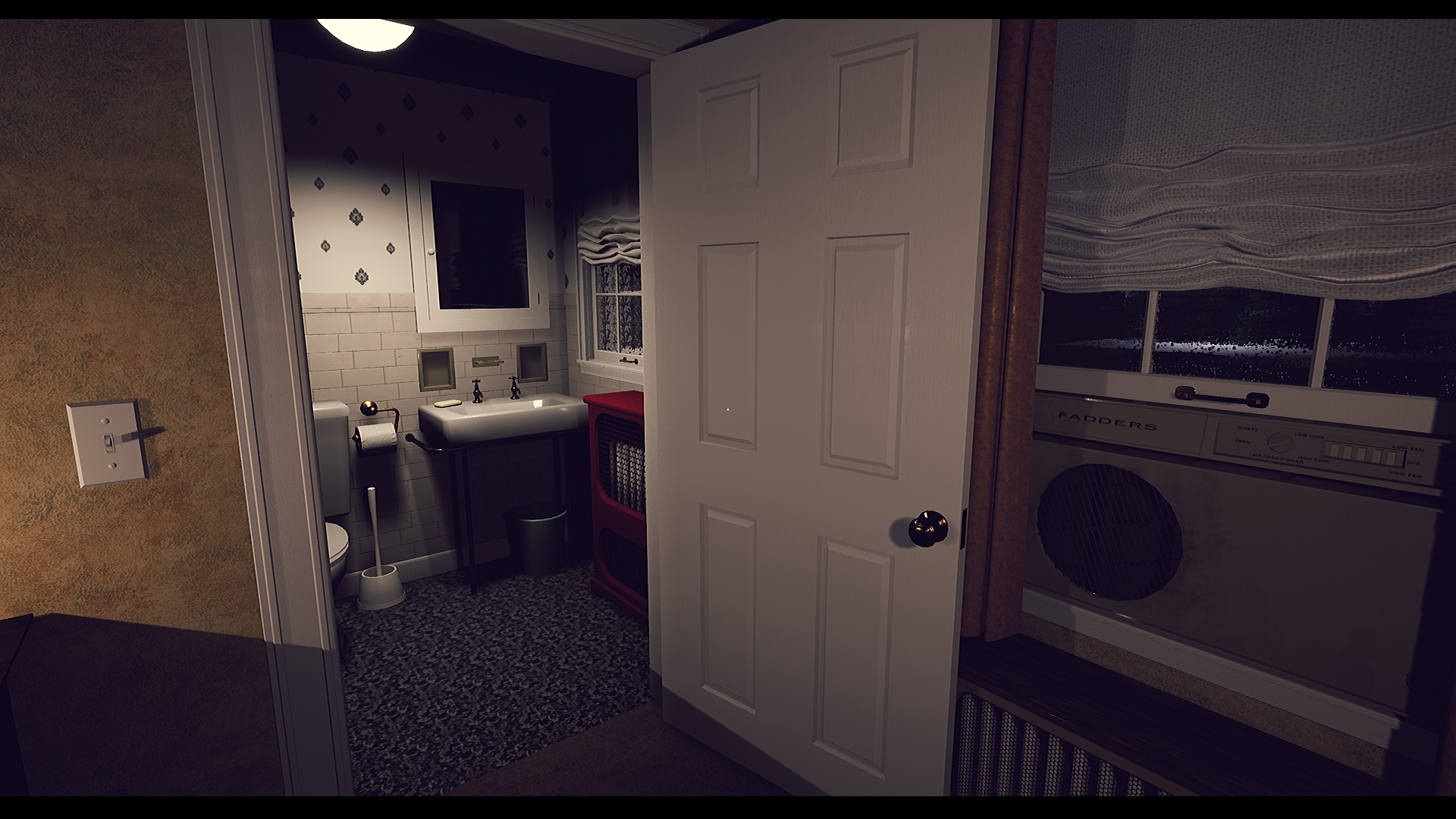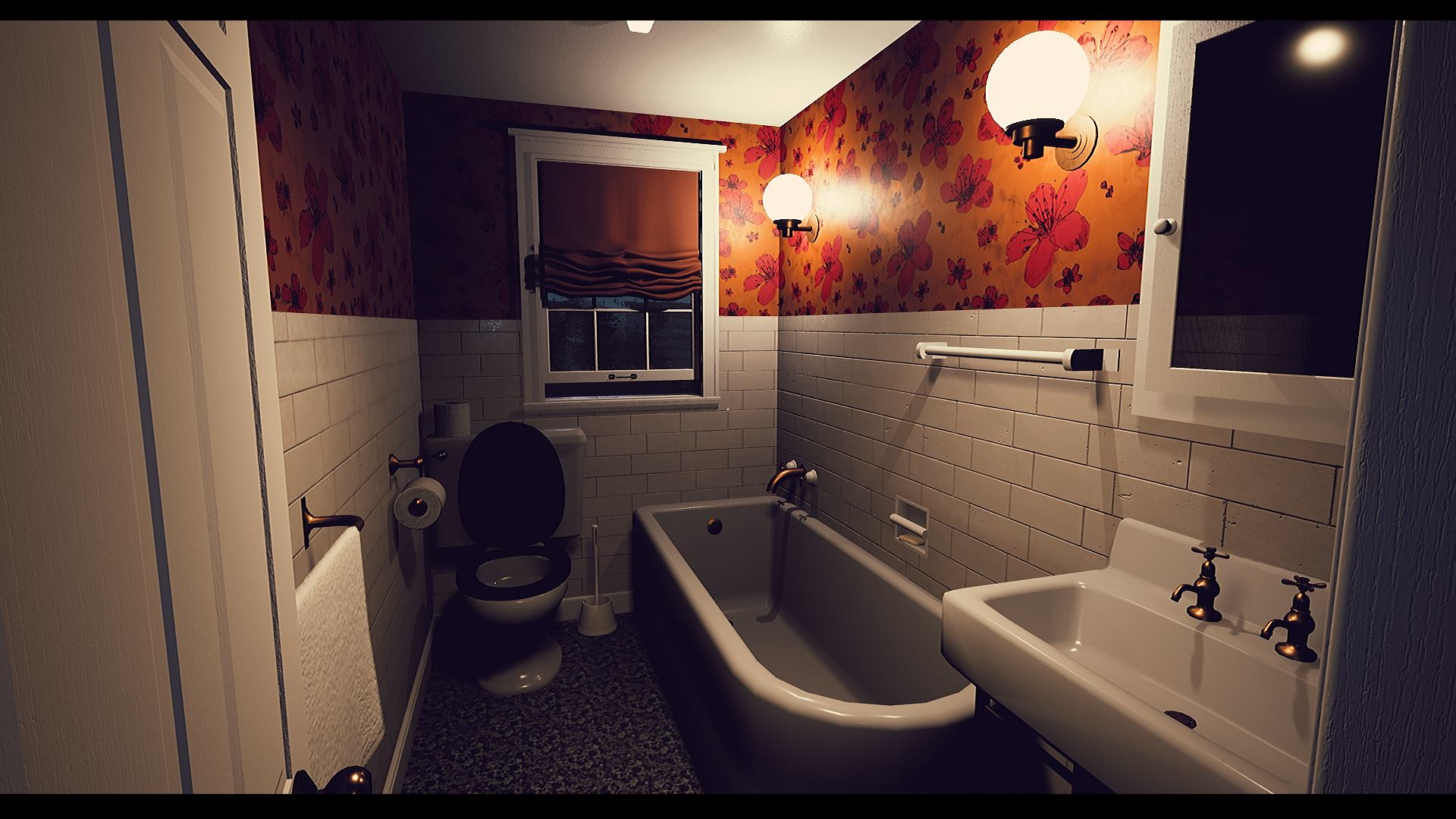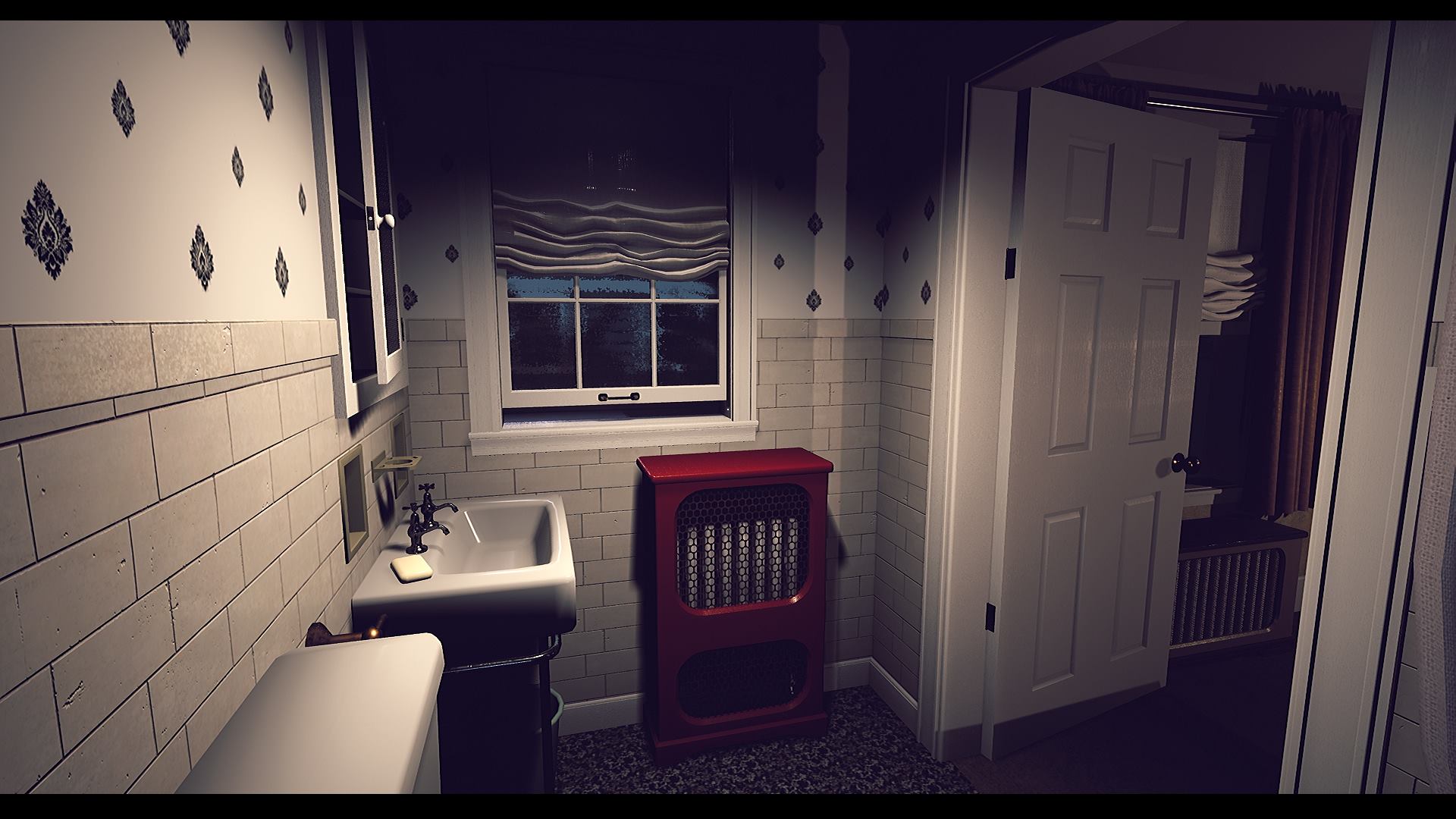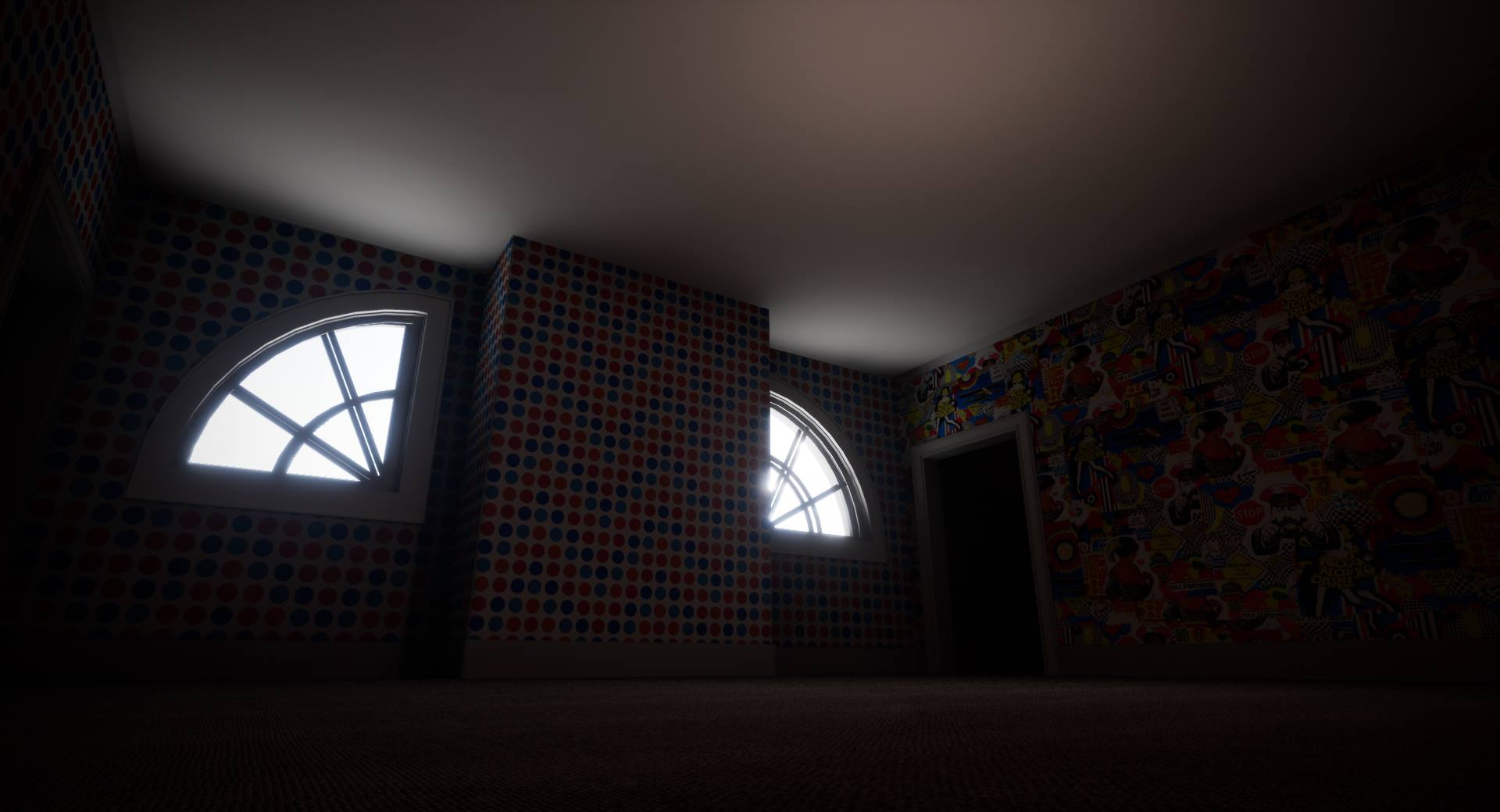 The third floor is now also well into progress,with the new house model in place these rooms are now more accurate and the ready to be developed. I've been adding additional detail to items like door models and polishing some of the materials (layers of dust / dirt will be added to the final textures to make it look a little worn).