Happy new year! Short update on the development of 'Age of Space'. The game is finally playable again. Since last time I've been working on the following:
Fixed mining mechanics.
Improved tracking for projectile weapons.
Added some new camera features.
Implemented the mining UI into the game.
Tweeked ship models.
Added textures to ships.
... and probably a lot more.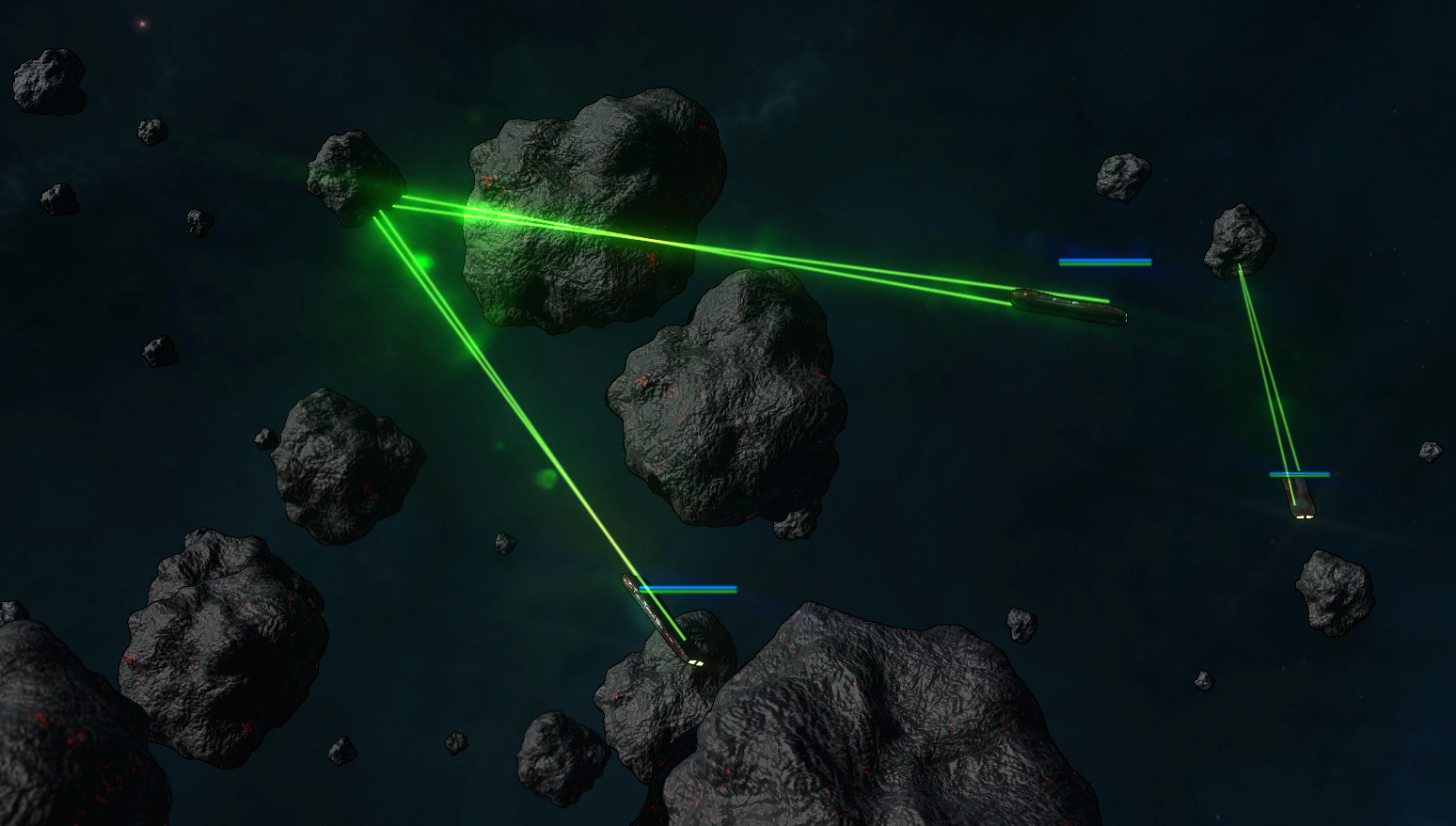 Mining them roids for minerals.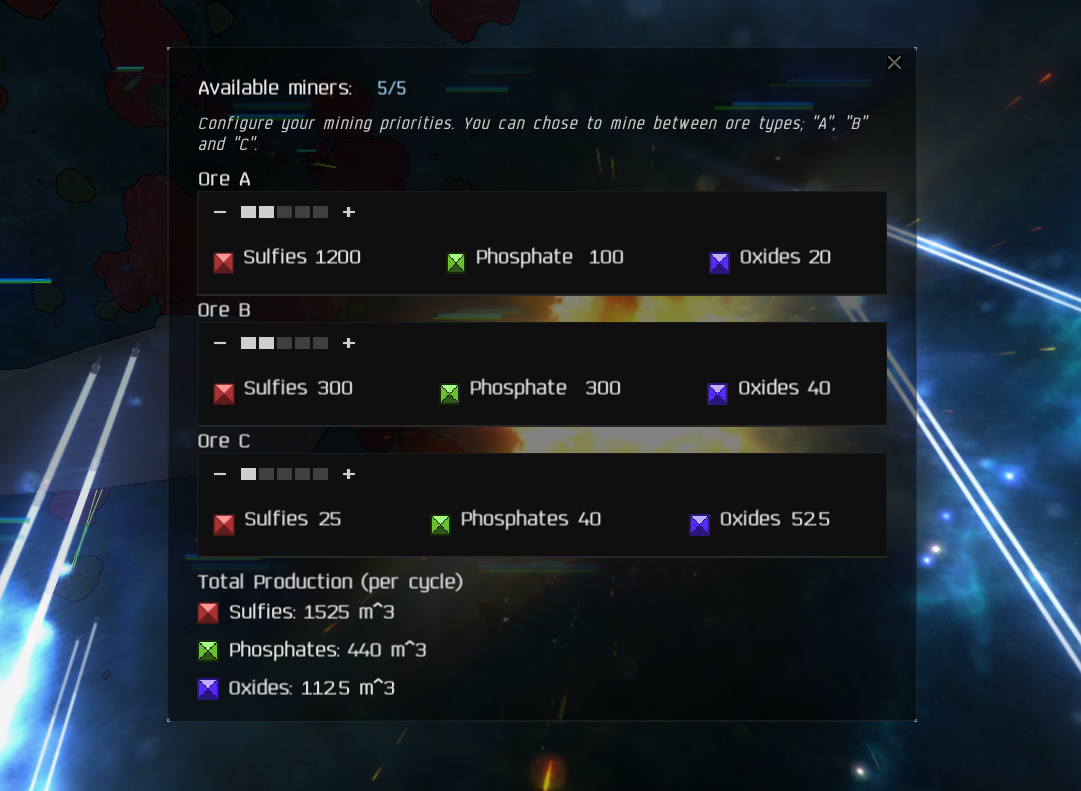 New mining setup UI. Here you can decide which type of rocks to prioritize to get the minerals you need for you ships.

New battlecruiser skin. Look at them missiles go!
6 minutes of unfiltered gameplay footage against the AI. The game is a bit slow paced at the moment. I'm aiming for matches that last about 10 minutes. The new textures are not included in this build though.
Next up will be preparing the game for first alpha test. I've got 150+ testers ready to go and if you want to join it's still possible to enlist. You can do this on Aosgame.com.
Until next time, cheers.