Hi everyone!
I'm LOSTⒶLLOY's artist Maruki, and this is Aftertile's devlog.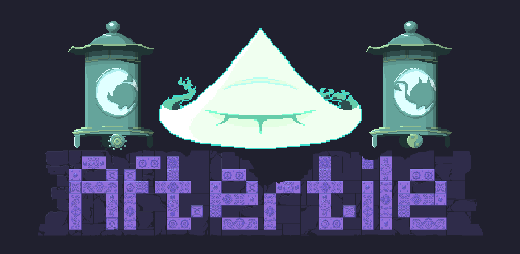 Name: Aftertile
Genre: floatvania
Platform: pc, mac, linux
LOSTⒶLLOY: Art: @MarukiHurakami , code: @sugoidev and songs: @wykdustin
(Additional songs: Thomas Hartmann, Paul Zimmerman)
---
This is the tenth Aftertile devlog entry, in one year and a half of development (since we've finished the jam version, more or less). In each devlog entry I hope to give you guys some insight on our creation process, decisions, and what comes out of it.
This tenth entry is about something I didn't initially believe would be important enough to be an entry: the enemies. Those who played the proof of concept know that there are no enemies in the game, and, as the initial design documents state, it wasn't a planned feature, because the focus was to have the players challenge the environment and the hazards at their own pace.
However, as we grew more fond of the idea of making Aftertile into a more full-fledged game, and into a vania, we decided that beings that pose a threat to Ghosty's existence would be a beneficial addition to the game. That's when the villain was born, and that's when the enemies were born, and that's when more than half of the current lore of the game was created. We created a story for the villain, we established a relationship between him and Ghosty, and we made the enemies as an extension of this relationship.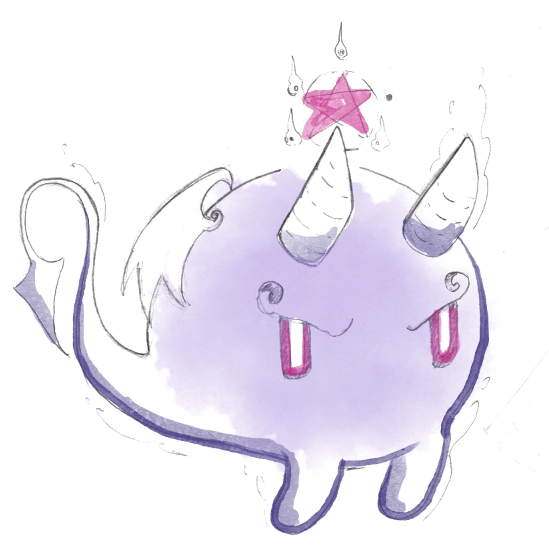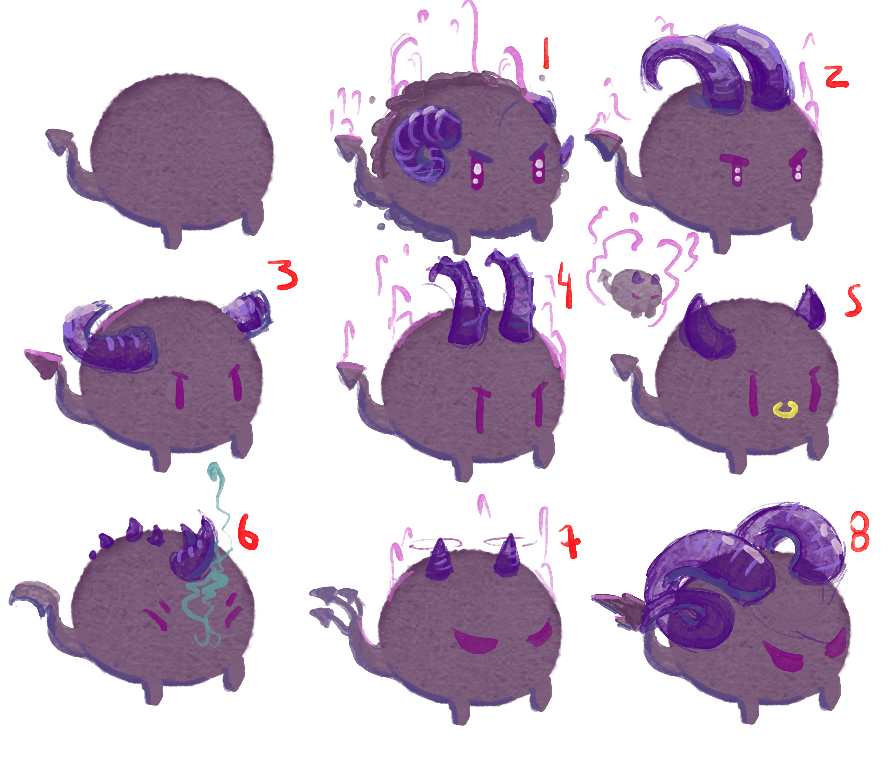 They are similar. Like mini spawns from the villain, little siblings.
So, we made the enemies resemble the main villain. They would have the player establishing a connection between them (all of them have horns, they have the same colors – they must all be from the same devil tribe) which would eventually lead to a few discoveries in the game.This decision was very fun to work with, but it gave us a handicap.
We didn't want to kill the enemies.
I mean, really.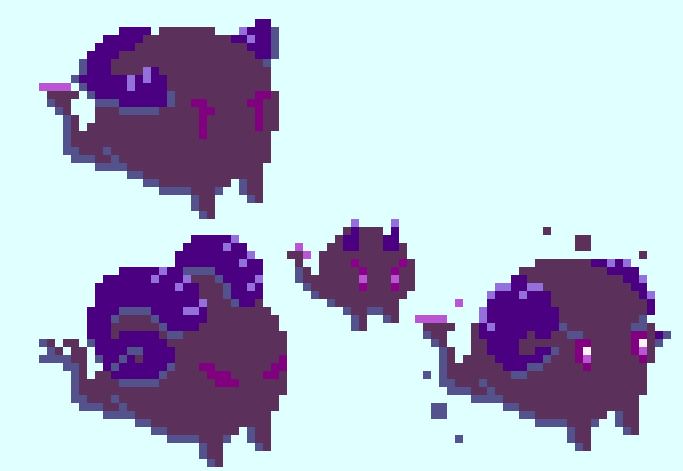 The imps were chubby and round, they behaved like a family. The killing feature was feeling like vacuuming a spider bro's nest: you know it's a spider, you know it may bite you and you don't know which spider it is so there's a chance it may kill you in the process, but you resist the urge of vacuuming its nest because you know that spider is your bro and it eats bugs and other insects that may/may not pose a threat to you or your pets.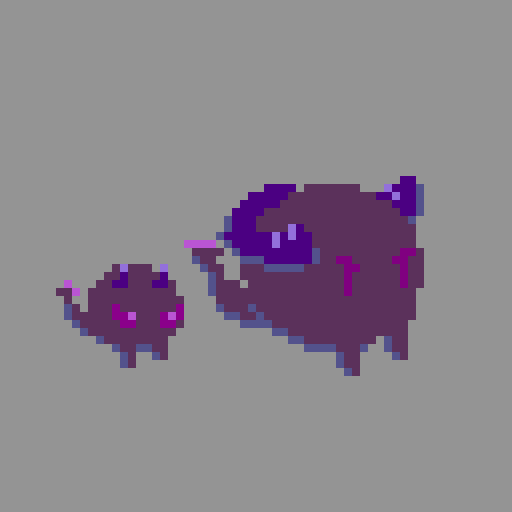 The choice was made, we wouldn't let the player kill the imps. Ghosty would restrain the imps with the power of the orbs. We still wanted, however, to give the player something to destroy, something to be killed, without remorse.
That's when I designed the masks: true soulless spawns from the unknown depths of the Ever-Floating Comet (I have to describe it this way, otherwise I'll be spoiling too much). They are truly heartless incarnations of darkness, that disappears when the mask is broken. These enemies will be destroyable, and no one has to feel bad about it.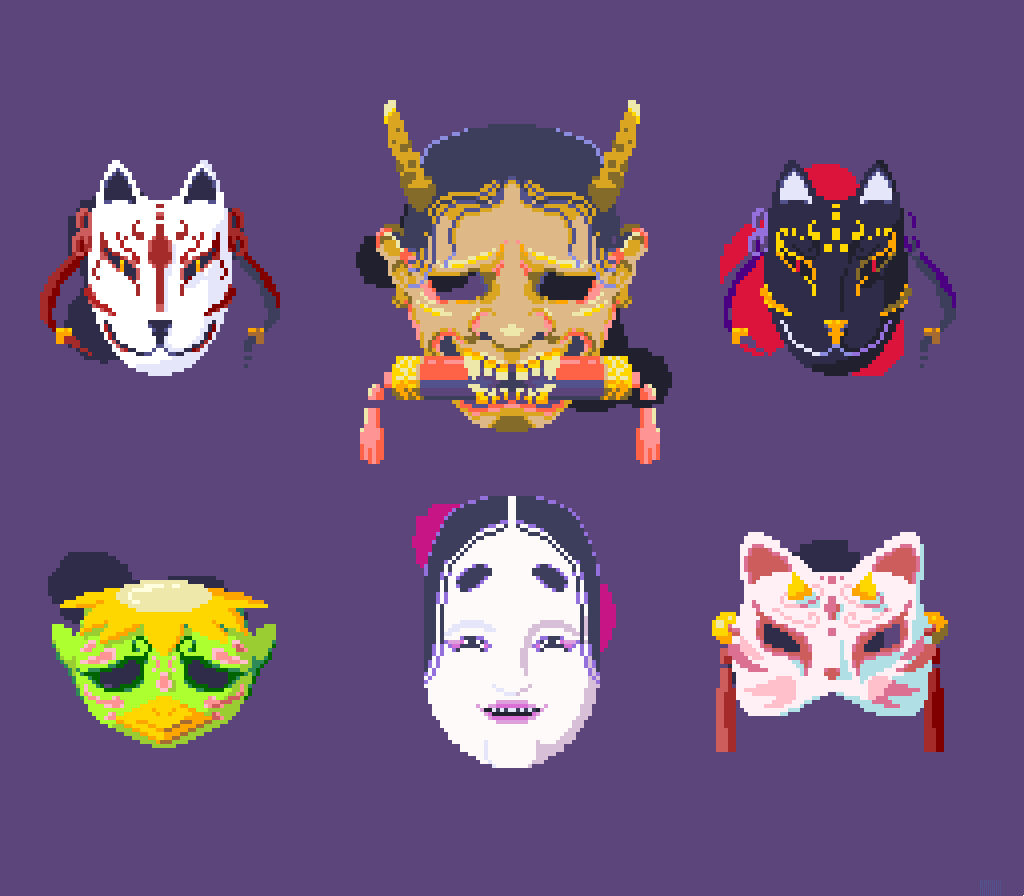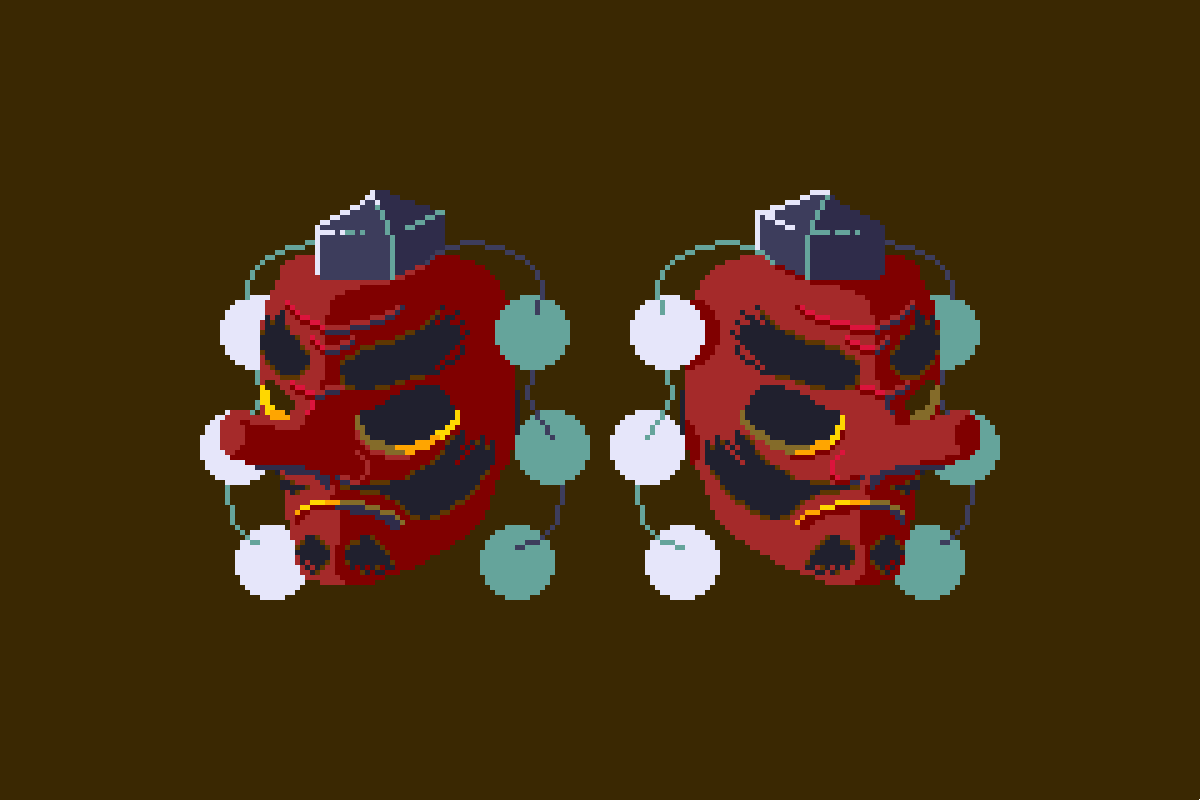 While 90% of the masks are done I still intend to revisit their design for consistency purposes.
The initial imp design has undergone a few changes. Having recently replayed Castlevania SOTN and Aria of Sorrow, I decided to keep the enemies colors as a connection to the main villain, but morphing them into other shapes and beings.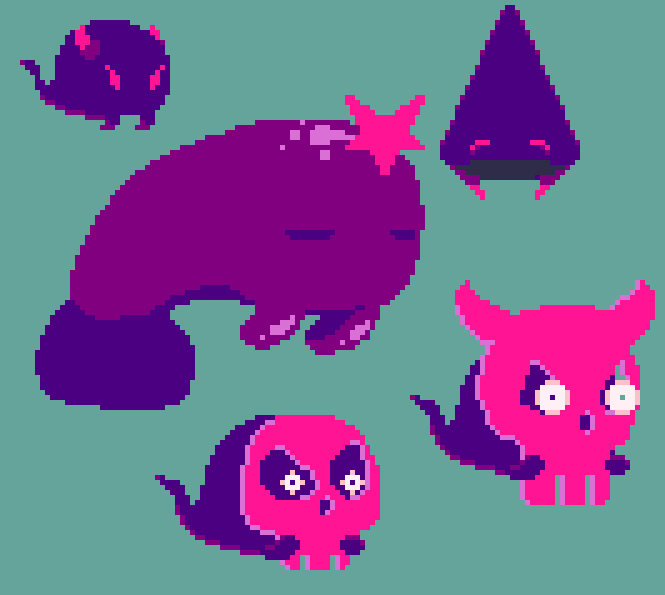 A few of those are going to be homage to enemies from games I like. The round and chubby ones are still going to be featured, and they have been through a color and shape redesign.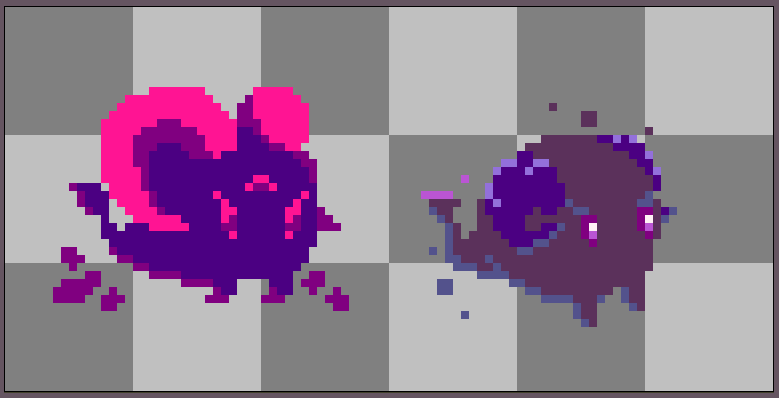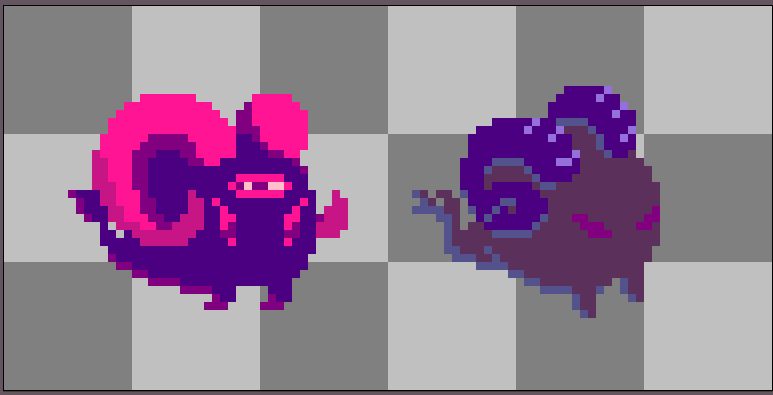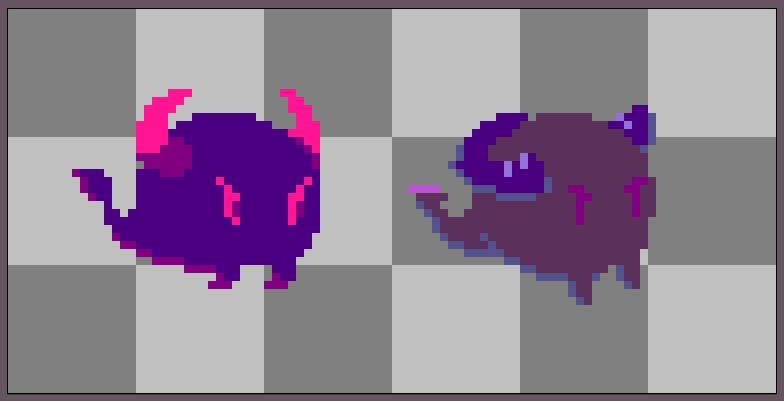 Mind you that they have cool names, such as Lesser Imp, Greater Imp and Mephistophimp.
If you haven't already, check out Aftertile's Teaser, featuring the band Soft Hugs:
Also, we've got cool MV featuring a short slice of a shrine maiden's daily life:
I've recently updated the rewards on our Patreon, and now every patron has access to previously +5USD exclusive content, which included timelapses and process gifs. Now all patrons have access to all content shared on our timeline. Also, if you are interested in the enemies and their design, I'll be posting brainstorm ideas of them and gif timelapses of animations very soon there.
The next devlog is going to be about the other ghosts. Thanks for reading!