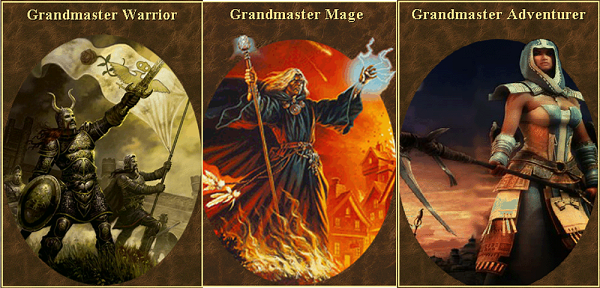 Advanced Classes Mod is a huge gameplay improving modification developed on the ERA platform and based on the Wake of Gods mod. You can also call it WoG2 if you want. ACM has been developed for nearly 5 years and is now one of the biggest modifications for Heroes of Might and Magic 3 available. Due to its success, it has been translated into 3 additional languages by the community. It is available in English, Russian, Korean and Chinese.
Advanced Classes continues where WoG stopped. We tried to improve nearly every aspect of the game and delivered a big and coherent modification, solving one of WoGs biggest weaknesses, which was the loose connection of different options and scripts that were developed by many people and not always worked together.

This mod offers:

- New Master and Grandmaster level for every Secondary Skill
- Greatly improve the usefulness of weaker skills
- 3 main Hero classes (Warrior, Mage and Adventurer)
- 3 completely new hybrid classes (Battlemage, Hunter and Druid)
- New unique abilities for every class at the highest level
- New and unique upgrades for all your Warmachines
- Reworked nearly all Hero specializations, including creature, spell and adventurer specialists
- Reworked Primary and Secondary skill point chance at level up for each class
- Completely reworked the Magic-System, now all spells scale with Spell Power and much more
- New Master and Grandmaster level for every combat spell, with new effects and powers
- Reworked Commander abilities, they are now much more combat active and actually fun to use
- Most artifacts are improved and are part of a set with interesting bonuses
- Added 3 new secret class sets
- New settings for the increased difficulty of Neutral Units and computer players (AI)
- Good compatibility with WoG options
- all WoG features can be disabled, leaving you only with improvements from this mod and no WoG stuff
and more...

This mod has been playtested by hundreds of people and runs very stable, there are no known crashes caused by this modification, it will rather improve your game stability because a lot of the code has been rewritten and works more stable now than the old WoG 3.58.
The newest version available always be found in my Dropbox under Advanced Classes Mod.
Dropbox and here on ModDB.
For troubleshooting and discussion, you can join our H3 Modding Discord Server It has >250 people
Discord Server Support
Link to Heroes Community.
Heroescommunity.com

Link: Step by Step Installation Tutorial for ERA and ACM