Steam Workshop, contests, and Kickstarter. Lots of exciting things happening as AArcade approaches its end of December release date.

First of all, I want to let everybody know that now is the time to show your support for AArcade as an all-new (and much smaller) Kickstarter is about to launch.
Since publishing is too far out of the budget, this Kickstarter is all about extending the work that I'm doing on AArcade right now so I can continue implementing these awesome feature requests coming from the community.
It's not live yet, but please take a look at the Kickstarter preview and let me know what you think. It will be launching very soon and your feedback is valuable.

It's finally here. AArcade users can now share absolutely anything in their arcades simply by right-clicking on it and choosing Publish.
Once you've shared your media object to the Workshop, your friends can literally have it installed and spawned in their own personal 3D destktops within seconds.

So, what exactly IS shared when you share a media item, such as a movie, to the AArcade Workshop?
Well, remember that each shortcut in AArcade has a 3D model with custom texture images on it. These game assets are the first thing to get packed into your Workshop release.
After the shortcut's visual representation is packed, the ONLY thing left is to pack the shortcut info itself. Just like a Windows shortcut, an AArcade shortcut doesn't contain any files itself, but only links to the location of the file it wants to open.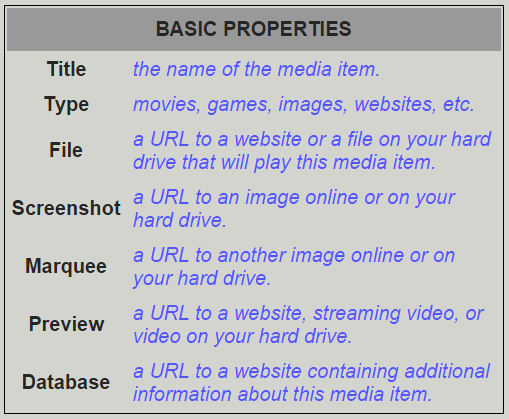 For privacy reasons, local file locations are muted when you share your shortcut to the Workshop.AArcade shares the media item ITSELF, not your copy of it. Then your friends can configure AArcade to search their own favorite sites and stores to download their own copy.

AArcade has a map editor and also allows you to create other types of non-shortcut addons, such as JavaScripts that let you spawn elements from your own favorite websites. Soon the Workshop will support these asset types as well.

I have created a sub-forum on the Steam Community that lists all of the current events & contests that are taking place. We have a few events lined up for November.
Weekly 24-Hour Wednesday Stream w/ Q&A Live on Twitch
I'll be hosting my weekly Wednesday live stream as usual. I don't do any work on Wednesdays, just answer questions and hang out with the AArcade community. Stop in and ask me what's up with AArcade. The live stream has its own set of mini-events throughout the day, including code give-aways that unlock in-game content!
(www.twitch.tv/AnarchyArcade)
Celebrity Workshop Contest
Want to unlock an in-game 6-pack of beer and a triple screen desktop monitor cabinet? Then this contest is for you. Simply build an awesome content pack themed around your favorite celebrity and publish it to the Workshop. The pack with the most thumbs-up on December 1st wins the prize! Full details coming soon on the Steam Community.
Until next time, GAME ON!