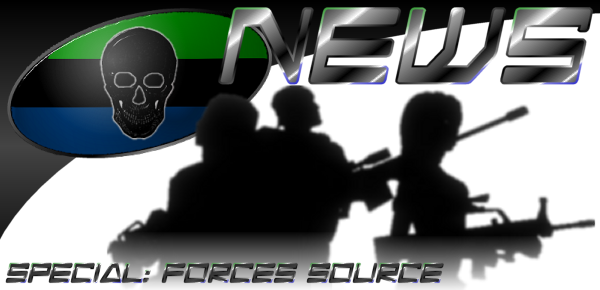 We have a small news update today. First up, we have some map WIP media for your viewing pleasure.

Bridge WIP video by shadowcast007
We would also like to point out that the decision was indeed made to switch this mod over to the Orange Box. And we are happy to announce that Legend, while working on some of the coding for this mod, has not only worked out basic team play now, but has also managed to code a third team. It's still far from finished, but it's a step in the right direction.
Additional help in coding and model work would be greatly appreciated. Visit the "Want to join?" page for instructions on joining the team.
And finally, we have the results from the latest poll. The name chosen for our "protagonist" team is... Tactical and Strategic Intervention (TSI) with 37% of the votes.
Here are the full results...
Special Operations Tactical Unit (SOTU) (21%, 4 Votes)
Night Hawks (26%, 5 Votes)
Protect and Serve Unit (PSU) (5%, 1 Votes)
Advanced Force Command (AFC) (11%, 2 Votes)
Tactical and Strategic Intervention (TSI) (37%, 7 Votes)
Total Voters: 19
Watch for a new "Antagonist" team name poll starting on July 1st and help us choose the villain's team name.