A new HUD...
Many great megawads come complete with a custom status bar, be it a simple sprite replacement or a full-blown overhaul. For Elementalism, we wanted to create a HUD that was modern and in-keeping with the theme of the mapset, but still provided all the information you'd expect from playing Doom in a quick and easy-to-read format.
Conceptualized by the whole team, designed by @Clay and programmed by @Remmirath, we're excited to present our new HUD!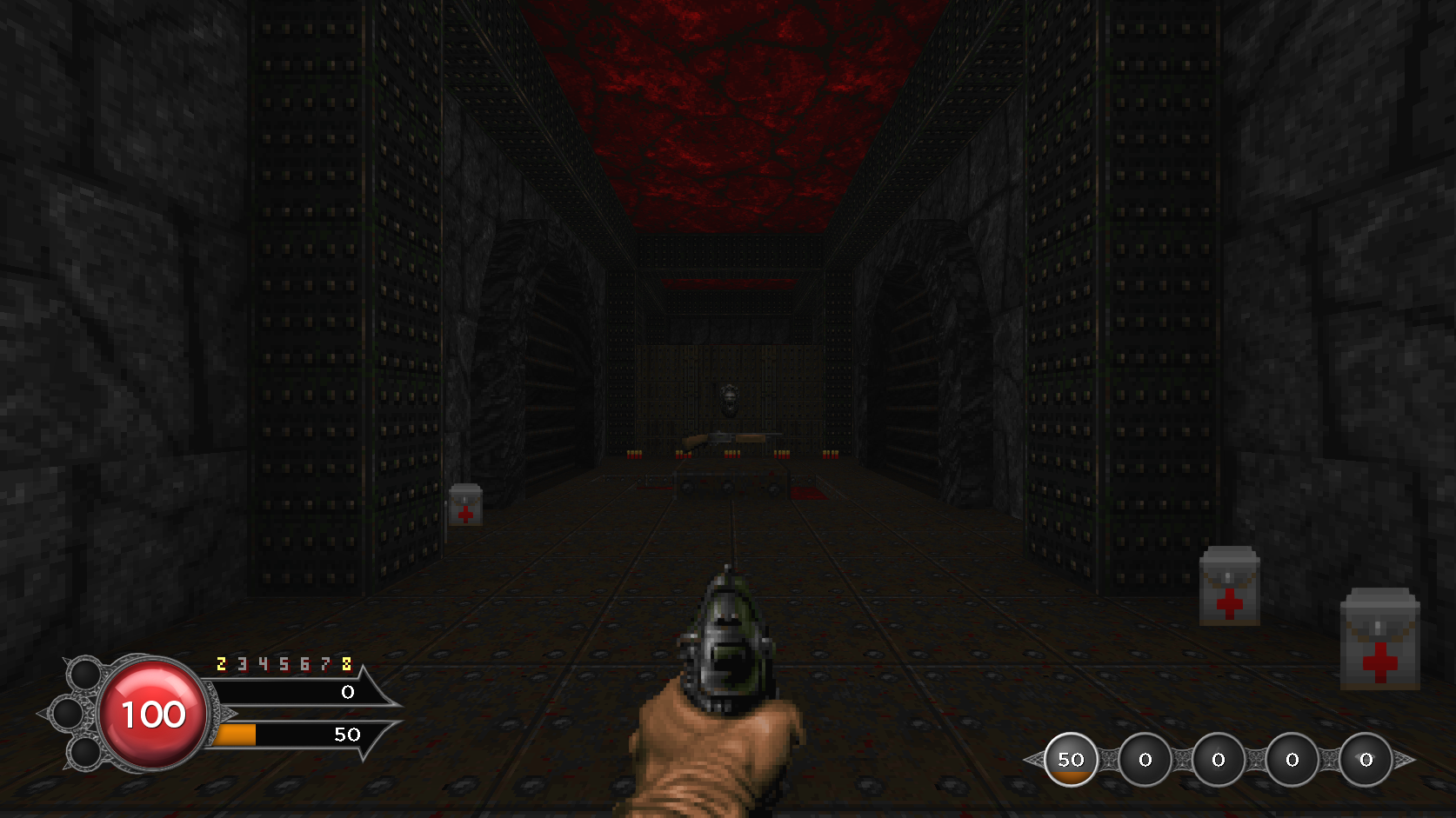 Featuring all the information you'd expect to see in a Doom map, but with added swishy graphics! While we've ultimately kept the functionality the same as the normal HUD, we have slipped in a few new features:
"Overcharged" bars to show when health and armour have passed 100%
Blue or Green colored armour bar to easily see which type you currently have equipped
Icons for having skull keys, key cards, or both.
Interpolated numbers on health and armor for extra swishiness
Space for our new ultra-weapon, the Elemental Wand, and its ammo
Can be scaled in-game to fit any resolution from 640x480 up to 4K and beyond
Actually uses fewer resources per tic than the standard Doom status bar. Every little helps!

In practice, it looks pretty nice I think.
(Note: we're thinking of updating the retro weapon numbers to match the font on the rest of the Hud)
However, if all of this doesn't float your boat and you're just thinking "I prefer the original", well, we got you covered too!
Presenting the original Status Bar, now with room for our one new weapon!

You'll be able to flip between both the new HUD options with just a press of a + or - button.


...and a new HUB.
Also like many megawads, Elementalism is episode based. However, I wanted to go one better than most other wads. Usually, once you start an episode you're locked in until you either finish it, or quit and start a new one. But not so in Elementalism: you'll have the option of jumping to a different episode at any time without having to re-do any completed maps!
In order to easily facilitate such a system, we needed a Hub. Introducing the Temple of the Elements: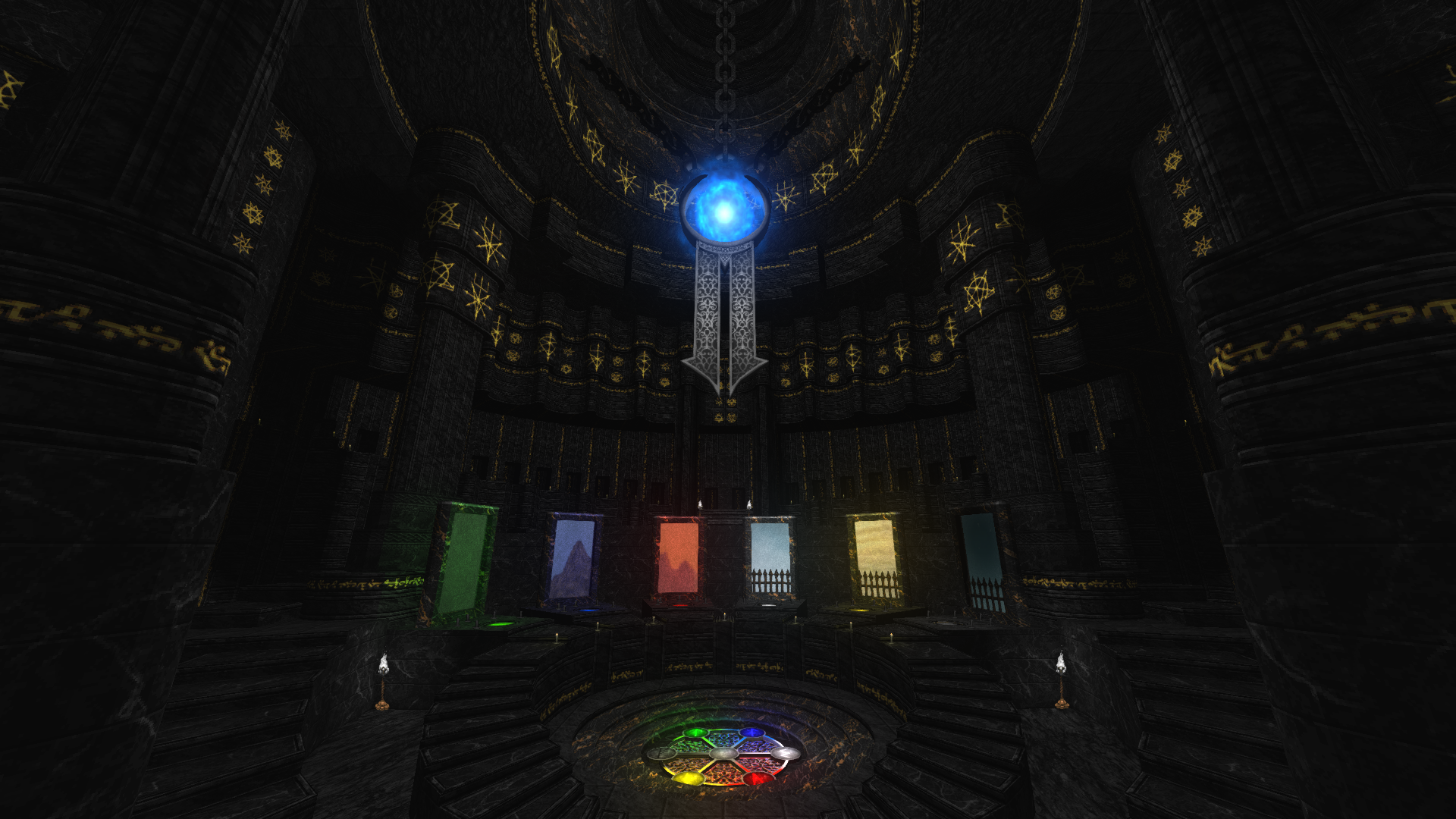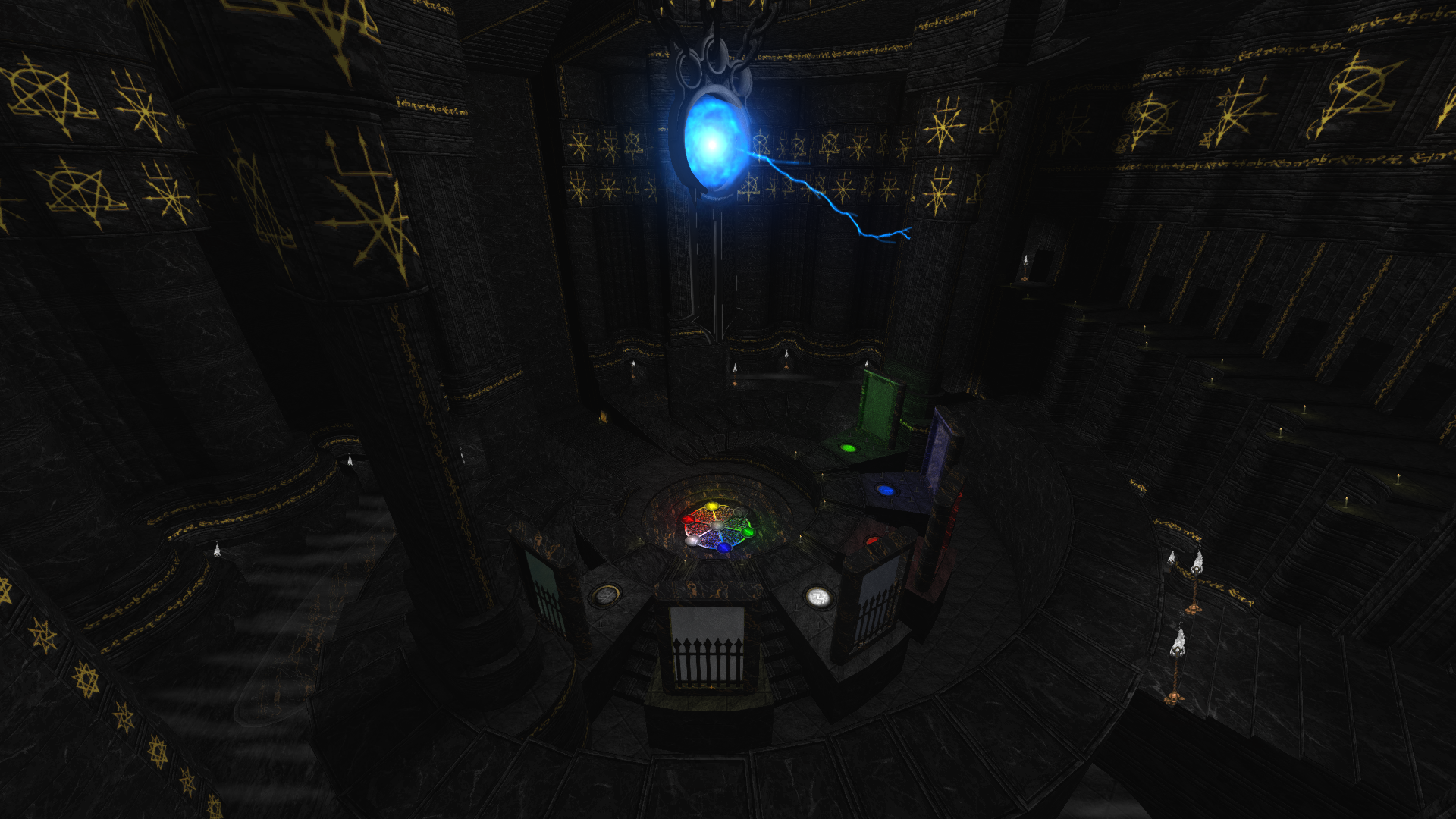 This will be your base of operations during the campaign, with each of the portals leading to an episode. Once you complete a map, the portal will update to the start of the next map. This means that you don't have to do an entire episode in one go: if you want to hop to a different one half way through, you can at your complete leisure.
A boss map proving too hard? Bounce over to a different episode and come back to it. Want to do all the Map 1s before going any further? Go right ahead. Returning to the Hub is easy and can be done at any time using an option on the Main Menu, and automatic pistol starts for all maps ensures no chance to imbalance any of the levels.
What's more, the Hub will slowly unlock lore and secrets as you progress through the mapset. Be sure to check back once in a while to see what might have changed! Because there may be more going on in this level than initially meets the eye...
And finally, screenshots!
It wouldn't be an Elementalism update without some screenshots, so here's a few from the now-complete second Earth level, Beneath the Thicket.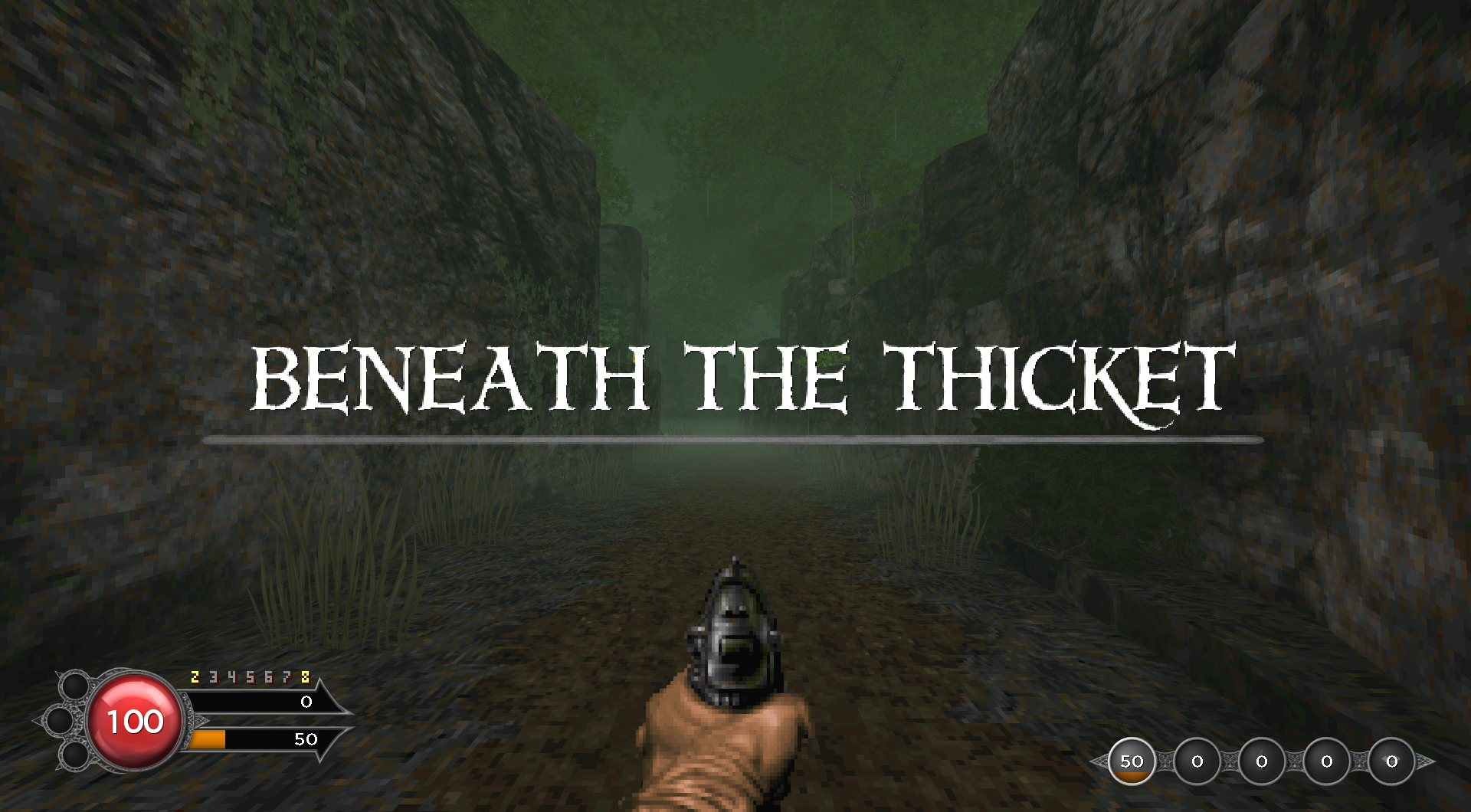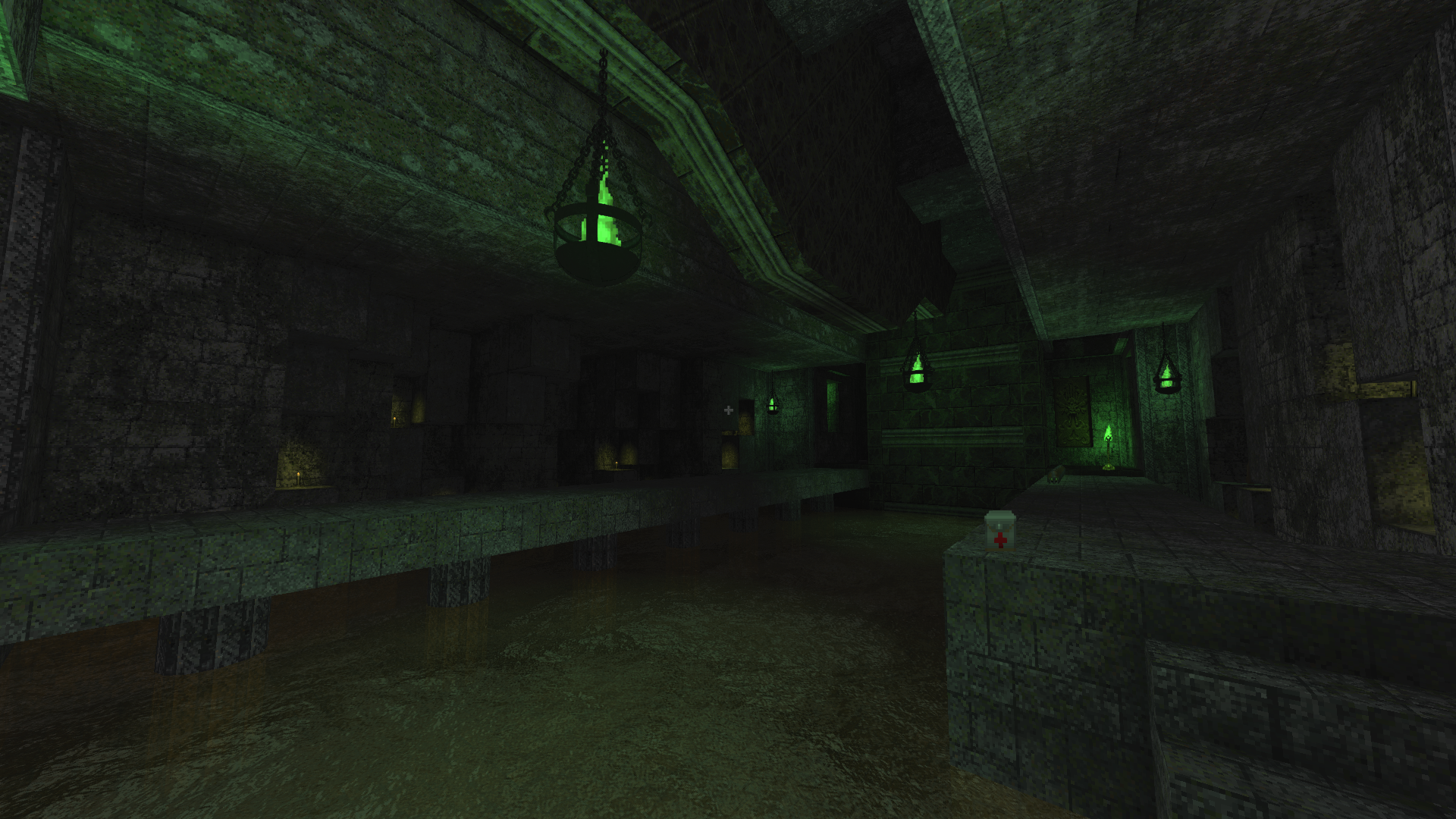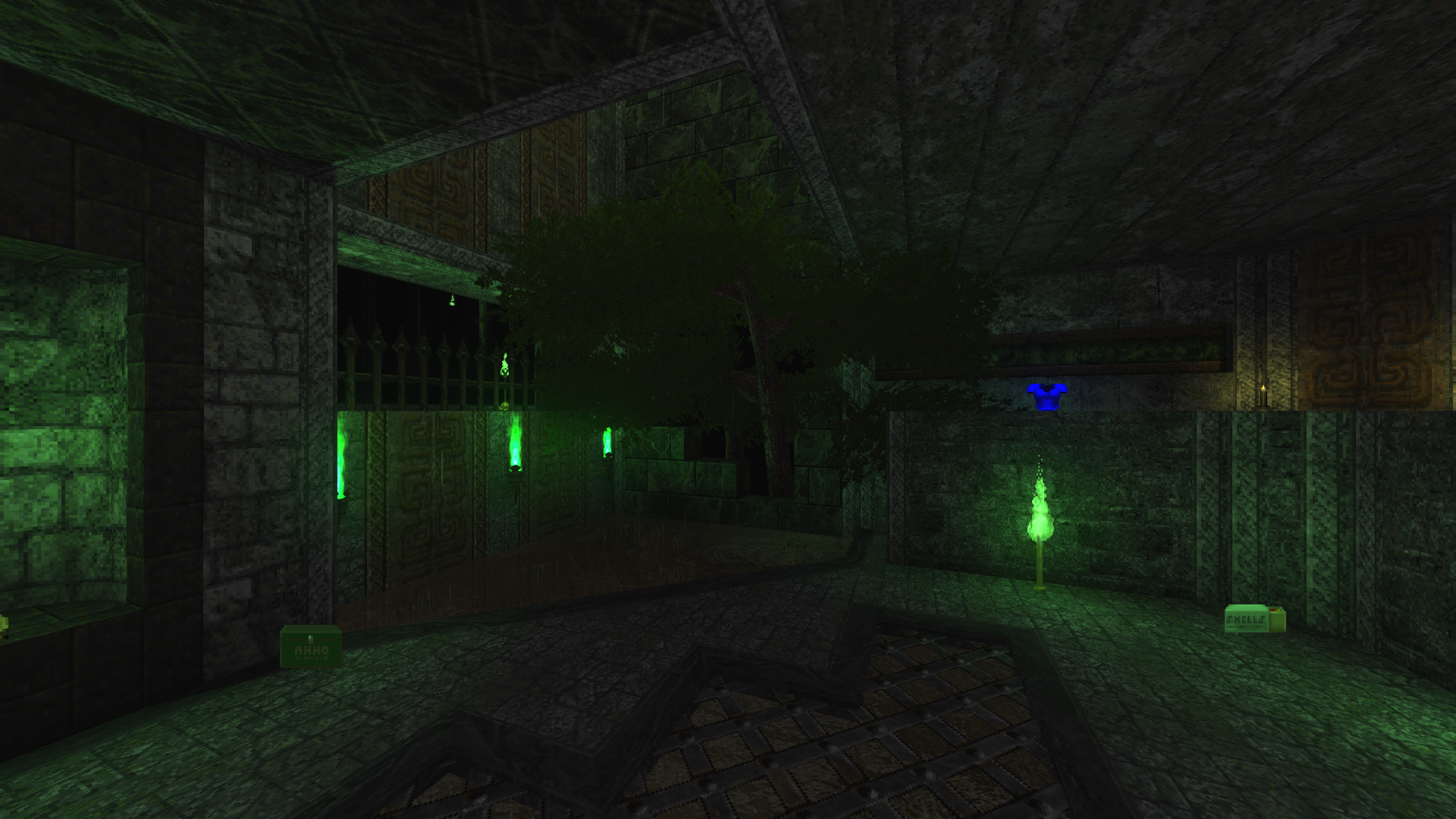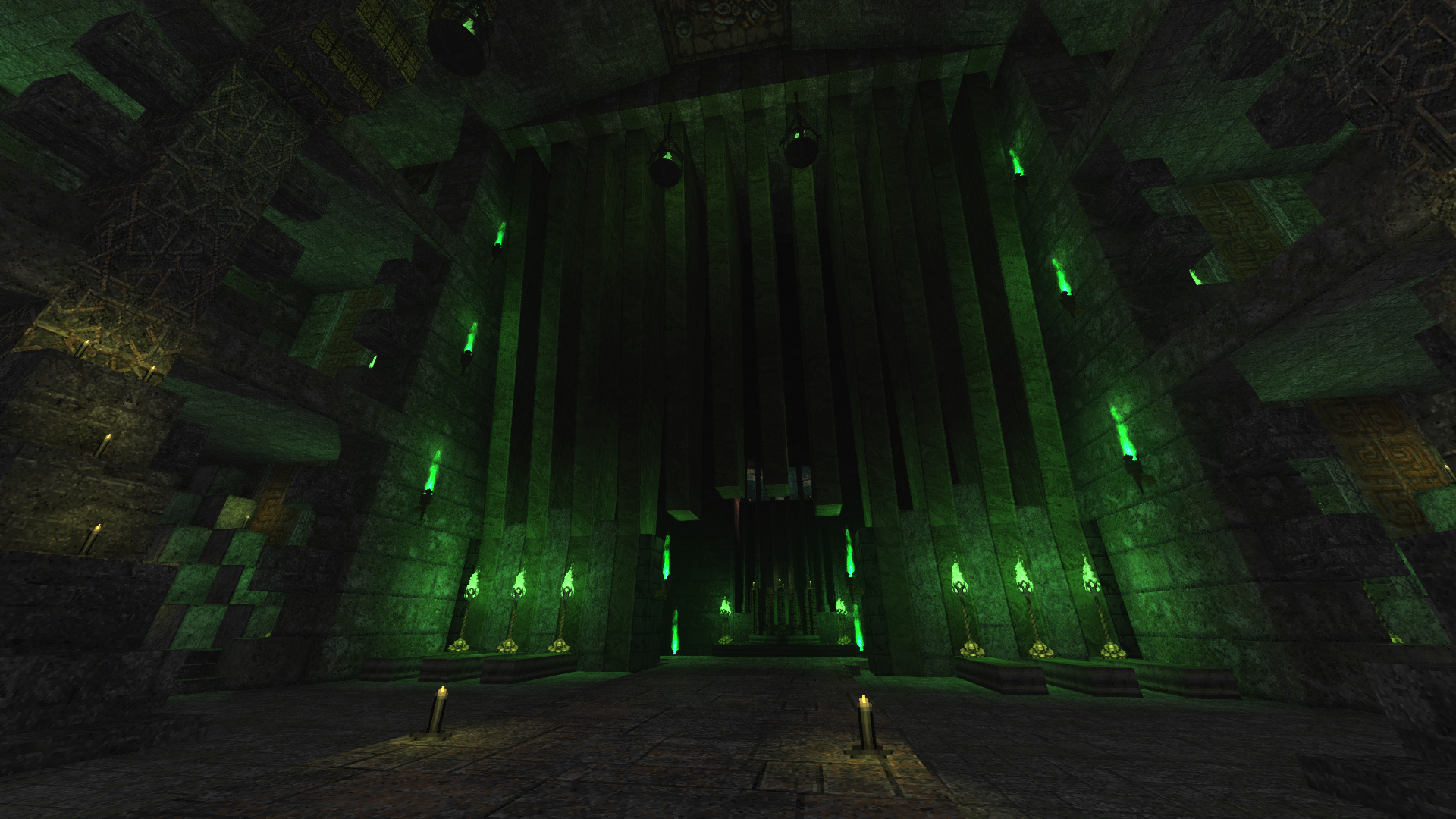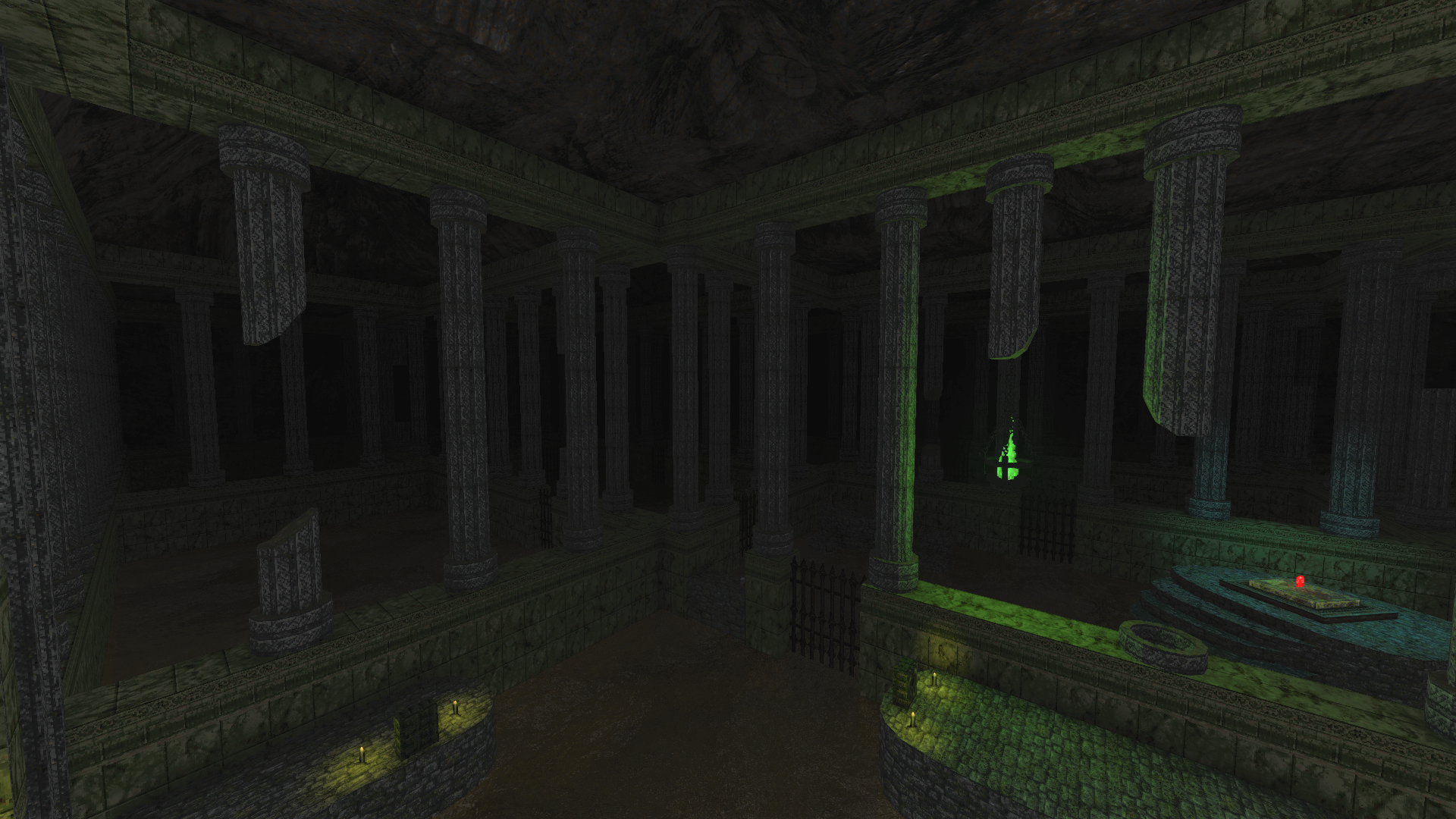 And a few from the second Fire map, F2, which has become a collaboration between Clay and Dragonfly: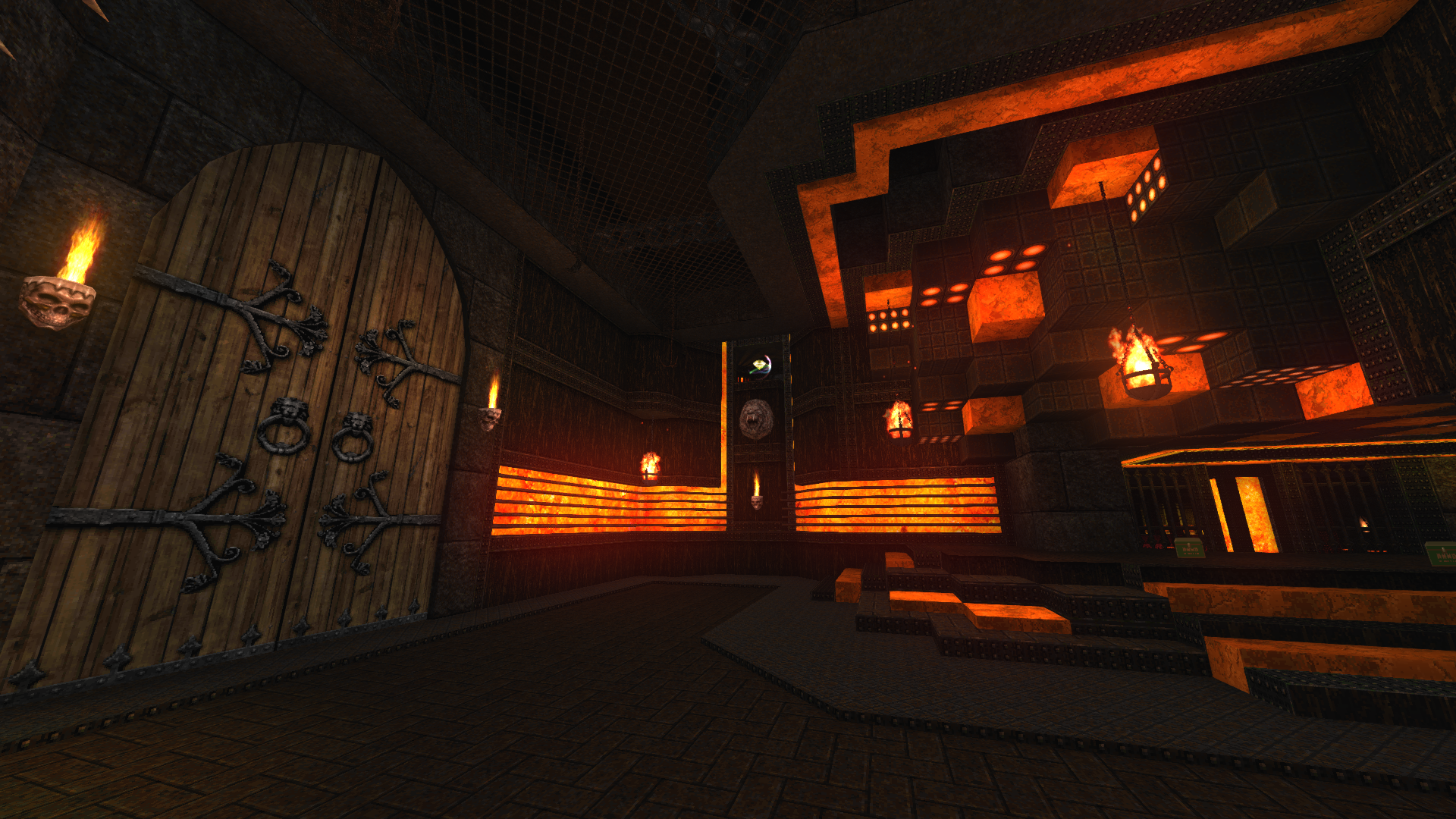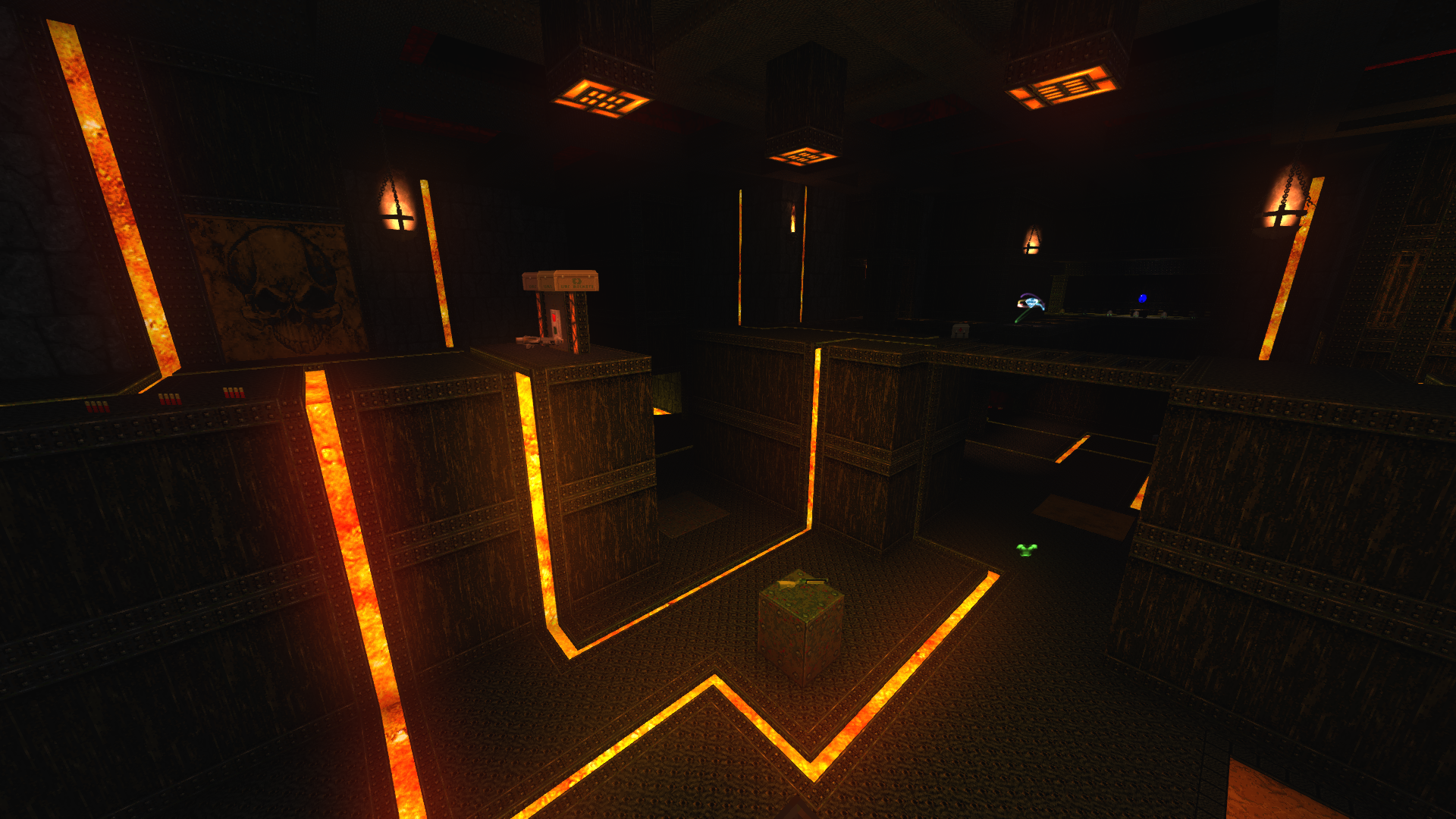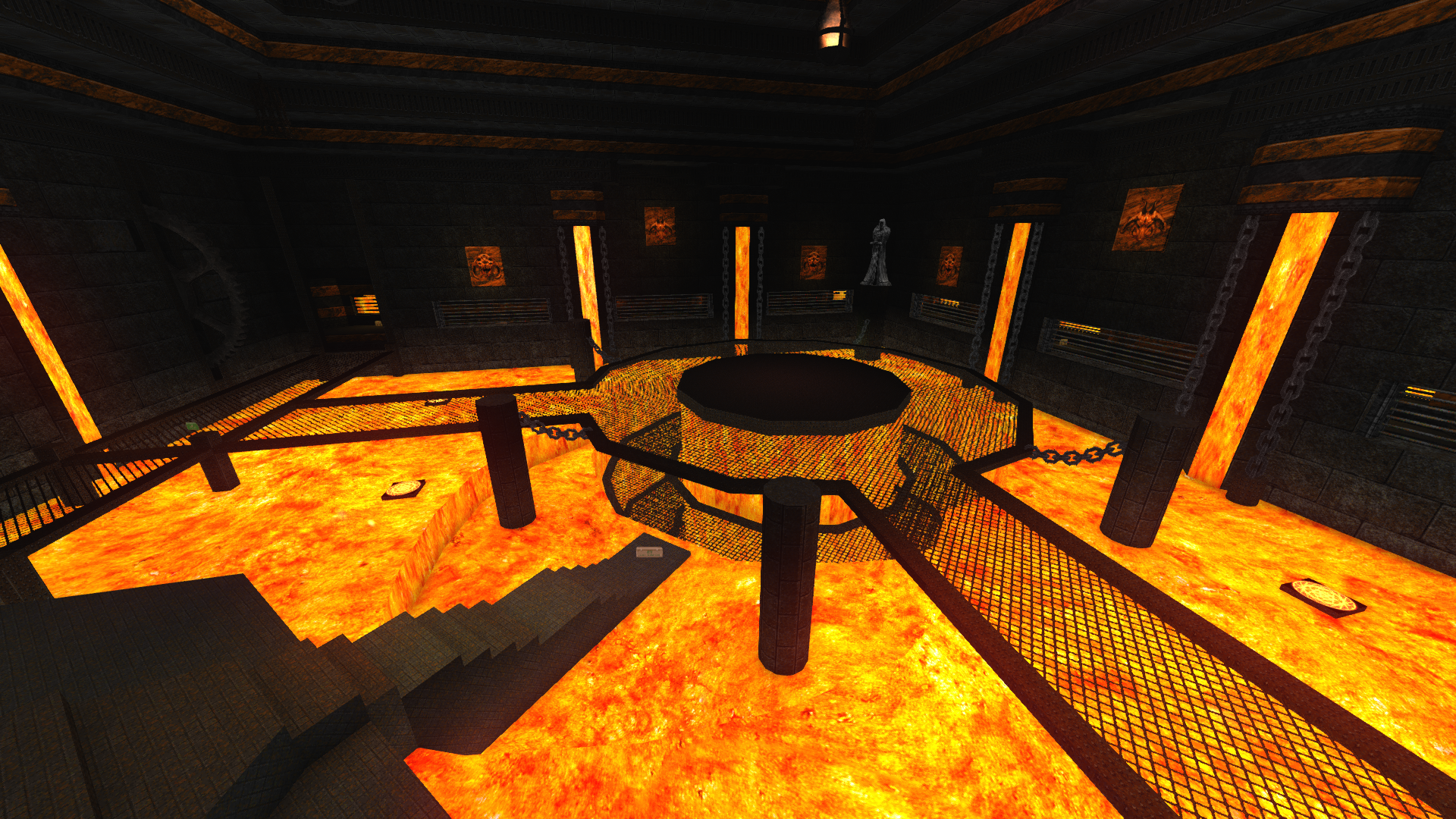 Up next I'll be tackling the Water boss, and I have a fiendish idea brewing for this unpleasant character. I hope no-one suffers from scolopendrphobia!


As always, everything here is WIP and is subject to change.