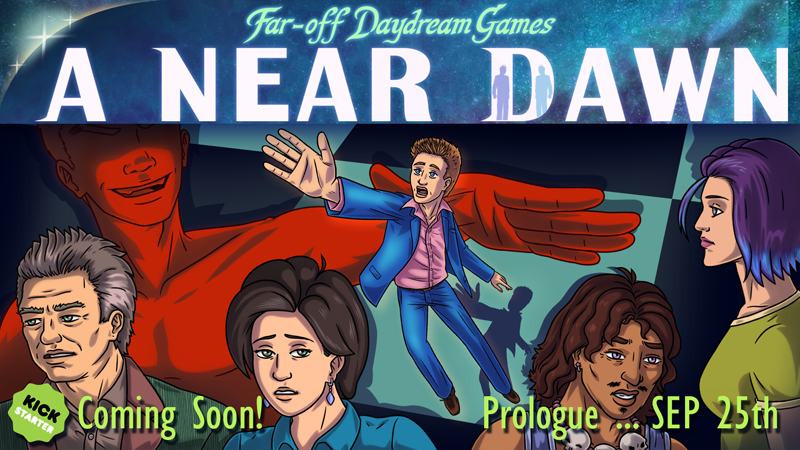 The following things are done for the PROLOGUE (which will be our free-to-play Demo):
Writing - 100%!
Character Art - 100%!
CG Art - 100%!
BG Art - 100%!
Animation - 95%
Music - 100%!
Voice Acting - 75%
User Interface - 85%
Programming - 95%
This all can really only mean one thing - WE ARE SUPER CLOSE TO RELEASING A NEAR DAWN ~ PROLOGUE! At this time, we are tentatively setting the Demo release date to 11:00 AM on MONDAY, SEPTEMBER 25th, 2017, but we hope to have it ready even sooner!
We hope to run a KickStarter Campaign shortly thereafter, so please follow us and sign up for updates to stay informed about our project, and look forward to it real soon!