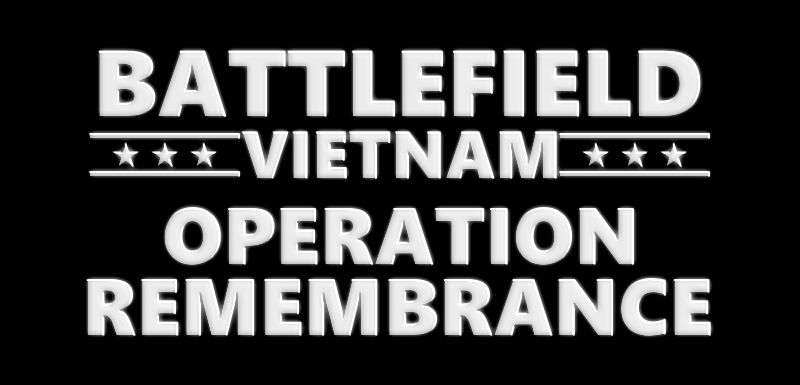 I'm sorry to say I have some bad news for everyone. First off, let me say that no, I'm not about to announce that Operation Remembrance is dead, or I'm stopping development. Far from it. But its release isn't going to play out like any of us expected in the beginning. Things are going to be different from here on out. I've mentioned a few things that have been going on in my personal life, but let me lay it all out:
Less than a month ago, my apartment was flooded when Hurricane Ida came up the East Coast of the US. My wife and I are living with my parents and all of our stuff (what we didn't lose) is scattered between the apartment and their house. Even as recently as this past weekend, we had to spend several hours a day moving stuff around the apartment so the repairs can be made just to make it livable again.
I went from being unemployed for three months (which is how I was able to make so much progress so quickly on the mod) to working a ten-hour-shift, four-day workweek. I get up at 5 in the morning and by the time I get home, shower, and eat dinner, it's 5 in the evening and I go to bed no later than 10. Most of the time during the week, I have no energy to work on anything.
The weekends, which are nominally supposed to be free for me, have been spent dealing with the damage to my truck from the flood and some other components that decided to fail at the same time, as well as my wife's car getting totalled and running around trying to help her buy a new one.
So that's where I'm at. I'm not trying to provide excuses for anything or ask for pity, because most of this is beyond my control anyway, and also mostly temporary, apart from the work hours. I just want people to understand what's going on so they know why I'm making the changes that I am.
And what it's come down to at this point is: I've barely had any time to properly work on Operation Remembrance in the past month. And when I try to force myself, I wind up not giving it my best. For me, that's unacceptable. I need time to get things back in order so I can focus on making the mod the best I possibly can. I'm not going to be satisfied releasing something that's not my best work. It's partly my own ethics and also the fact that I feel the people who have been following this mod for a seventeen year-old game deserve the best.
And with that, I've decided to delay Operation Remembrance's release until January of 2022. There's a little more to that decision than just what's going on in my personal life. I got an unpleasant shock today, by something that I'm sure most if not all of you are well-aware of but something that is completely new to me: Battlefield 2042 is scheduled for release this November. I know a lot of people have been excited for the release of 2042 and have been closely following it, but not me. I'm already dedicated to the older Battlefield games and the newer ones just aren't the same for me. Somewhere in the slick graphics and modern game engines, the new Battlefield games lost the slightly clunky charm that makes me love the old ones, so I've been completely oblivious to what's been going on with 2042. I genuinely thought it wouldn't be coming out until sometime next year.
The reason why this news has made me decided to delay the release of Operation Remembrance is quite simple: I don't want my work competing with or being overshadowed by an official game. I don't know if anyone reading this was around back then, but I know from quick research that's what happened to the old Point of Existence mod for Battlefield Vietnam. It was extremely popular until Battlefield 2 came out, and then the fanbase all but disappeared and the developers abandoned the mod half-finished. By the time the newness of Battlefield 2 had worn off, the damage was done and it was too late for PoE. I've been working on Operation Remembrance for nine years and I don't want the same thing to happen to it. Releasing it at or around the same time as an official, much-more anticipated game would virtually be suicide for the mod. Hopefully by delaying it a few months, some of the newness of 2042 will wear off and players will be looking for a new experience of some kind until the next Battlefield comes out.
I also don't want people to feel like they should have to devote time to my mod instead of 2042. That's another reason why I'm delaying Operation Remembrance yet again. So for those of you who have really been looking forward to 2042, go play it when it comes out. Enjoy it, and take your time with the game. Get the full experience. Operation Remembrance will still be here waiting when you come back.
And don't worry. Development for Operation Remembrance will still be continuing in the background. If anything, I think pushing back the release date will help me. It was easy to work on the mod when there was no release date, and even when there was one but it felt so far away. Now that the intended date is approaching, I've been feeling pressure to give my best effort to something I barely have time to touch. I think pushing it back will take off some of that pressure and free me up to do the best I can with it.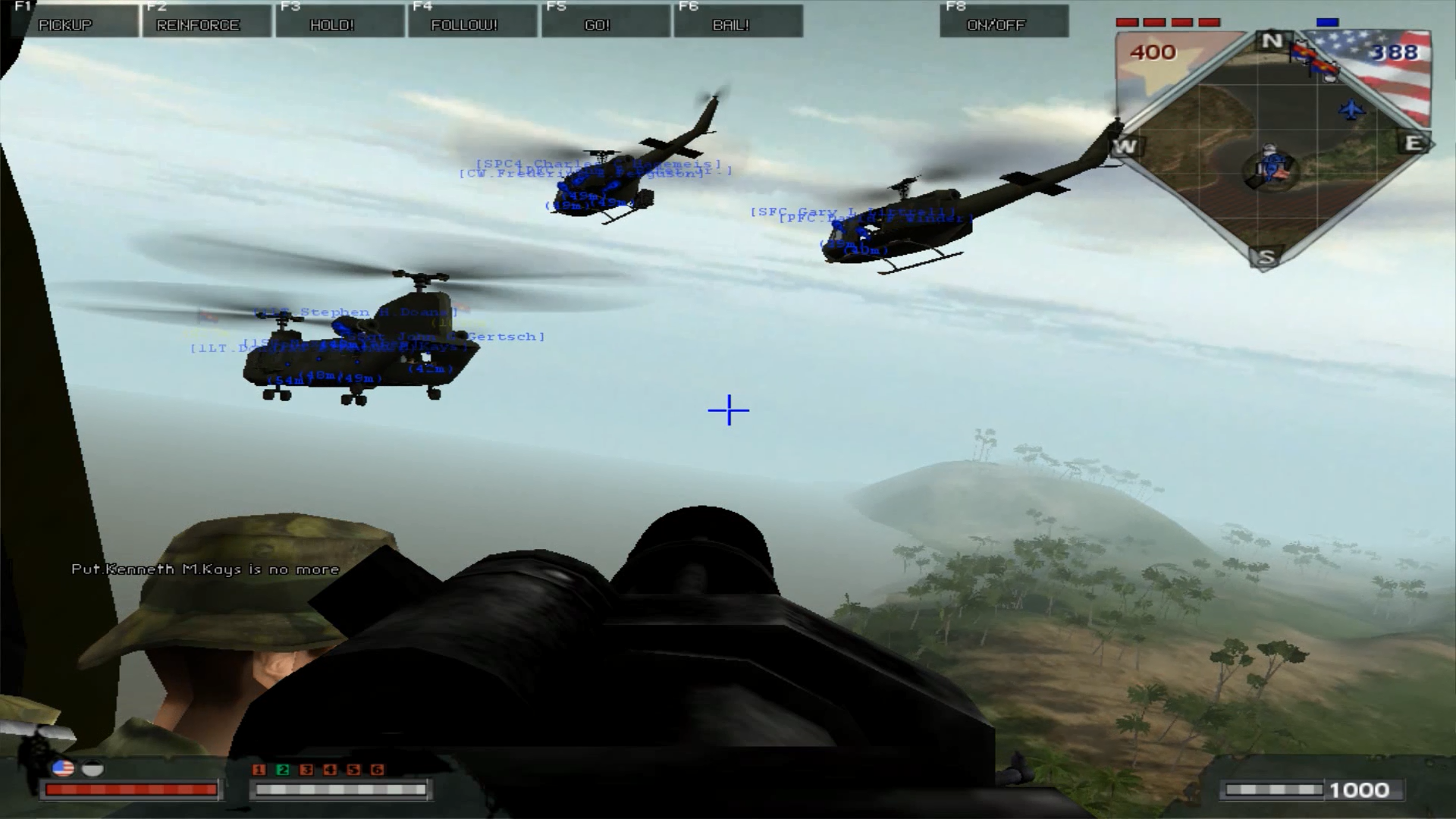 I'm also going to be changing some plans for how future elements are added into the game. I'm not canceling any plans for content that was supposed to be added in patches and updates, but I am going to change the order that some of the content comes out in. Some stuff will be coming out earlier than planned, largely because developing the maps has been the hardest part. Once I'm done that, adding other features is easy, and I should have some extra time to add more features. I'm not going to say what, partly because I've only had about three hours to think about this and I haven't even fully decided for myself, although I do have ideas.
Along the same line, I've also made another hard decision: there will be no more weekly updates. Again, this is for several reasons. The first is something that I realized today when I got home from work. I sat down on the edge of the bed, hadn't even showered yet, and asked myself, "What am I going to say in today's article, and what's the weekly feature highlight going to be?" Then it occured to me that in the past month, I've spent more time working on the weekly update articles than I have on the game itself. Time that could be spent working on the mod has been spent forcing out yet another article, and truthfully it's beginning to feel like the update portion of each week's article is turning into the same thing: "I've made minimal progress the last week, but am still hoping things will turn around." It's a waste of my time writing these articles, and it's a waste of your time reading them when they mostly just say the same thing as the last one anyway.
I've also decided that regardless of whatever "extra" content does end up getting put into Operation Remembrance for the first release version, I want to surprise everyone. If I keep doing these updates, I know I'd get really excited about whatever new material I added in the last week and want to tell everyone about it. But then there would be no surprises. I'm not going to go off the radar completely, however. You guys have all been great and you deserve better than that. Your support over the past few months has been incredible and I've loved interacting with each of you. Every day after work the first thing I do when I get home is check here and on YouTube to see if anyone else has commented, asked a question, or made a suggestion. Seeing people as excited for this as I am has been almost as much fun as actually making Operation Remembrance.
So my plan is this: I'm going to periodically publish update articles when there actually is something worth talking about and just to let people know that I'm still around. I'm also going to stay active here on ModDB, Twitter, and Facebook. Anyone who wants to send a private message to me is welcome to at any time. I'm most active on ModDB and Twitter, so I would recommend that anyone who wants to message me do so on on one of those two sites, but if you only have Facebook, you can still message me there. I might not see it right away, but I should within a few days of getting it.
And with that, I'll take my leave into the background now. Again, Operation Remembrance is NOT dead or being cancelled. I've spent too much time on it to see it fail so close to completion. Things are just going down a different road, and I'm sorry for that, but I think it's the best course of action to take. I'm still looking forward to seeing everyone on the battlefield when Operation Remembrance is released. Until then, I wish the best for all of you, and have fun with Battlefield 2042 when it comes out.
Denal Douglas, AKA "ARVNRanger"