Oct 19th 2009 Update
Today's update is mostly new textures. I replaced a few of the posters with new ones.
---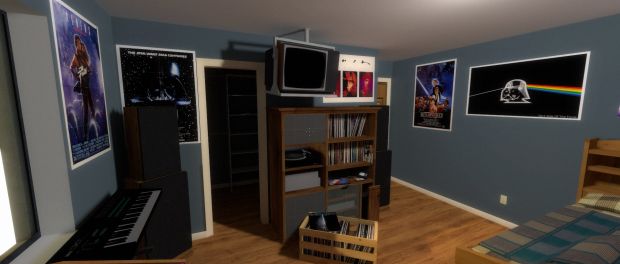 You get to see the new wood floors, and painted walls and trim. I may adjust it a little more, but this is about the right color scheme I want.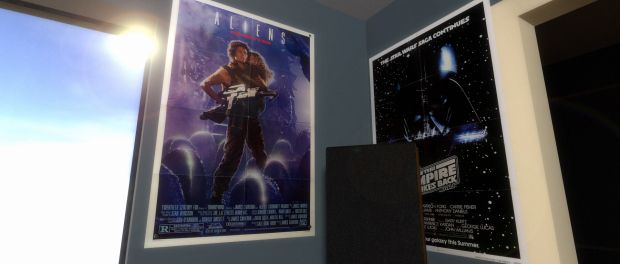 Ghostbusters was changed to Empire Strikes Back, and Aliens poster was added.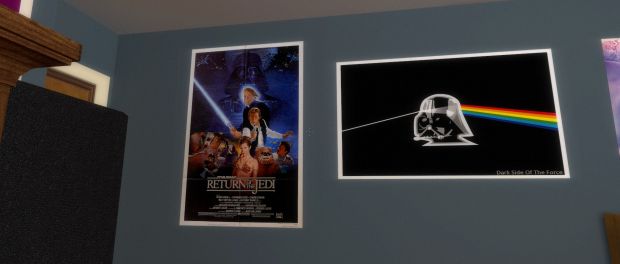 Terminator was changed to Return of the Jedi, Pink Floyd's Animals changed to Dark Side of the Force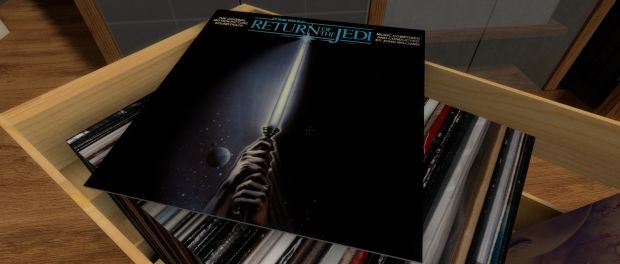 Added some more records, and a new LP cover graphic; Return of the Jedi (the score) on LP.
Yes a sudden burst of Star Wars shit, fuck yeah! It suits the 80s theme well.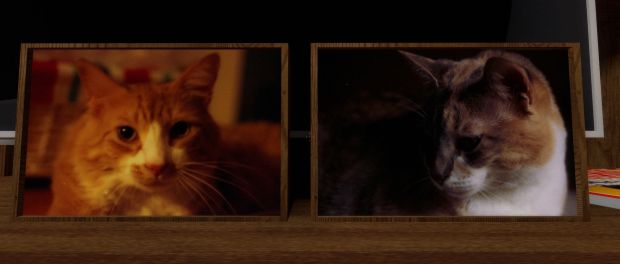 Lastly did a test with film pictures of my cats. I used an old 35 MM minolta to take pictures of two of my cats, scanned the film and compressed it to 1024x1024. Did a test ingame to see how it looks.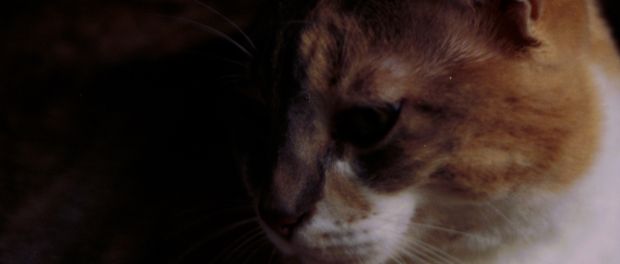 The upclose shot of one of the pictures is ingame, so it looks pretty good. Can see the film grain and dust in the picture, very authentic <3