Make a quick killing with the Ricochet
Wanna hit two robots with one stone? This card will have your ranged attacks rebound off your targeted enemy and attack other enemies nearby. And the cherry on top: it don't cost a thing!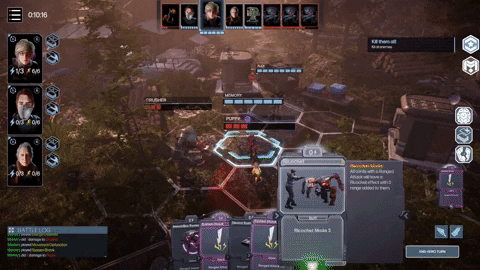 Turbo your jabs with the Enraged card
Hell hath no fury like a Hunter scorned - or enraged, in our case. This card will increase the damage dealt for EVERY melee attack card you play in the same turn. So, in the case of Turbo Jabs, each of the three jabs will get the boost, adding up to six damage points. So if you play your cards right, you can easily slay a weaker enemy before it has the time to counterattack!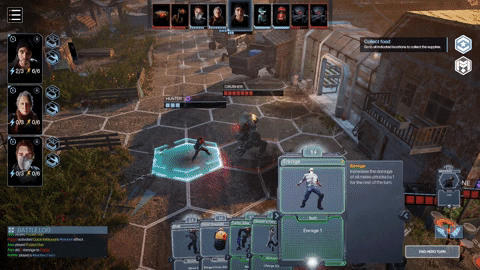 Extra tip: Out of energy? Try switching a card to a Punch card with the skill button (bottom right corner). It will deal 2 damage instead of the usual 1, not to mention that it's completely free.
Boost your bombs with a Hail Mary
This clever little combo can be a good choice if your Hunter is swimming in energy and is threatened by a bunch of Crushers, Puppers or Drones a tad too far away. With a Hail Mary, you can extend the range of explosives and surprise them with a bang.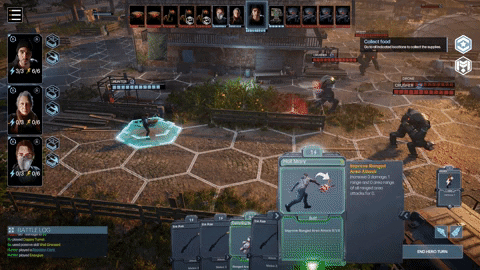 Try playing a Hail Mary…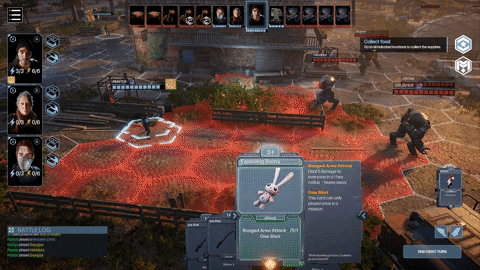 …then surprise your enemies with a bunny bomb!
Fire up your guns with a Marksman
Need an extra boost? Try playing Hunter's Marksman card to increase the damage you deal to those nasty bots with your ranged attacks.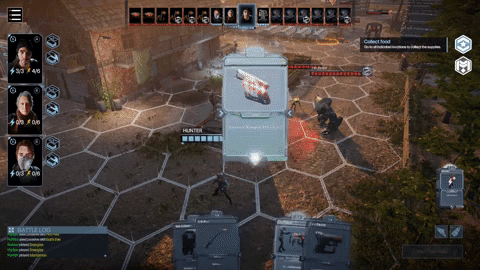 Strengthen your little helpers with the Enhance card
Our skillful inventor, Su has her own army of turrets, mines and time bombs. With Enhance, she can even give them an upgrade in their stats like the amount of damage they deal or the number of turns they are active for.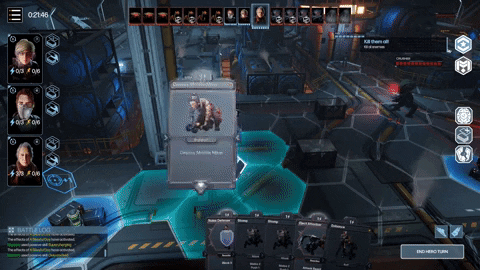 Play an Enhance card on a Mobile Mine…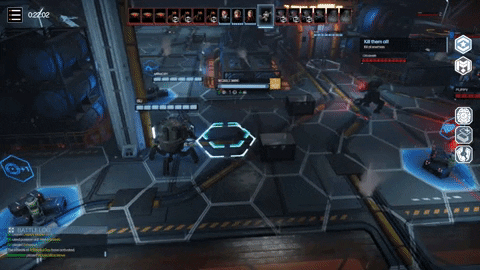 …and wait for the results!
Use your powers at Full Blast
The Full Blast card will boost all the sprays Alex can heal, erase debuff effects or give stamina with. Try playing it before using a Healing Spray – you'll be able to offer recovery to yourself and both allies at once. You will lose the healing card for the remainder of a mission, but usually you won't need it for a while, so good riddance!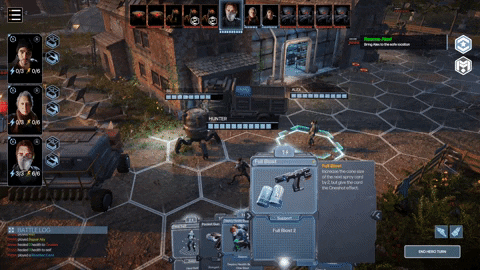 With the Full Blast you can heal two heroes and yourself – comes quite handy in a battle!
Did we miss any of your favourite cards? Let us know in the comments or join our Discord to share your opinion with our community!