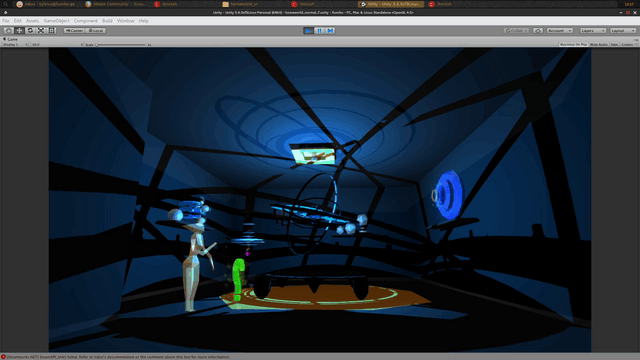 Hey! Another update to show you some things that'll be part of the game very soon. I'm trying my best to iron out all the little things that are left. Many things have changed and there is some new content in the game. A part of that content are the new homeworlds in Hyperion.
New Homeworlds in Hyperion
The new homeworlds in Hyperion are an addition to the existing 5 homeworlds. A homeworld is something the NPCs in Fumiko! are renting - They are acting kind of like a player home. The owners are able to buy virtual furniture and place it in their homeworld. The existing homeworlds are giving you an interesting optional experience that you shouldn't miss out during your time in Hyperion. To give Hyperion a more social aspect, there'll 6 new homeworlds representing casual social life to give Hyperion even more depth. With the new map you'll be able to find them all and get a good look on what the network has to offer.
I am really happy with how the homeworlds turned out to look like. They're great at expanding on the mood I wanted to set with the game. Since I'm going to place them at obvious locations where you can't miss them, everyone will be able to enjoy them.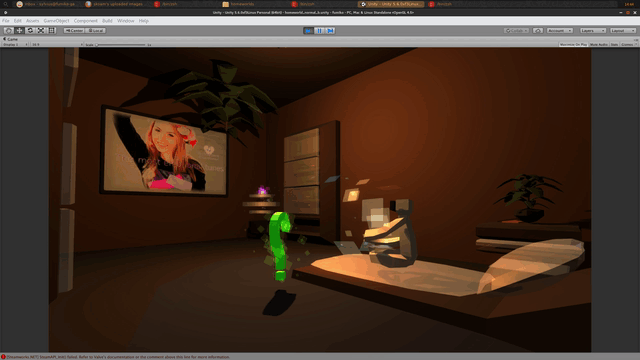 I paid attention to detail and added new animations for the NPCs. This one is playing games on his virtual virtual reality headset.
Some of the new homeworlds are also affected by the distortion that is caused in Hyperion during the story. So make sure to keep your eyes open for anomalies.
Thank you!
For following this game and your patience if you're waiting for the new update.
Best Regards,
Odrez