Checkpoints
Dev Diary 36
Hi!
Checkpoints are a live saver, wouldn't you agree?
If you activate a checkpoint and then die, you will be spawned again at the checkpoint. You won't lose any of your collected coins or collected Lahmu's heads.
Video of how the checkpoint works (with sound effects):
The small circle in the checkpoint is a life replenisher. All the checkpoints have life replenishers, but a life replenisher doesn't have to be inside a checkpoint. This is how a life replenisher looks without the checkpoint: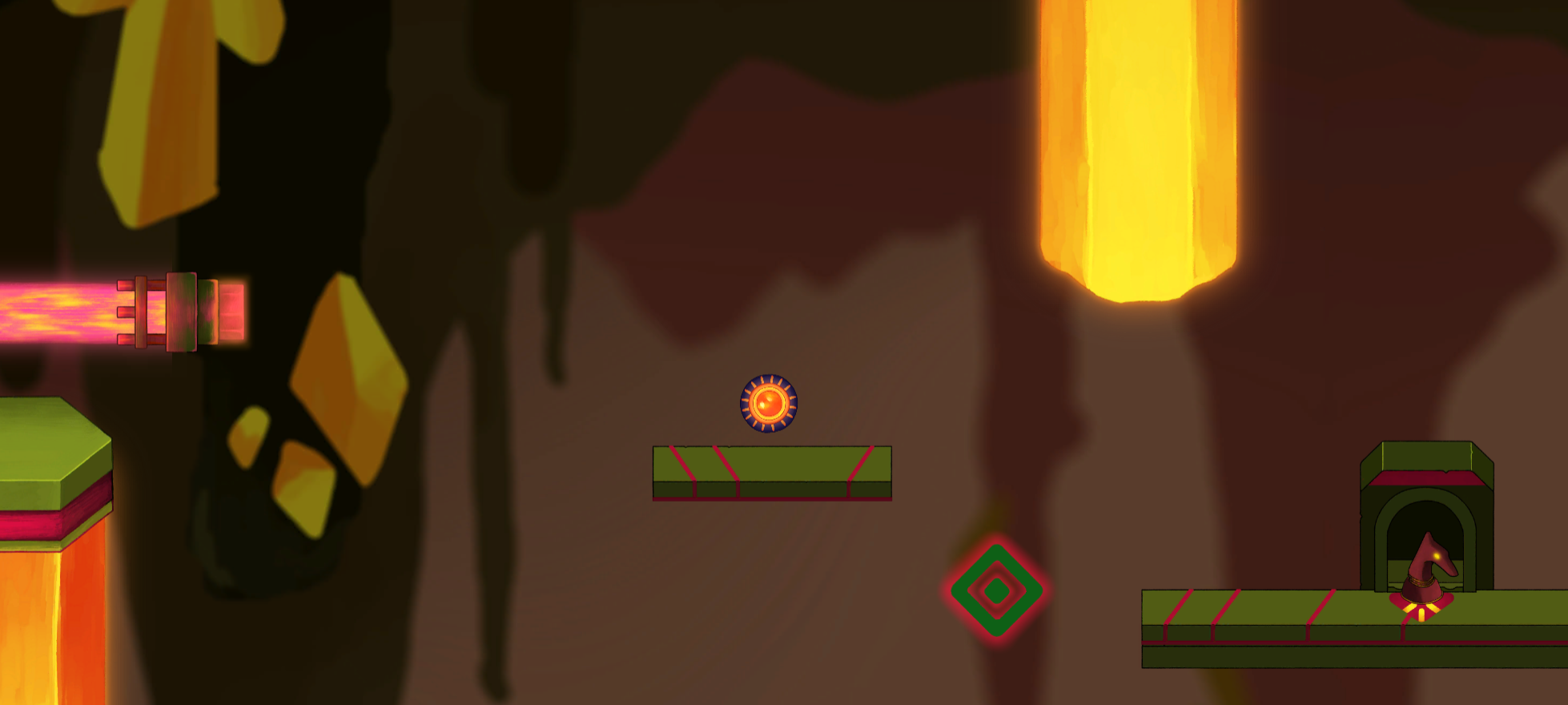 If you got hurt and now you're missing a life, you can collect a life replenisher - it gives you a life and disappears. Here's a video of using a life replenisher that's inside a checkpoint:

Checkpoint - life gain - Indie DB
As we already mentioned, there are six different environments in Elfscape: Ancestors. Here are the visualizations of checkpoint designs adapted to all of the environments.