Doctrine Overhaul
First and foremost is the doctrine being reworked in this patch, we're overhauling the "scorched earth" doctrine and transitioning it to the SS Panzer-Artillerie-Regiment "Verbrannte Erde".
Scorched Earth was a military tactic employed when retreating to delay your advancing enemy and deny him any resources they may need to keep their army moving. We do have a bit of this in the current doctrine but it is really a mish-mash of artillery and infantry with no real obvious focus.

Our idea is to make it more focused on the Panzer Artillerie Regiment while still including other support elements like the Panzer Pionere Kompanie using heavy engineers for delaying tactics, like booby traps and mines. Snipers will also feature heavily in this doctrine. Then once the enemy is stretched and disoriented you will be able to call in support from Kampfgruppe Hansen to counter attack and rout your enemy!

These were all historical tactics of the numerically inferior German forces who relied heavily on superior mobility and command and control to even the score. Also any way possible that they could delay the enemy and deny him resources was employed.
Complementary Modding Improvements
As this is our first doctrine featuring artillery, we thought it would be the perfect time to do the artillery rework we have had planned, this has delayed the patch from coming out as quickly as we would have liked however it will be worth the wait!
Scatter areas have been adjusted based on caliber and range
Artillery reload times have been modded to reflect actual historical reload times with the exception of some multi rocket launchers which have been sped up a little bit to maintain a level of gameplay.
All damage stats and barrage costs have been adjusted to reflect warhead sizes in KG (this is the same way hitpoints and damage was calculated for the armor rework)
All ranges have been reworked, again not everything has been able to have a completely accurate range due to the varying map sizes in Company of Heroes 2
Rocket Explosion Effects have been reworked for the Nebelwerfer 150mm, 210 mm, Calliope 114 mm, and Katyusha 132 mm rocket launchers (see graphic below)
Mortars have new barrage modes - saturation, precision and smoke as well as their normal auto fire, these will have varying rates of fire and accuracy levels.
Moved Walking Stuka to Defensive doctrine
Moved Panzerwerfer 42 to Scorched Earth doctrine.
Tank riders (see graphic below)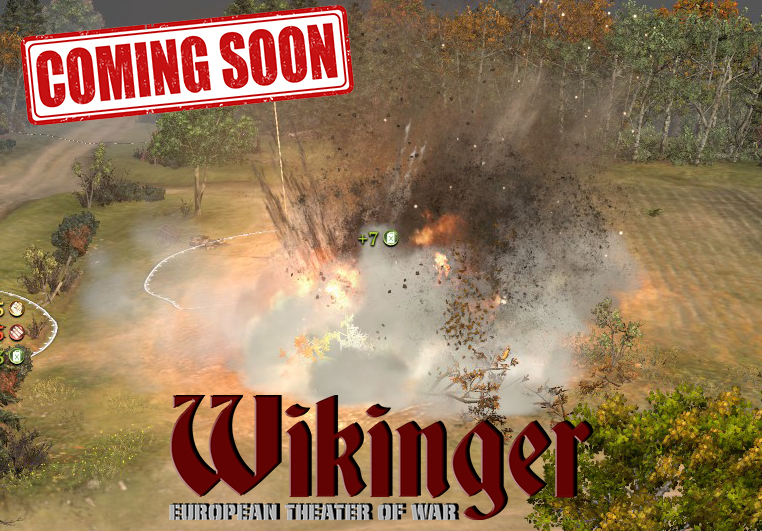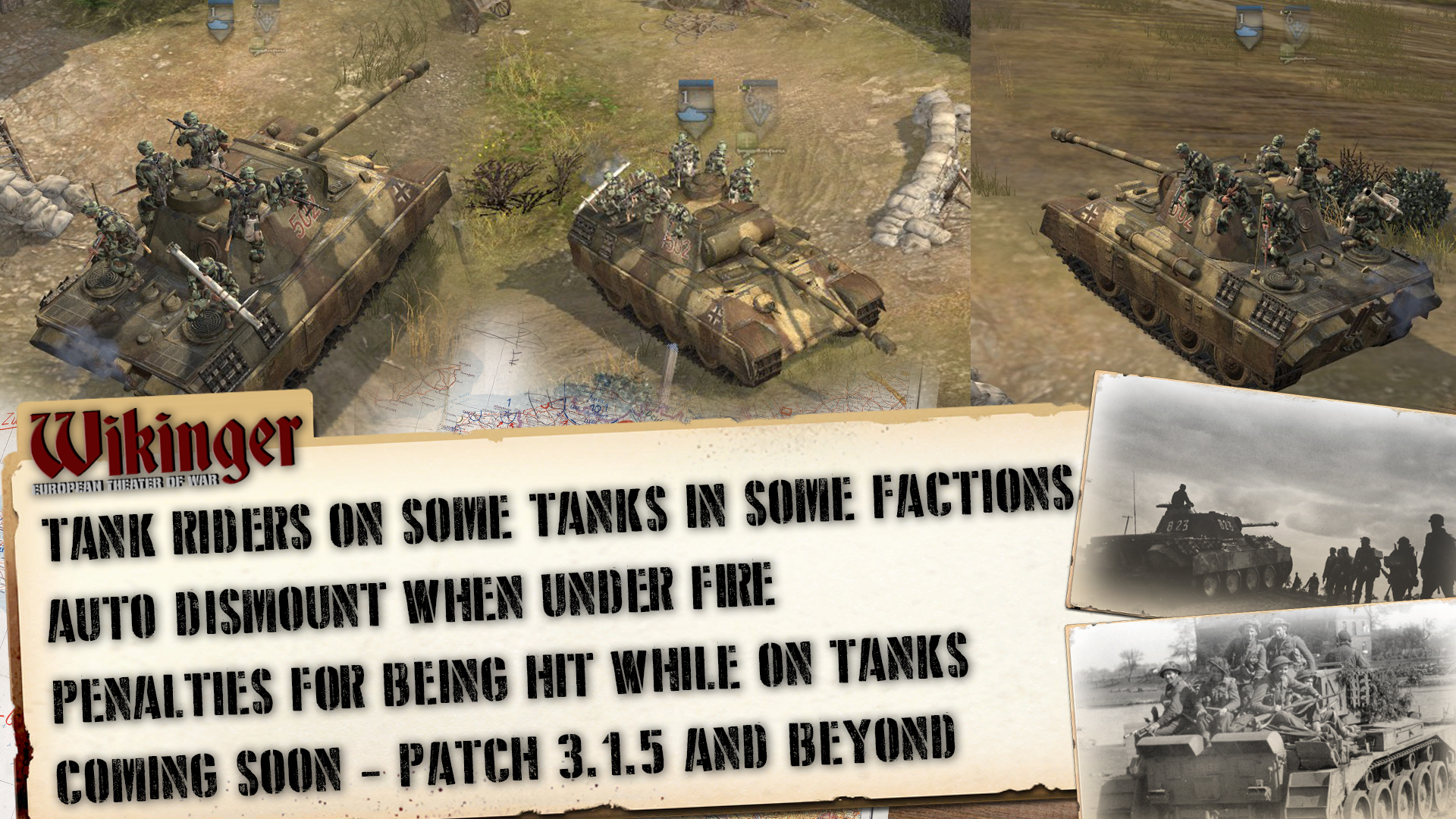 Another fantastic Wikinger skin by Starbuck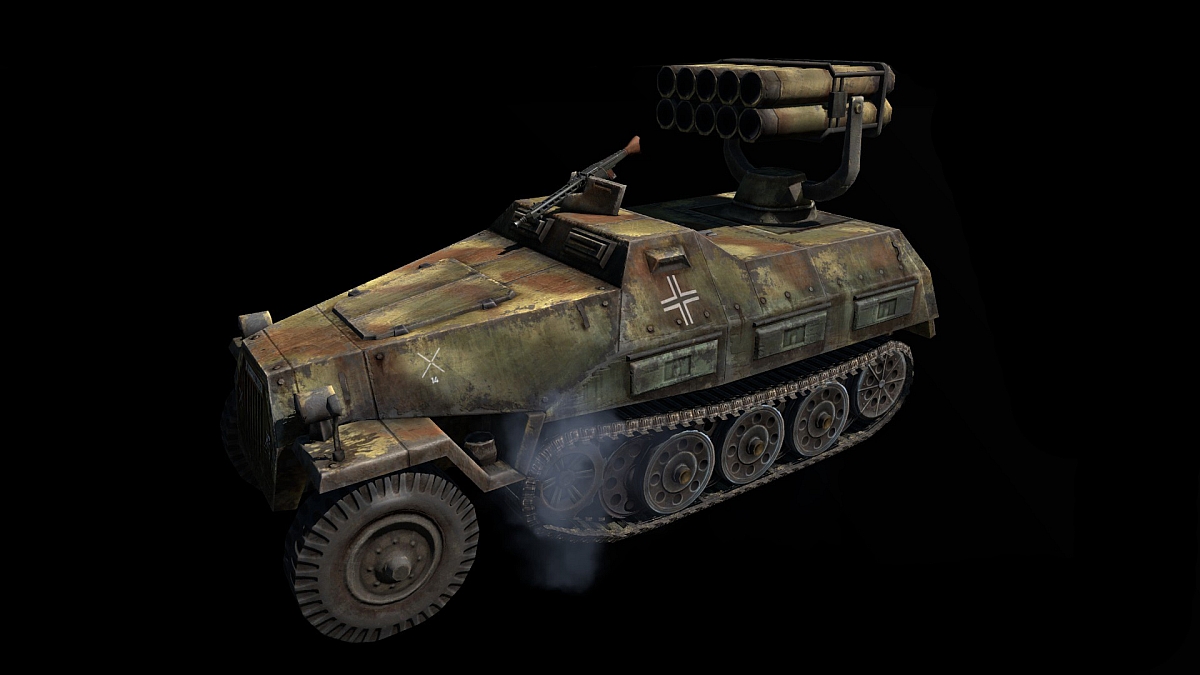 Panzerwerfer 42
Looking forward to seeing you all for our next update!
The Wikinger Mod Team