Behind the bars
Dev Diary 30

Hi all!
As you already may know, there are two possible ways to get through the level. One for moving forward and one for coming back through the level. The route for coming back is usually significantly easier than the forward way.
And as you also already may know (from this article), each level contains lost heads you can collect and subsequently use to complete the headless statues - and thus earning some bonus points.
Combining these two facts, there is a game mechanism in place. If you enter the level from its exit (the route back), bars or barriers will draw up before all the heads and statues, making them unobtainable. It's this way, because the head retrieval could be too easy since the way back is easier.
Take a look at how it works in these next 2 videos:
Green environment - locked bonus collecting - Indie DB
Lahmu statues behind bars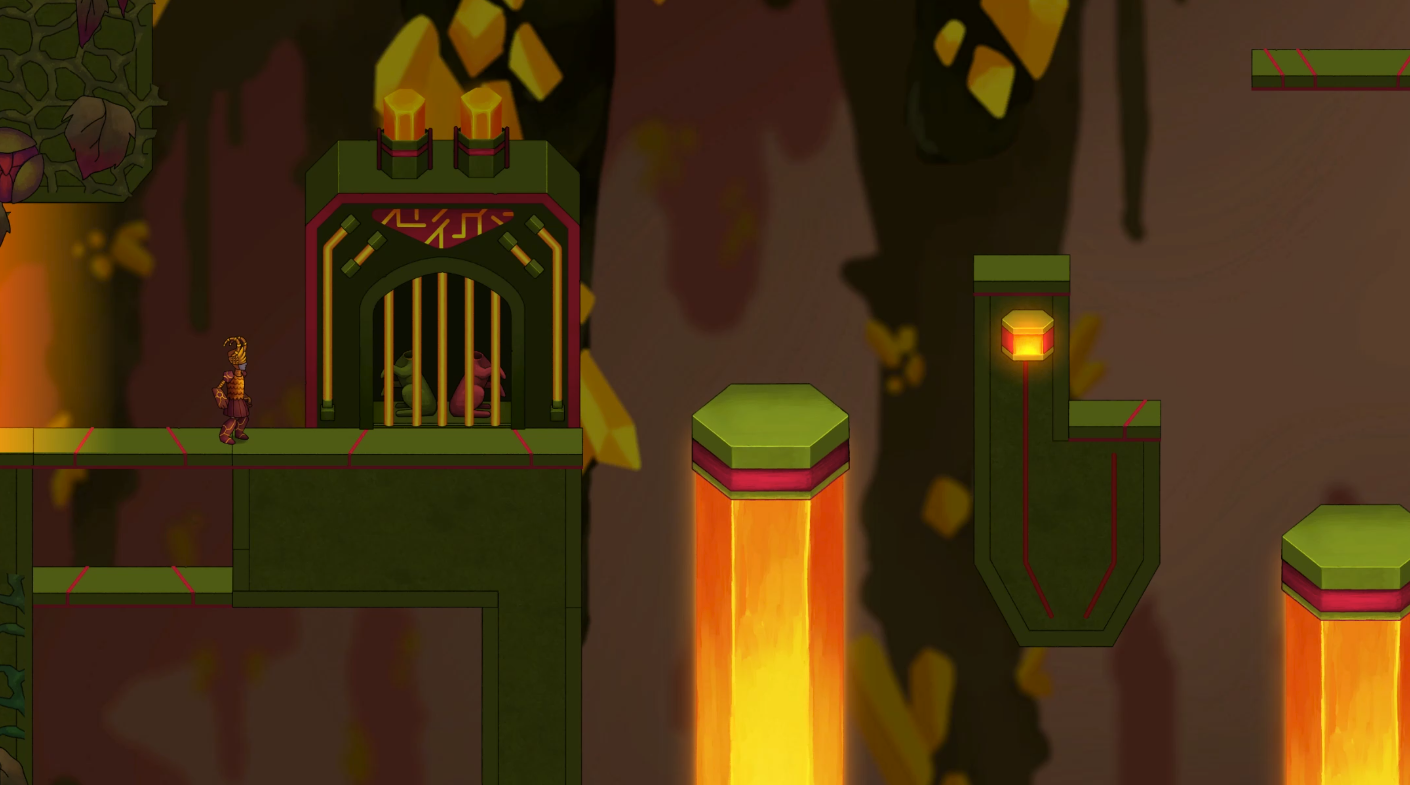 Red environment - locked bonus collecting - Indie DB
Lahmu statues behind barrier