A new version of "Vendetta: Darkest Days" is finally released!
Download here: Moddb.com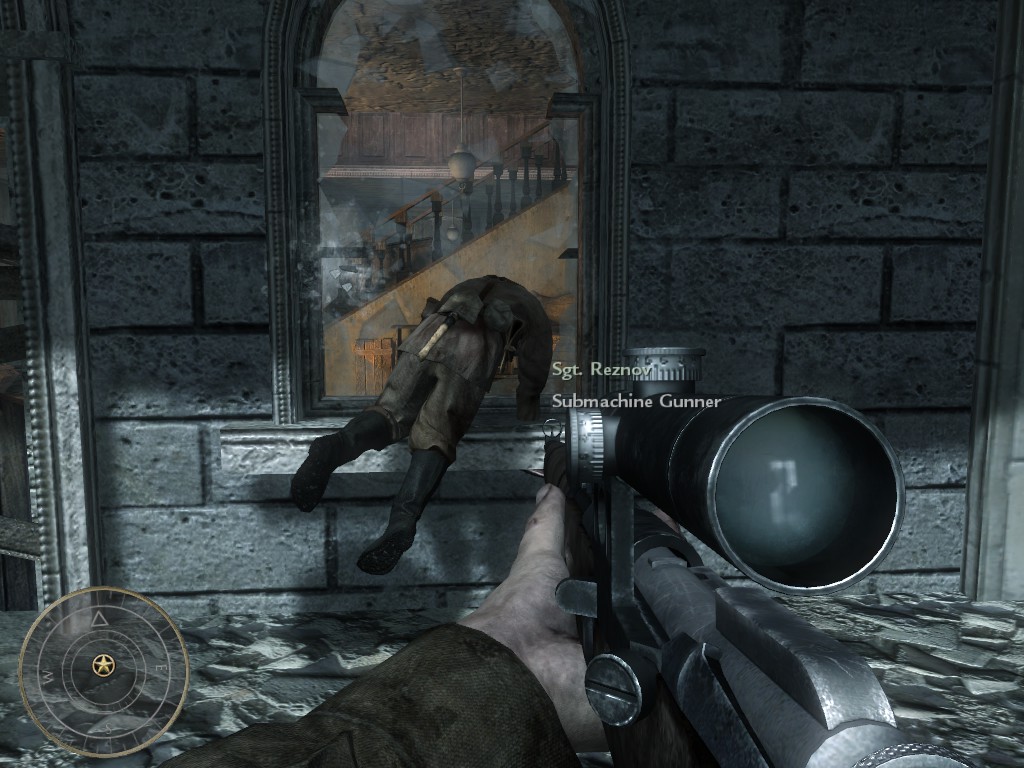 Details of the Vendetta: Darkest Days 2.2 version:
- A few arrangements for German models, also decrease the appearance of German with M36 (lookalike) tunic.
- As an 'experimental' work of mine, teammate AI's accuracy will be (slightly) increased.
- Dunkelgrau textures for German truck and 88mm Flak will be included as a part of this mod.
- New and corrected surnames for teammate AIs will be included as well.
- Alternate versions for this update, inside "Alternate main files" folder:
1) Ven2.2 flak - Add Luftwaffe (German airforce) Flak troops, they will appear in relatively few numbers. Based on the real Luftwaffe ground troops from the '9th Flak Division' in the Battle of Stalingrad.
However, in reality, their duties are mostly to support Heer (army) troops behind the frontline. But occasionally, they were directly encountered with the Red Army forces too.
Include with the fact that there are certain numbers of 88mm Flak wreckages appeared in the Vendetta mission (for no apparent reason, however, since the German just cleared those areas from the Soviets not long ago) as well.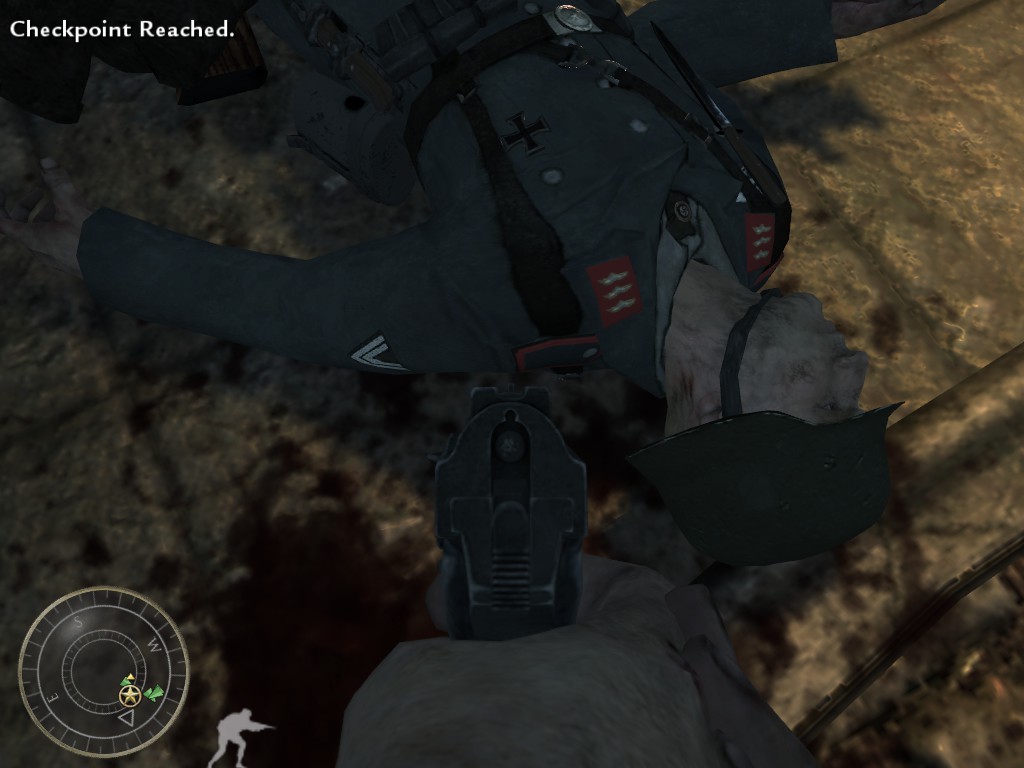 2) Ven2.2 camo - Add a few German with a splinter smock among SMG teams.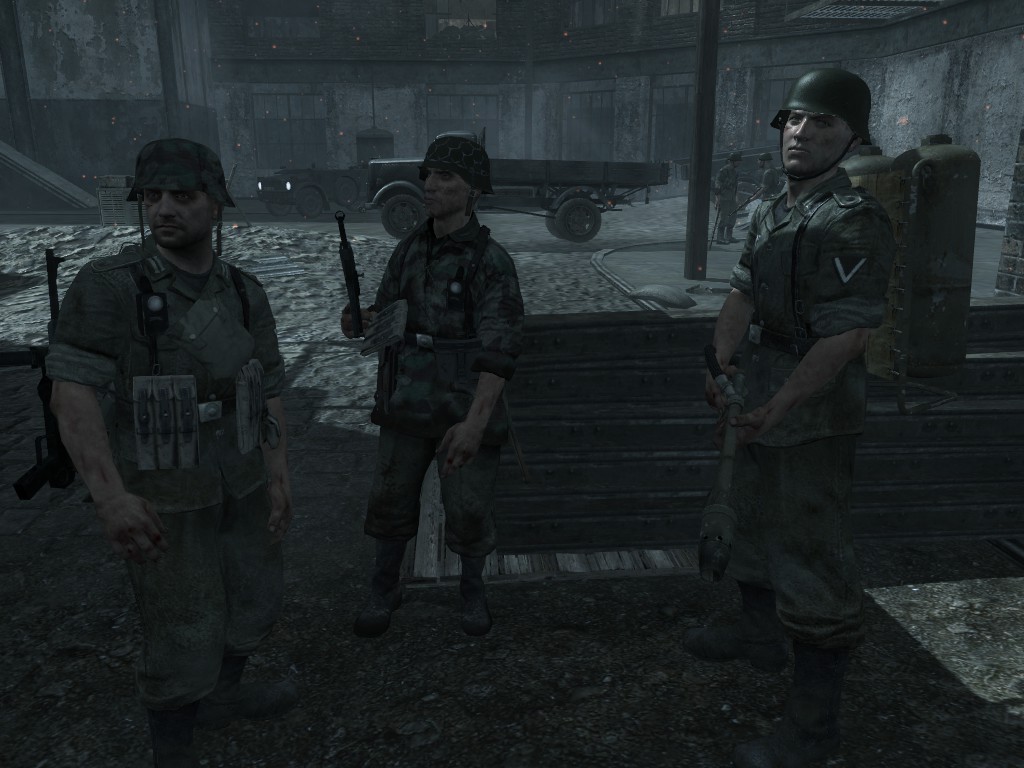 3) Ven2.2 camo&flak - Mix both 1) and 2) together.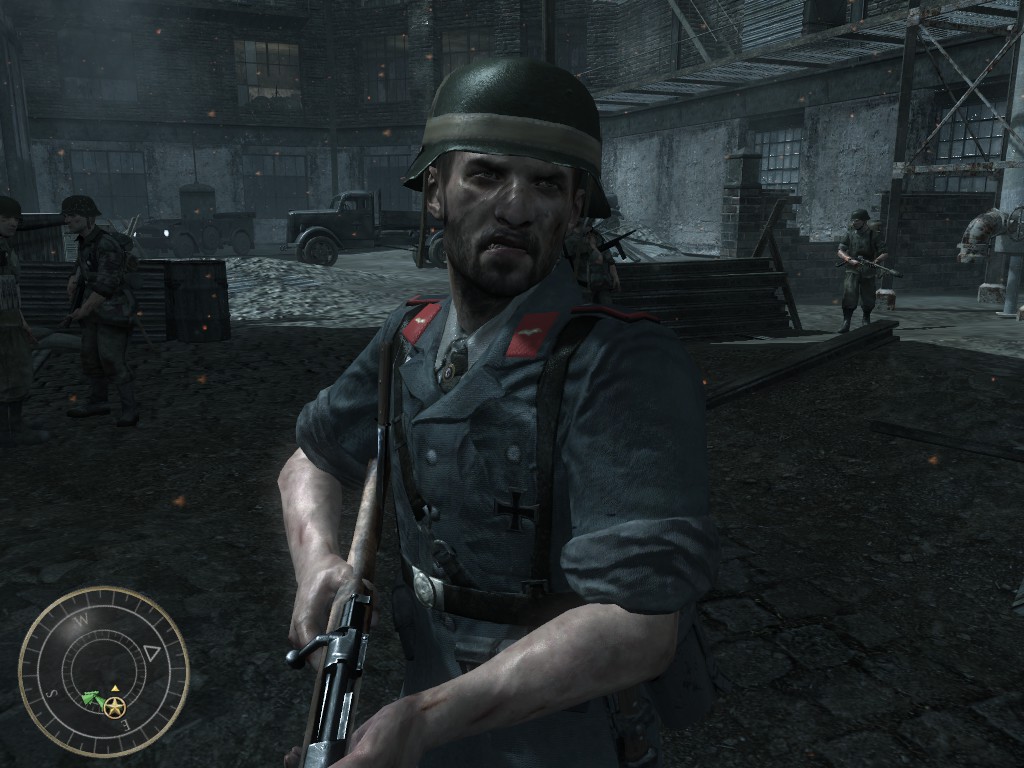 - The updated version of Pacific Theater 1.6 (slightly increase teammate's accuracy).
And special textures for the Semper Fi mission will be included inside the Semper Fi folder.
- More 'Extra Textures' and minor mod files, please read our instruction carefully if you want to use them.'
Here is a detail of the extra mods:
1. zzz_CREDITSV3 - The latest updated version of a bonus at the 'credits' section.
2. zzz_Flag - Add WW2 Reichskriegsflagge in the game (change a few textures).
3. zzz_LOADOUT - A custom starting weapon loadout of mine, just a little change in a few missions.
4. zzz_NAMEedit V2 - Additional surnames for AIs like the one that already included in the main mod file, but also changes the "Pvt., Cpl., and Sgt." into "Enlisted and NCO."

*****Now for newcomers, please read our instructions carefully before you install the mod. Also for those who have a multiplayer profile, please make sure you've already BACKED UP your own 'player profile' in case it causes any unpleasant thing to your PC. And most importantly, this mod was meant to be played on PC only!*****
---
Co-creator and credit for mod.ff file: Mr. warrior300 (I really have no idea when he will finally free from his busy stuff again, so now I welcome anyone who knows how to create mod.ff file for us).
Credits for textures: War_Crimes (many of the wonderful textures belong to him), MasterJames aka SPLinT_CeLL, MadIvan18, Ferry, and MCh2207Cz (COD2's Back2Fronts mod).
---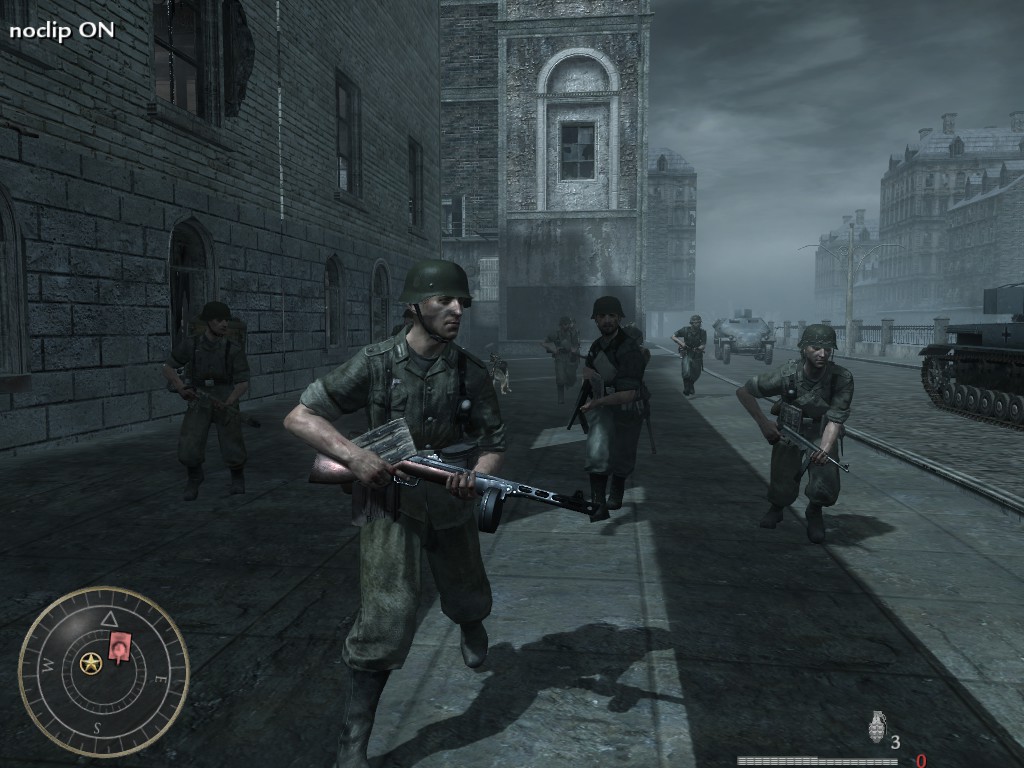 In order to play for the best immersive experience:
'Semper Fi' (mission 1) = The updated Pacific Theater 1.6 version with "zzz_IJN" and "zzz_USmakinhelmet" texture mods: Moddb.com
'Little Resistance ~ Vendetta' (mission 2-4) = Vendetta: Darkest Days 2.2 version.
'Their Land Their Blood ~ Blood and Iron' (mission 5-8) = Fall of Berlin mod 3.4 version -> Moddb.com
'Ring of Steel' (mission 9) = Either Fall of Berlin 3.4 or Ring of Steel: Abandon all hope 1.3 version' -> Moddb.com
'Eviction ~ Downfall' (mission 10-15) = Fall of Berlin mod 3.4 version with Kriegsmarine Naval Infantry texture mod (inside 'For Heart of the Reich and Downfall' folder).

***NOTE: Fall of Berlin 3.4 is finally released! Also included with the updated Pacific 1.6, few more custom textures, and the EASIER way to replace Naval Infantry texture.***
---
BONUS - Walkthrough video of this mod (version 2.1) by 'Luna':
[UPDATED] A second walkthrough video (version 2.2) by Luna:
I guess that's all, folk! Please contact me right away if our mod caused any problem. And you can give a review for our mods later if you're interested.

FeReise & warrior300