Hello and welcome back to the latest Boss 101 update! Hope you are doing excellently today!

Wanted to peel back the curtain again for those interested in how we make our magic behind the scenes.

Gun Store Extra Info

So check this out. We have our gun store and there is an option to see some extra helpful info about each of the guns you are preparing to buy. By hitting a button you can pop up a small panel showing you the ammo loadout and extra stats about any gun.

We were talking about the gun store (and all the stores) recently. Now that we are near the end of the development of Boss 101 you can imagine it's easy to look back and see all the amazing things we could, should or MIGHT have done. Specifically the stores in Boss 101. As they stand they are the product of a lot of testing, updating and rejiggering to give you the player the best information. The process was pretty organic (like most of the game's development) and the end result certainly has the feel we wanted.

In fact, one nice thing about the Command Center design aesthetic was the choice to make it a repurposed, built up place. The guys are using alien tech and creating things as they go. A lot of the machinery and layout are the result of 'as needed' design choices.

Let's get on with the images!

You can bring up a panel for extra info (shown for the bows here)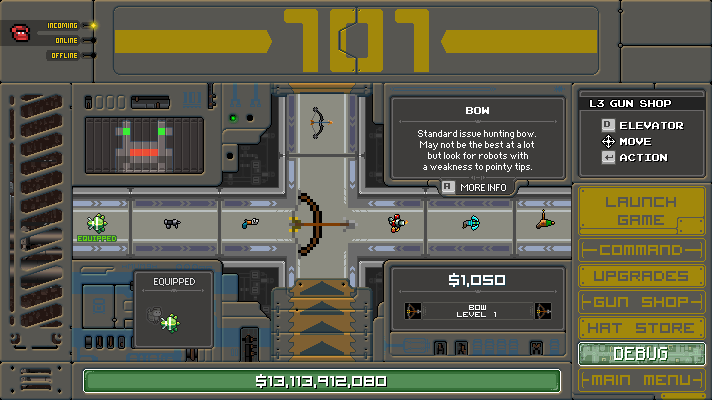 You can cycle through similar weapons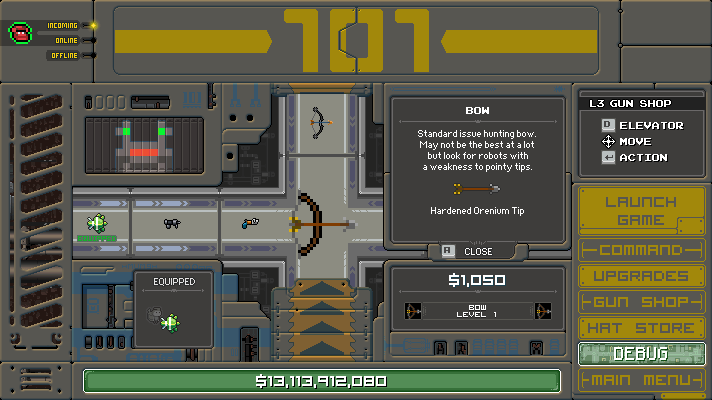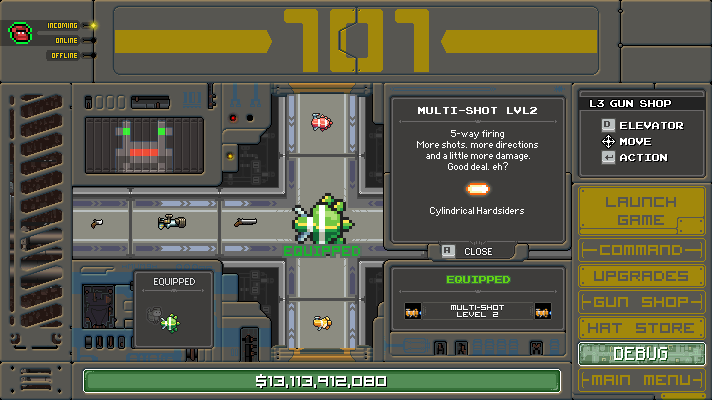 On a slightly different note – we have a special shop for purchasing secret equipment. Once you buy said equipment it gets sent back to the main stores for you to use.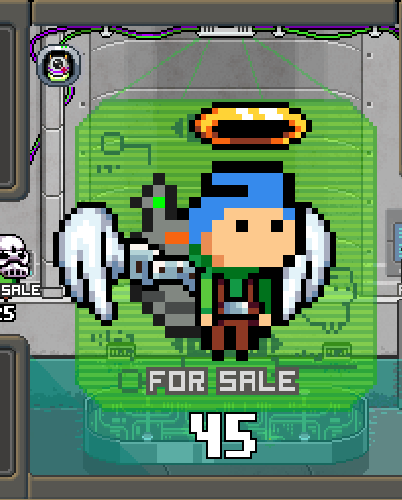 Boss Battles and more!

Next week we will be looking at some of the ways you can battle a boss. Check out this short preview of a boss boom bomb! BOSS BOOM BOMB! You heard it here first!
Teleporting in the BBB!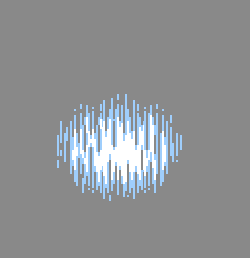 Idle for the BBB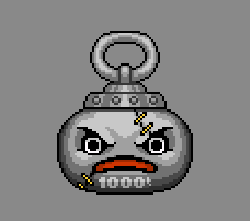 Boss 101 Screenshot of the Day


Awesome Boss 101 Fan Art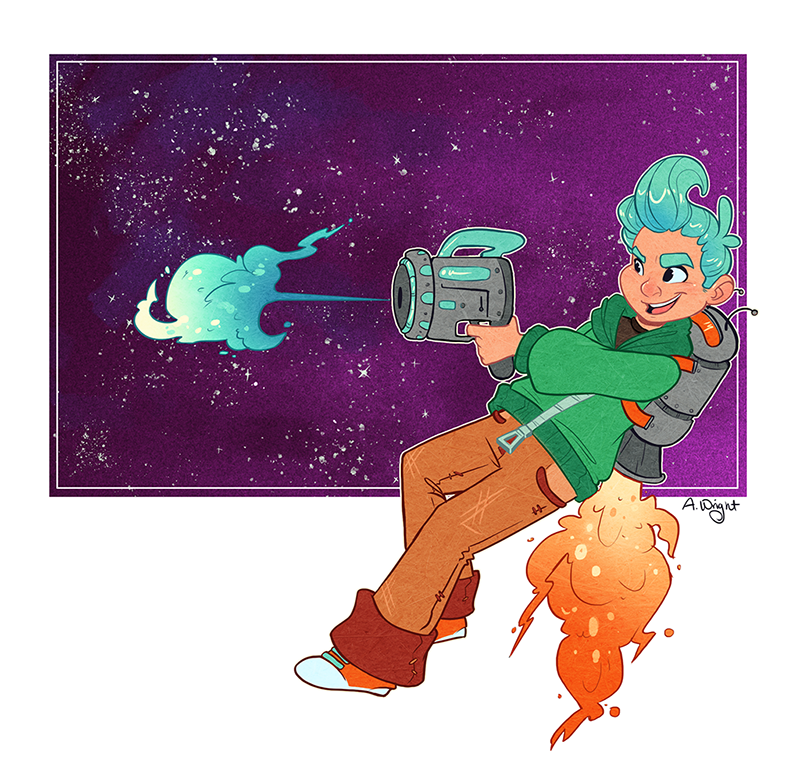 Check this out! Our old pal Alyssa Wright did some awesome Boss 101 art! She's so freaking good!

There's more of her work on her Instagram: instagram.com/alyj_art
Don't worry if you lose a round in the Endless Boss, we have an ambulance to take you home to rest.
All right – hope you enjoyed the latest look and we will talk with you soon.

Remember to always LIVE YOUR DREAMS!

-Tim

Boss 101 Info Roundup
Release Date: 2017
Planned Price: $9.99
Boss 101 Steam Store Page: Store.steampowered.com
Please wishlist us if you would be so kind!