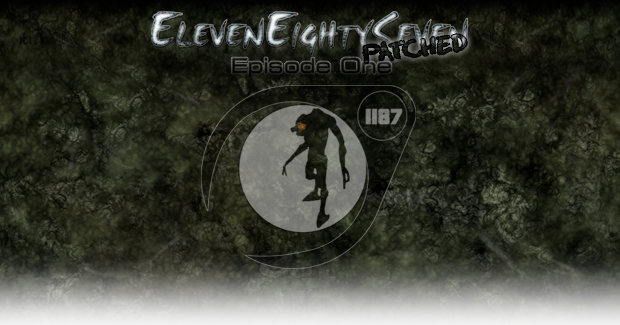 Hi everyone.
It seems that I have some more info to share with you guys. We've been working some more on co-op and we need your help. MOTY has kicked off so it's always exciting to see what the community's favorites are. I also created a music video as a thank you to everyone that played the mod and had a good time, or even if you didn't I still like to thank you for at least playing it. ;)
Updates
So I'm pretty sure most of you have noticed that 1187 - Episode One patch 1.3 has been released and is now finally up on MODDB, I'd also like to let you know that I'm currently uploading a fully patched FULL version of the mod for anyone who has either not yet played the mod, or for those who might need to re-download it in the future. It's nice to have one download being fully updated instead of having to download patches. I'm also uploading the mod to other websites. I've got a forum thread specifically made for this and it includes all the links that I know of.
You can find it over here :
Eleveneightyseven.freeforums.org
Beta Testers
If you have a lot of time on your hands and you're an avid online gamer who's seeking for a new game then you should send a PM to Dec. It'd help if you'd briefly tell who you are, what games you enjoy playing and what you could possibly help us with when you would test it.
We don't need skilled player per se, we just need someone who's capable of finding bugs, and report them. Be observant and try to recreate the bugs and let us know how/when it happened. Perhaps you'd be one of the beta testers to join or private beta test team and be playing episode two once we start work on it and need testing that.
You can contact dec over here :
Moddb.com
Mappers
Besides beta testers I'm also looking for a couple of mappers. We've got a lot of game modes that need maps to play them on. You don't need to be some mapping god, just good enough to create environments that are pleasant on the eyes and you'll have an understanding of how to make fun multiplayer maps.
Mappers can contact me here on moddb and we'll have a chat.
MOTY
It seems it's that exciting time of the year again. If you deem us worthy to be a contester for MOTY then I'd appreciate your vote.
Thank You
As a thank you to the people who've played the mod and had a good time I've created a music video. Be warned for spoilers though, although there's no direct sound from the game itself I've put in a few revealing scenes from all over the game.
Last Update
I'd like to link back to our previous update. Since I don't like to repeat everything that most of you already know I'll just link you to it. The last update covered the latest patch ( patch 1.3 ). The upcoming "West Point" DLC, Podcast17's interview and a complete walkthrough for 1187 - Episode One.
Here's the link:
Moddb.com
So that's it for now, thanks again for the support and feedback.