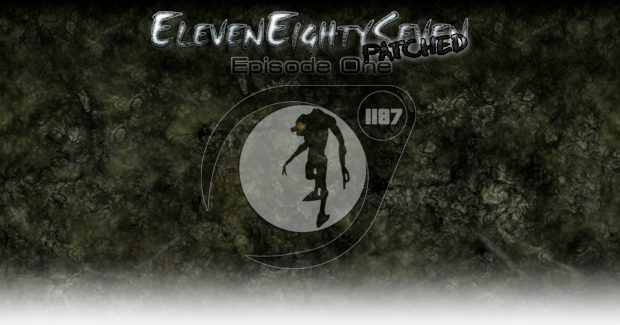 The time has come for another update.
So what do I have to share with you guys ? Well, for one I'd like to mention that patch 1.3 is out. For those who have been put off by the puzzles not being clear enough, or the headbobbing being too much, or simply prefer the standard Half-Life 2 weapon selection menu, as I do :P, then you can find these features now being able to be toggled off or back on again when you select the options menu.
You can access it through the main menu layout as I'm showing here :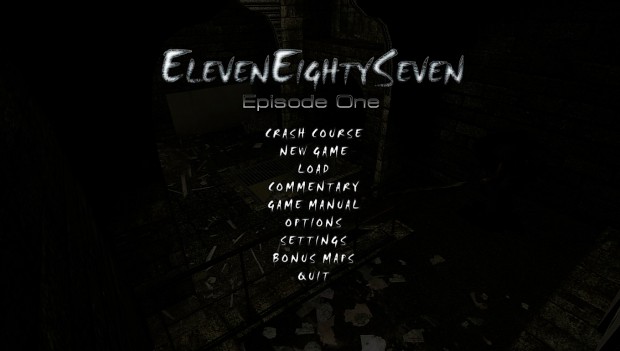 It's been very interesting seeing all the different reactions to 1187. People either really love the mod or they hate it completely. It's never fun to hear people say how much they do not like the hard work you have put into a project simply because of some of the bugs, but to be fair, most criticism I have read or heard even was purely opinionated ones, which I simply cannot argue over. If someone does not like it, then that's all fine and dandy with me. Makes me all the more determined that Episode Two will make up for that.
And for those who have been emerged into the story, and enjoyed the gameplay I can only say that I'm happy to know that some people have enjoyed our hard work. It's a huge reward when someone replies noting how much fun they had, which is why game developers make games no ?
Patch Number Three
This is to be considered the final patch.
The focus point on this patch was to aid the player on pretty much every puzzle from map 2 onwards and bug fix the maps as much I could.
Patch 1.3 will fix / add the following (Patch 1 and 2 included) :
TEXTURES / MODELS :
- Missing texture
- Missing model
CODE :
- Houndeye's AI fixed.
- John will not be able to be eaten by barnacles.
- John "bump" speak chance lowered.
- Ironsight bugs fixed.
- Crowbar and knife ironsight no sprint fixed.
- Added game options to disable certian features (i.e. headbobbing. blur.)
- Noclip added back, now disables easter eggs when noclip is activated.
- Small performance tweaks here and there in the code.
- Melee code re-done. Now works and is useful. (Can hit headcrabs!)
- Secret Weapon adjusted.
MAPS :
Map 1
- Several easthetic tweaks.
- Added more health.
Map 2
- Several easthetic tweaks.
- John aids player on finding the tool puzzle.
- Fixed John scene after clearing outside area.
- Added more health.
Map 3
- Several easthetic tweaks.
- Prevented player from falling to his death on map transition.
- Wooden bar cannot be shot, changed from wood to metal.
- Prevented player stacking props to get out of map.
Map 4
- Several easthetic tweaks.
- Added more health.
Map 5
- John aids player on keycard code.
Map 7
- Several easthetic tweaks.
- Mike aids player giving several clues to the key puzzles.
Map 8
- John's second barn scene now is fixed.
- Delayed ambush trigger.
Map 10
- John aids player on mustang key puzzle.
UPDATED :
- Game Manual Updated.
- Fixed crash course map triggers.
NEW:
- New options menu.
Grab the 1187 1.3 EXE patch over here :
Atomicgamer.com
and the RAR file over here :
Atomicgamer.com
Or head over to the forum where I will keep adding updates and new links :
Eleveneightyseven.freeforums.org
As usual I will upload the patches over here at moddb, and I will upload the full patched 1.3 version of 1187 - Episode One.
1187 - Episode One DLC
During the development of 1187 I was working on a bonus map, two in fact, that was actually tied to the main story. Because of a whole range of changes during the time I was working on the main campaigns version of the observatory I realized that the bonus version was simply too out dated. Therefore I have completely restarted it and redid all the triggering and scenes that I had so far.
I can safely say it's been for the better. All the things I learned during the creation of 1187 has been put to use on this DLC. Don't expect this to top the mod's main campaign though, but simply see it as another chance to replay the last two maps in a very different way.
All I can say for now is that you'll not be the silent protagonist this time round.
As anyone who has played the mod knows that you where supposed to meet up with a character named Brian. Unfortunately you never meet him.
Who is Brian and what happened to him prior to your arrival over at West Point ? well, you'll be finding that out not too long from now. I don't have a specific release date, but I'll try to make finish it up as soon as possible.
Here some screens :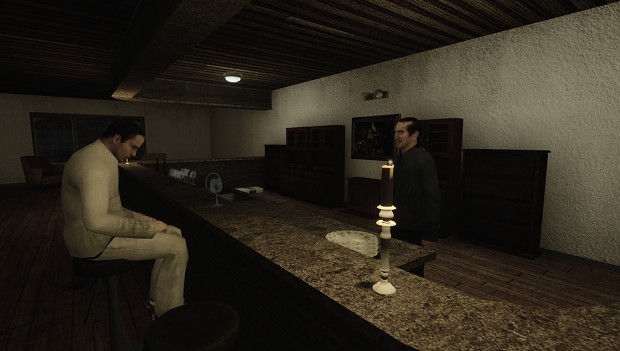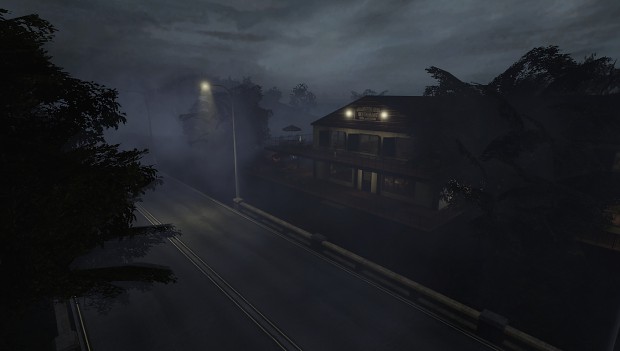 1187 Podcast17 interview
William, Patrick (foxholeboy ehh, man) and the other hosts been kind enough to invite me for an interview. It's been a lot of fun and I appreciated the chance to talk about the game.
check it out here:
Podcast17.com
or simply download the interview excerpt over here:
Podcast17.com
Complete walkthrough :
Zlandeal has finished uploading the entire walkthrough for 1187.
Again I'd like to thank him for spending the time and effort for doing so.
Here is his channel :
Youtube.com
I'd like to thank each and every single person that gave me and the other team members feedback. Without it I would not be able to have learned from the mistakes I made, nor would I know if what I aimed for was successful. So one more time I say thank you for everyone for their support and feedback.