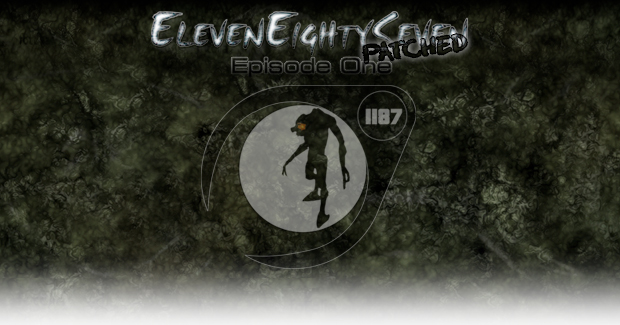 A lot has been said about the mod and the critique it's been given was in most cases justified. However I feel that in some ways people might have been expecting a bit too much from it. I'm not exactly sure if that was my fault or not. I never tried to over hype it.
Perhaps the lack of knowledge and information given has to do with it. From all the complaints and reported glitches and bugs we made a list and Dec made sure to deal with the ones that where not supposed to be there.
Patch Number Two
The 2nd patch has now been uploaded to Atomic Gamer, and I will upload it here to ModDB ASAP.
We've split the patch into two separate fixes this one will handle the coding as I said and the other one will cover the map bugs.
This one will take a little bit longer because I'll be adding a few more health kits here and there, give the player some direction on two other maps hoping they prevent them to not get stuck for too long. Most of the puzzles remain the same, but I'm trying to fix some of them by aiding the player where I can.
On a side note, We have added a new menu item named options. This is where you can enable or disable Head bobbing, check how many golden PDA's you've found ( out of 10 ) and for those who couldn't use any of the default key bindings for let's say the melee attack and the iron sights, you can reset your control settings inside the game menu they should work, or you can bind them to any other key you like.
Here's the list of issues that been covered in this 2nd patch :
-Houndeye's AI fixed.
-John "bump" speak chance lowered.
-Ironsight bugs fixed.
-Crowbar and knife ironsight no sprint fixed.
-Added game options to disable certian things.
-Noclip added back, now disables easter eggs.
-Small performance tweaks here and there in the code.
-Melee code re-done. Now works and is useful. (Can hit headcrabs!)
-Secret Weapon adjusted.
Or head over to the forum where I will keep adding updates and new links :
Eleveneightyseven.freeforums.org
Walk through :
Again I wanted to point out the walk through that Zlandeal has put up. It's still missing the last few maps but I'm sure hell get them up some time soon.
Here is his channel :
Youtube.com
That's it for now, apologies again for all the mishaps and again thanks for all the comments and feedback !!!!