I am currently in the process of setting things up little alone trying to get things rolling with my work to be finally released after being a perfectionist to get them to work correct I feel happy enough to finish a fair amount of it up and release one at an time to work on others while receiving updates/bugs/issues/suggestions from the people downloading so for now do not expect anything brand new or any releases straight from the start automatically. Yes I do have shown them off but no it doesn't mean they are ready to be released.
While also working on the modpage myself, if you know more about graphic/moddb set ups for modpages and want to feel free to contact if you wish. Currently learning as I go on it and trying to figure out forums/images/articles/etc.
Also I would suggest if anyone is interested in keeping up with the following content to go here
To vote on the most focus development on mod packs. Note I will not be converting entire maps/etc. I will convert/port models/vehicles/weapons and some sounds. If you want more I can later on or have another join on and help if they wish.


Either way onto content I will not be releasing or posting images soon of vehicles/models due to early stages of ripping the content and or rigging the models but I will share some screens of the more recent things.
---
Gears of War - WIP Models/Project Announcement
I am currently working on adding GOW models from the 2nd and 3rd games in the franchise. Currently I have the redshirt versions of star trek known as COG soldiers ready to be rigged
As well as the Centaur tank used in GOW 2
---
Battlefield 2142 - Status
I am still working on battlefield 2142's vehicles including the walkers/apcs/recon vehicles/helicopters[maybe operational, for now ill be static objects] and the titan itself and unsure if it'll be a vehicle or not.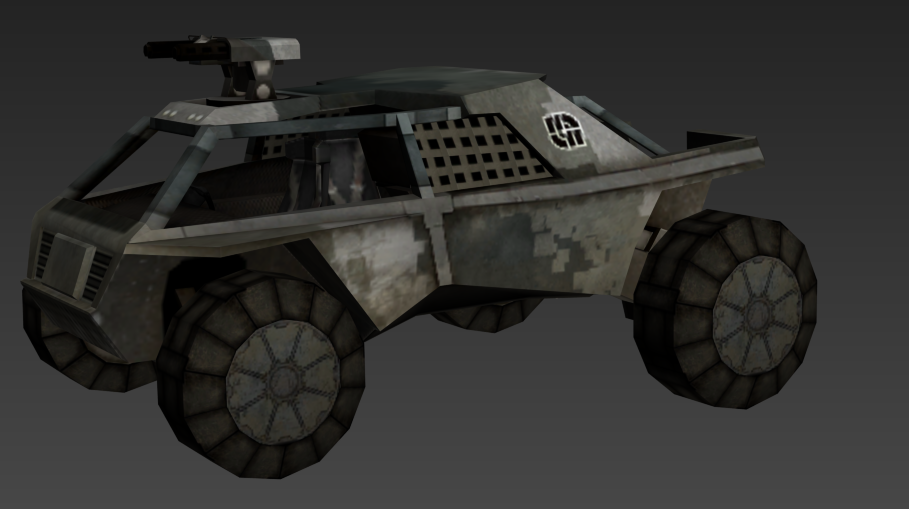 EU UAZ-8 Ocelot currently in the works as well as the Type-36 Hachimoto and should be fairly done soon.