The results of the Pirate Poll were fairly one sided. Most people want corruption removed, so remove it I shall. However I do plan to leave Black Markets in if I can get round to doing it without making a mess because the Pirates need it for tech.
Ill probably end up doing an optional download however for those who like corruption.
So the next Poll on another big issue is on destructible hard points. I do like them but I removed it because it's easier to balance the mod. However I've done a lot of internal restructuring of code to make it easier for future coding so I may bring them back by default. Until the next version and results of the Poll destructible hard points are an optional download.
Whatever the results of the poll ill probably keep the optional download for the alternative.
Once again thank you for the support, without which the mod would be nothing. Just for a bit of a tease here is the list of changes made so far to 0.6.0:
-Resized some fighters that were too big;
-Remade all fighter/bomber squadrons to have 12 ships;
-Nerfed fighters/bombers against bigger ships;
-Redone victory wings ability so it is time limited;
-Lowered the starbases incredibly high shield refresh rate making them too hard;
-Redid the commercial space dock so it is only a level 1 station and has functioning hardpoints;
-Made larger infantry squads of 12 men;
-Changed the pirates colour to a yellow-orange;
-Fixed broken kamino ground map and space map;-Re-added shipyards to galactic conquest;
-Made all planets slightly smaller;
-Removed the pelleaon and tie predator as they didnt fit with Era;
-Remade MC80 Liberty, new model;
-Added MC80a;
-Added MC80b;
-Added an alternate "All Planets" Gc mode with Pirates;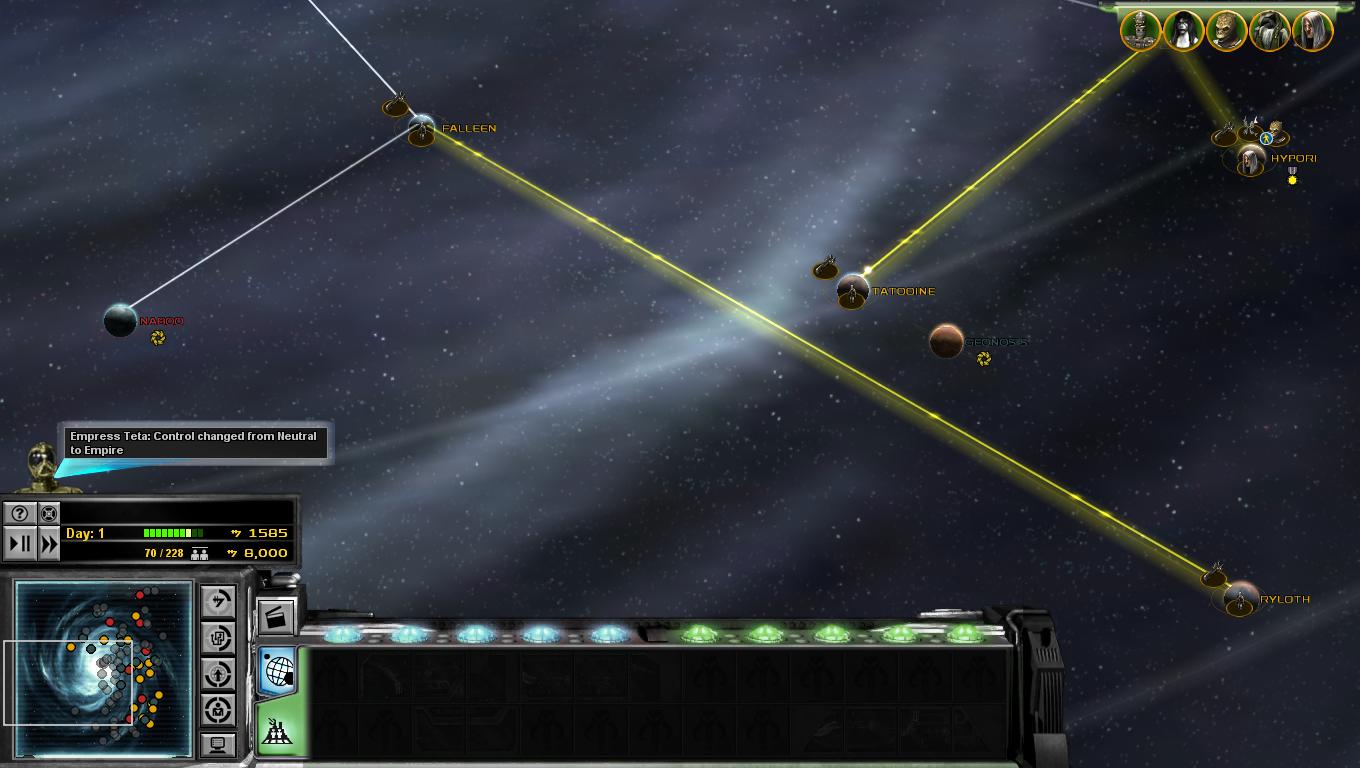 Many thanks, poll below
Silverjoe