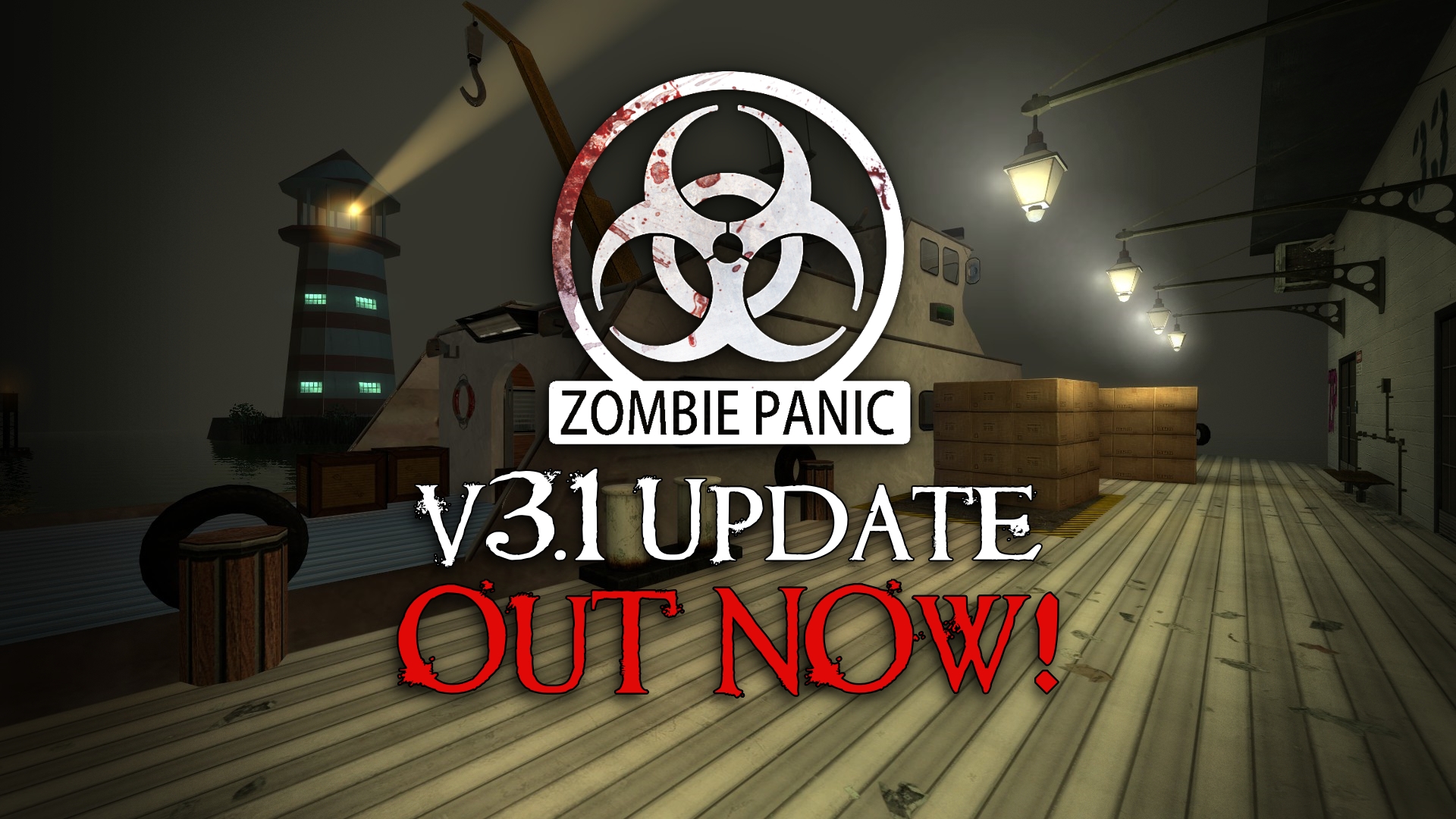 After 2 years in public beta testing, the ZPS v3.1 update is finally OUT for everyone! Time to gather your fellow survivors, carry only what you need, and split some zombie skulls! The update features the long-awaited Linux support, brand new animations, achievements, and melee weapons, improvements to classic maps, game balance adjustments, countless bug and exploit fixes, community-made content, Steam Workshop enhancements and much more!
Update Notes
Highlighted Features
Linux Client support for Ubuntu and SteamOS machines.
Revamped recoil system to allow players to have more control
Major source code clean-up and rewrite from the ground up to remove all code from HL2DM.
New first-person and third-person animations for firearms, explosives and cell phone.
Improvements to player hitbox registration synchronizing with the player's model animation.
Reworked the melee system with 'hit rays', creating an arc of line tracers in the player's FOV.
Enhancements to the Steam Workshop support with additional "Add-ons" menu.
Implemented Steam Rich Presence.
30 new Steam Achievements.

Key Changes
We have plenty of new content hidden in the update that we couldn't fail to mention! Here are some of these minor but important changes you should know...
Unarmed survivor's punch and push abilities.
A 30-60 second warm-up round after a map change.
Support for crosshair customization and style, available in ZP Options.
A portable inoculator for self-heal, healing your teammates or delaying the infection.
New sound effects, three new melee weapons, and a brand-new grenade model.
Achievements can now be earned on Custom Servers and Levels (the official map restriction still applies).
New community-made content added officially into the game for Survivor and Zombie textures.
Zombie are able to see their teammates glowing through nearby walls within a short range.
Glock 18c is now a fully automatic weapon, but is much more inaccurate than other pistols.
Biotec and Club Zombo have been redesigned with visual and gameplay improvements.
New Game Instructor hints for survivors and zombies regarding basic gameplay.
Feed-O-Meter now automatically regenerates slowly over time.
New Berserk zombie bar, now separate from the Feed-O-Meter.
New options for classic, modern and minimal ammo bank HUD visuals.
Improvements to voice wheel menu system.
New "Round End" stats panel.
New UI vote menu panel.
Updated ZPS Angelscript API doc.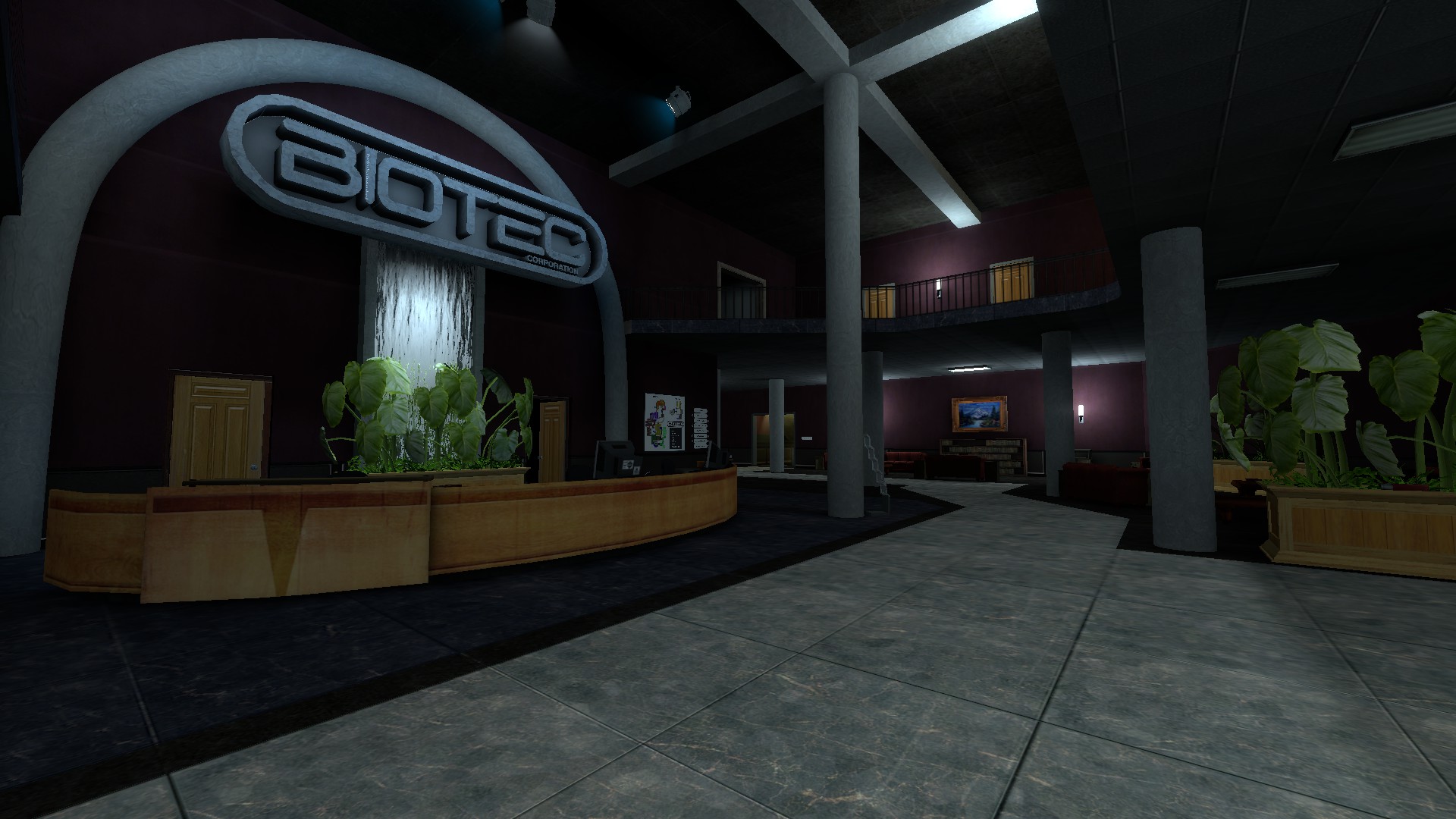 General Bugs Fixed
We also want to take a moment to address some of the v3.0.9a issues that have caused problems for years and have finally been fixed in v3.1!
Fixed "scooby-doo" survivor walking animations.
Fixed spectator camera freeze bug when joining servers.
Fixed fake player ragdolls spawning in mid-air at the center position of the map.
Fixed SDK 2013's QuickTime video provider issue, using Bink instead.
Fixed randomly infected Survivor not turning into a Carrier if needed.
Fixed a bug during map changelevel through RTV/admin command.
Fixed Steam Workshop mounting for Dedicated Servers.
Fixed many client game crashes and memory leakage.
Fixed lobby players spawning outside the lobby room.
Fixed weight issue with delivery items and grenades.
Fixed all ZPS Steam Achievements reported broken.
Various security and stability improvements.
Public Beta Overview
It has been a long and difficult road during the public beta testing period for this update. Essentially, the goal of the beta was supposed to be a major code rewrite to address the unfixable bugs from v3.0.9a which would be released as soon as possible. However, as time went on, we began work on a bunch of new features and game changes that would affect other areas of the game, especially regarding game balance. This, along with community and playtester feedback, made us realize how awful some things were functioning in the game, and that forced us to continue working on these issues for a while instead of shipping what was planned at first. That also meant more things to fix, monitor, and playtest, further delaying the release of 3.1 to the public, and even more minor issues had to be shelved due to complexity, necessity, or time constraints.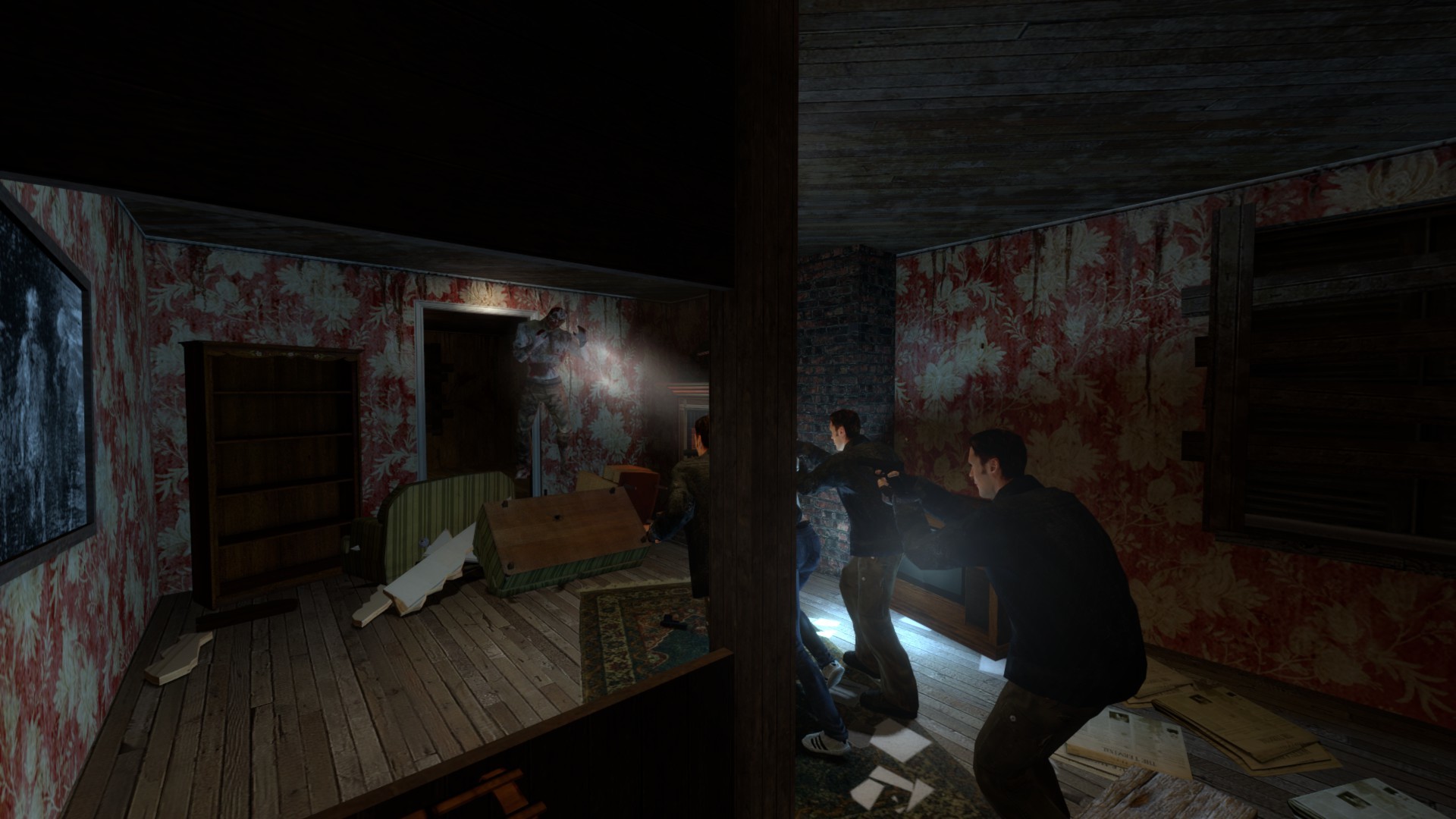 We've expanded this update beyond its original scope and we're sorry for this inconvenience. Hopefully, we can continue to focus on releasing frequent quality-of-life updates in the future, rather than holding off for a huge patch that could take many months to develop. We want to thank everyone who has supported us and helped us with the beta testing of 3.1, and everyone who has provided their feedback in the forums!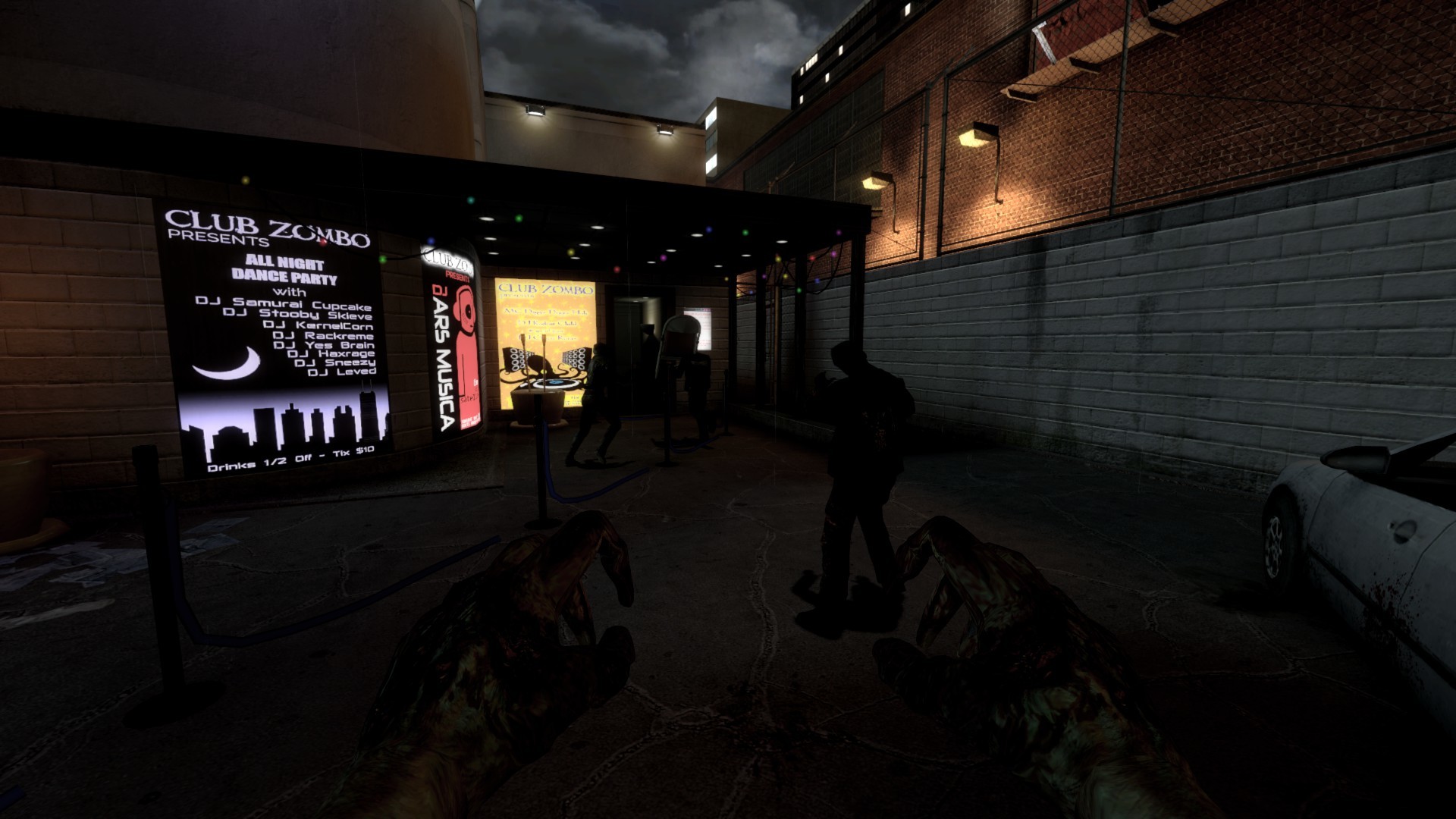 Lastly, here is the list of major changes we've made since the Beta 5 release based on community feedback:
The new character Larry has been postponed indefinitely due to voice recording issues.
Major adjustments to the recoil system for rifles and pistols, removing the static pattern (on-going).
Removed walking and running accuracy penalties. Jumping was moderately reduced. Crouching still improves your aim very slightly (untouched since release).
Refined the objective list panel, now it uses the O key instead of using the phone. You can now also walk and move while in this screen.
Removed the "Custom Server" tab that was separating community servers from vanilla and official servers if they were running any modified plugins.
Reduced ALL melee hit arcs slightly, preventing players from hitting areas that they weren't really aiming at (on-going).
All prop_door_rotating props in official maps have had their speed increased by 150 (default) and their breakable HP tweaked.
Various changes to player movement values, making movement smoother for both teams (e.g. climbing ladders is faster now).
New optional classic ammobank adapted for v3.1.
Reverted both Revolver and Remmy models and textures to the stock versions.
Added Characters Update by Mage and Silent.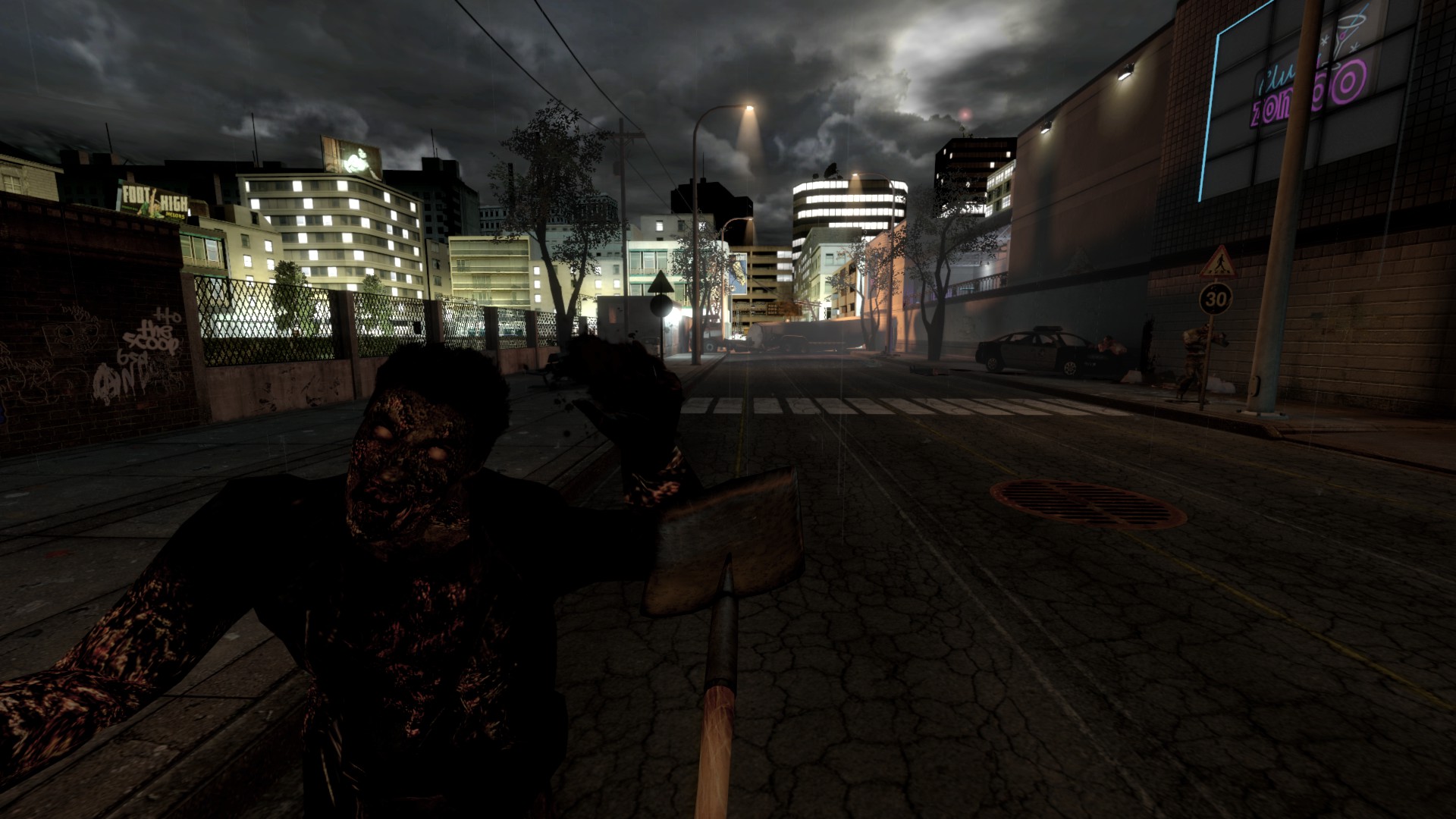 Known Issues
Barricade hammer still uses the new system - we're planning to revert it soon.
[Linux] Users may experience their main game menu to be completely blank due VGUI.
[Linux] NVIDIA users with Nouveau might face few problems related to anti-aliasing (AA), causing a black screen. If you're getting this, please disable your anti-aliasing to fix this issue.
What's Next?
We've invested quite a bit of energy and time into other stuff behind the scenes that were put on hold during the development of the version 3.1 update, but there are plans for this content and other new features to be released to the public. We'll be sharing these features with the community in the near future, and we hope that you will give your input on what sort of new content should be added to the game by responding to community threads and public surveys!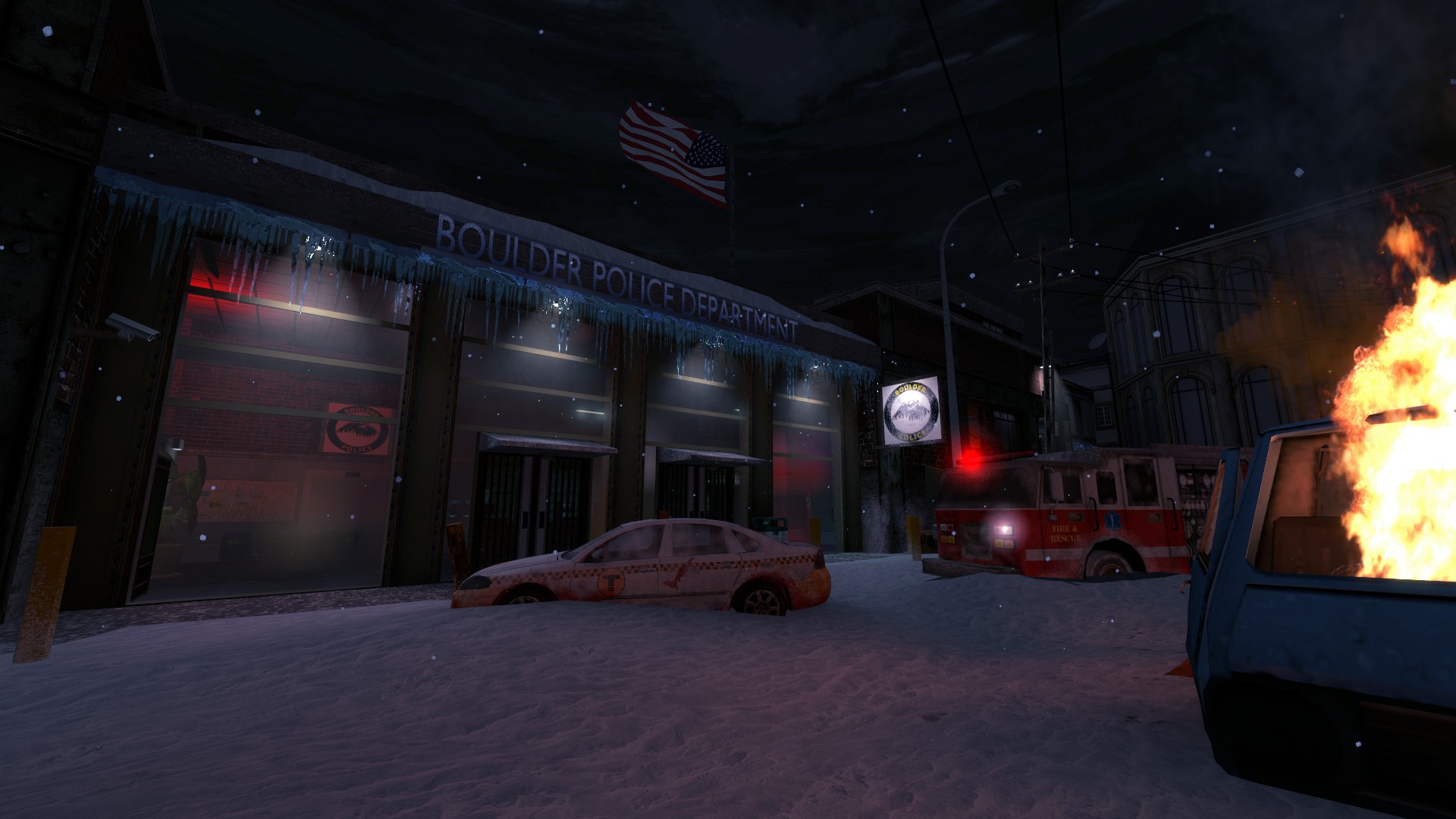 In the meantime, enjoy the update as much as you can and be sure to tell us what you think in our Steam Discussion forums!