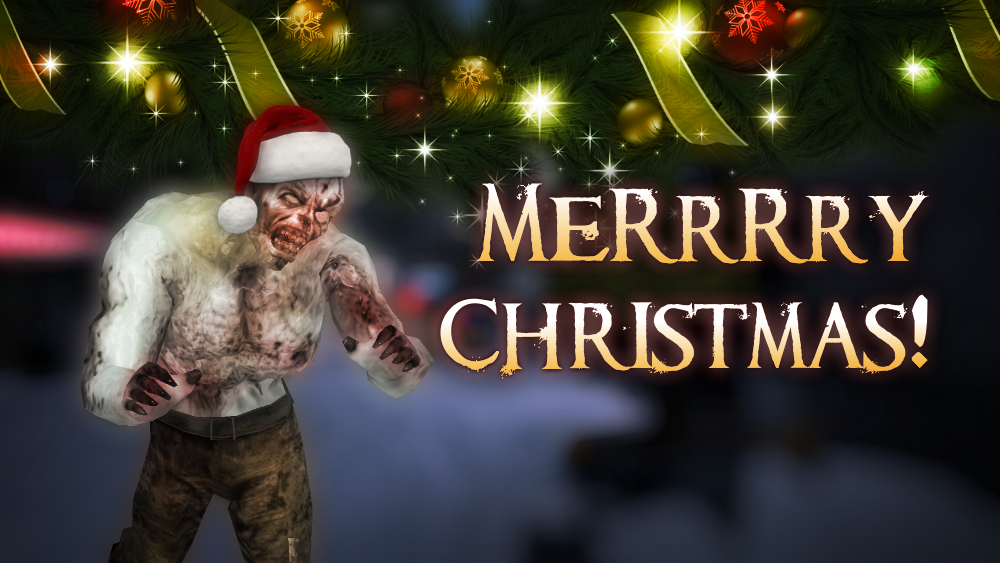 Hello everyone,

We'd like to start off by thanking everyone who has participated in the public beta testing so far and left their feedback to us on the forums. Input from the community is a valuable source of information and allows us to polish the game even better. With the initial bugs reported and suggestions from the week after launch, we've shipped our first major patch of adjustments and fixes into the 'unstable' beta branch. As a result, this will make public playtesting more balanced, fast-paced and fun to play.
The major changes are the following:
Decreased zombies' outline radius by 50%. It was far too strong to be able to see teammates across the entire map.
Increased cooldown for voice command and taunts to counter spamming.
Increased player movement speed for both teams by 10%.
Reworked the Angelscript algorithm on all official maps. This will fix the lack of ammunition and weaponry when playing with a high number of players. We also set a new rule to not spawn a specific type of ammo if the weapon isn't present in the map.
Reworked the spawn selection algorithm.
Reworked the starting zombie selection algorithm.
Reworked the Zombie HP regen algorithm to be more like early ZPS versions.
Zombies lives are now capped to 32 max.
We'll continue to adjust and improve the v3.1 beta based on feedback from the community. We're currently working on other fixes of some remaining bugs and issues presented in the build, aiming for the second patch of fixes next week or so. We'll also keep on the lookout for more reports and suggestions from playtesting, so be sure to keep them coming to our Public Beta 3.1 sub-forums!

Help us test it by switching your game to the 'unstable' beta branch to play the latest changes of our upcoming 3.1 update. Read more how to here.
Improved Language Support
With recent changes and enhancements, it is now much easier to support different languages in-game. We have reached out to our community contributors who volunteer their time to translate Zombie Panic! Source into their main native language to update our localization files with the new 3.1 changes.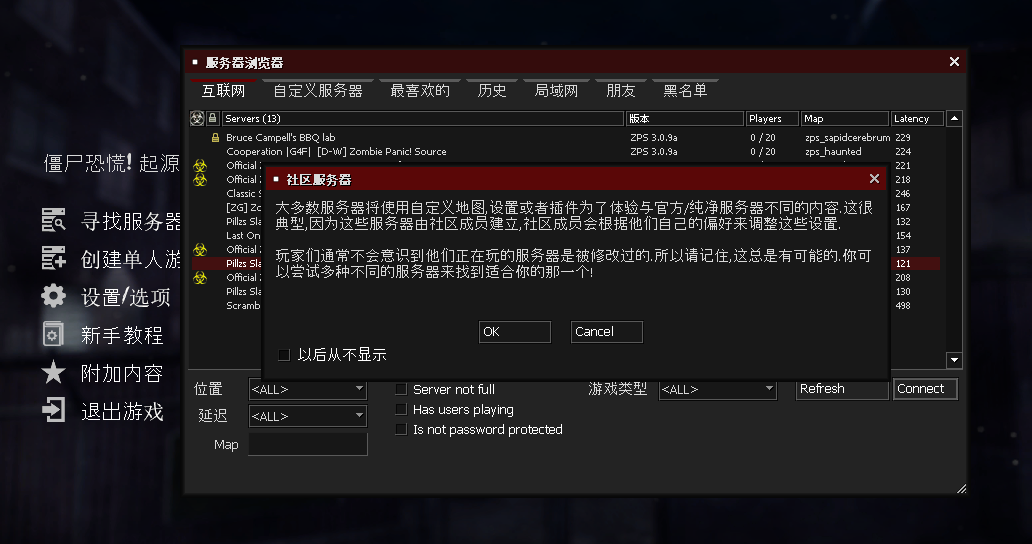 Language support can be pretty important for the enjoyment of games. During the beta, you will be able to read objective lists, phone messages, storylines, tips, in-game beacons and game texts in your language of choice! We've reworked our entire localization system, making it easier for volunteers to translate the game in their own native language by using a translator application, which is now available in the Zombie Panic! Source Mod Tools.
We currently support the following:
French
Simplified Chinese
Spanish (Spain)
Swedish
Russian
You can set your game to use one of these languages via Properties > Language tab.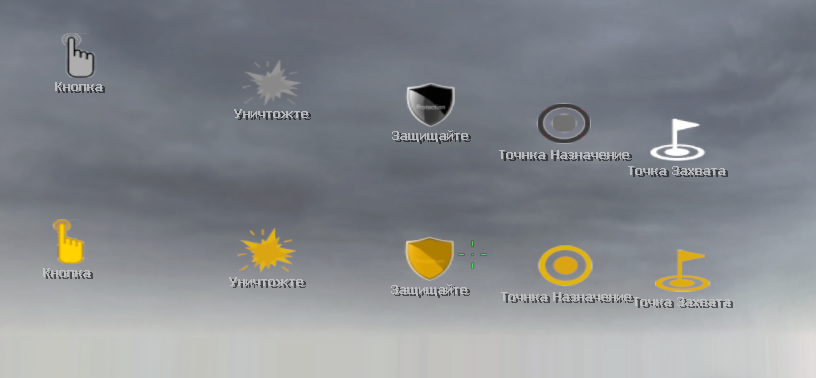 In the meantime, we and our contributors will continue to update our localized files during the public playtest period, addressing the remaining labels and sections to translate. A huge special thanks to: Shepard (French version); Klowby and Kud (Chinese version); Darkumbrella, GreenKnight and Residays (Spanish version); Jonnyboy (Swedish version); and dR.Vodker (Russian version).
Support Us!
Phase 1 of the ModDB 2018 Mod of the Year Awards has ended, and Phase 2 has begun. This means the Top 100 have been selected, and there will be another 10 days of voting to determine the victor of 2018!
Please vote for us again, but don't forget about your other favorite mods! Voting will enter you into the draw to win games from their #modlove collection.

Happy Holidays and Merry Christmas,
- Zombie Panic! Development Team